July 12, 2019 1.05 pm
This story is over 29 months old
'Intimidating' Lincoln drug alley to be gated-off next week
It was a hotbed for drug taking and anti-social behaviour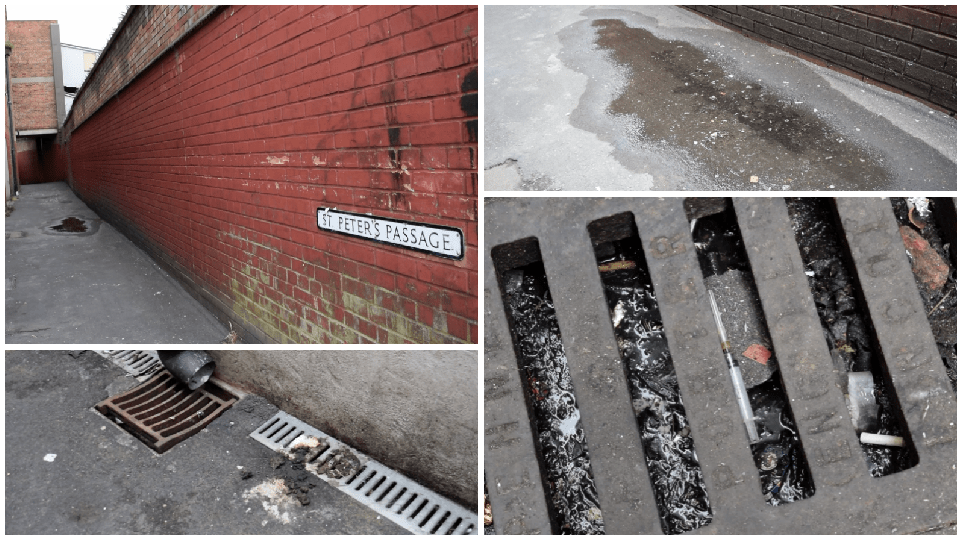 A city centre passageway which was a hotbed for drug taking, defecation and anti-social behaviour will be gated-off next week.
As previously reported, staff at Home nightclub off Lincoln High Street said they were forced to clear human faeces, needles and trash regularly from St Peter's Passageway. The passageway runs behind the club linking High Street and Mint Lane.
Back in 2015 the City of Lincoln Council said the response to its closure plans and consultation was low. However, earlier this year council officers approved the 40mmx40mm gate, which will be fitted onto either side of the passageway.
There have been many recent concerns from residents and businesses and calls for the passageway to be closed. 26 businesses on the High Street signed a petition urging that action be taken.
In a positive move to tackle the problem of anti-social behaviour in the city, Lincoln BIG will be shutting off St Peters' Passage on Tuesday, July 20 with gates costing £4,000.
Francesca Bell, Public Protection, ASB and Licensing Service Manager said: "We've listened to the comments of many Lincoln residents and businesses and are pleased to announce that we will be shutting off St Peters' Passage at both ends from next Tuesday.
"The area has become not only unpleasant, but also a hazard to health with used needles and human waste lying around in public places.
"We are aware that people will be worried about moving the problem to another area, and our City Centre Intervention Team will be hard at work to ensure this doesn't happen."
Lincoln BIG Operations Manager Richard Baxter said: "We were delighted to collaborate with City of Lincoln Council to get smart Fleur-de-Lys design iron gates made for each end of St Peter's Passage.
"Over the past four years we have received lots of reports about the state of this "walkway", which has attracted drug dealers, used as a toilet and an area where people have left rubbish.
"Twenty-six businesses in the High Street signed a petition urging that action be taken and we are pleased to be installing the gates, which have been bought at a cost of £4,000."
The ongoing upkeep of the passage will now be shared between City of Lincoln Council and Lincoln BIG.