July 17, 2019 12.43 pm
This story is over 29 months old
Karl McCartney on Lincoln's climate emergency: Fine words butter no parsnips
Let's at least have a grown-up debate on this important issue that affects us all please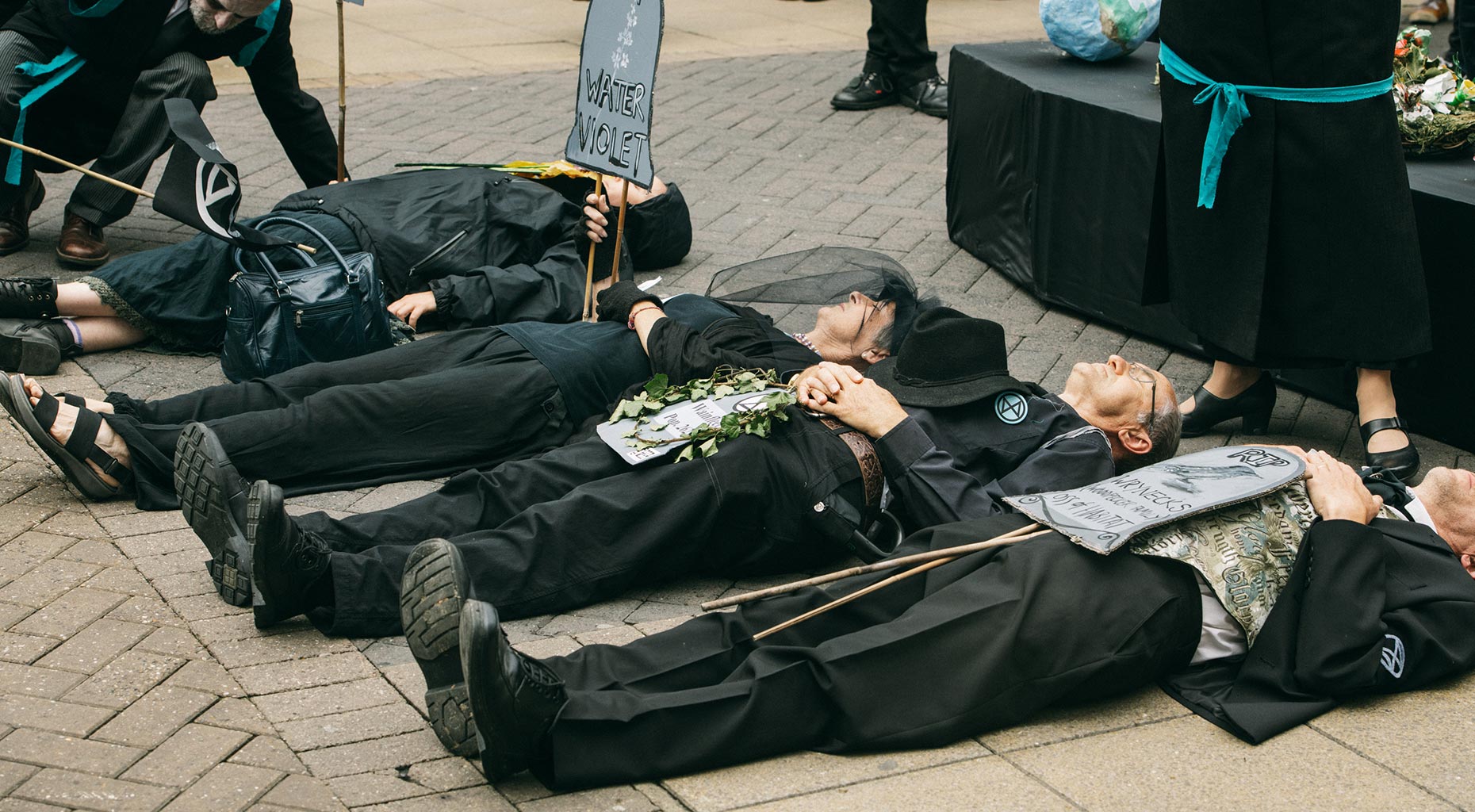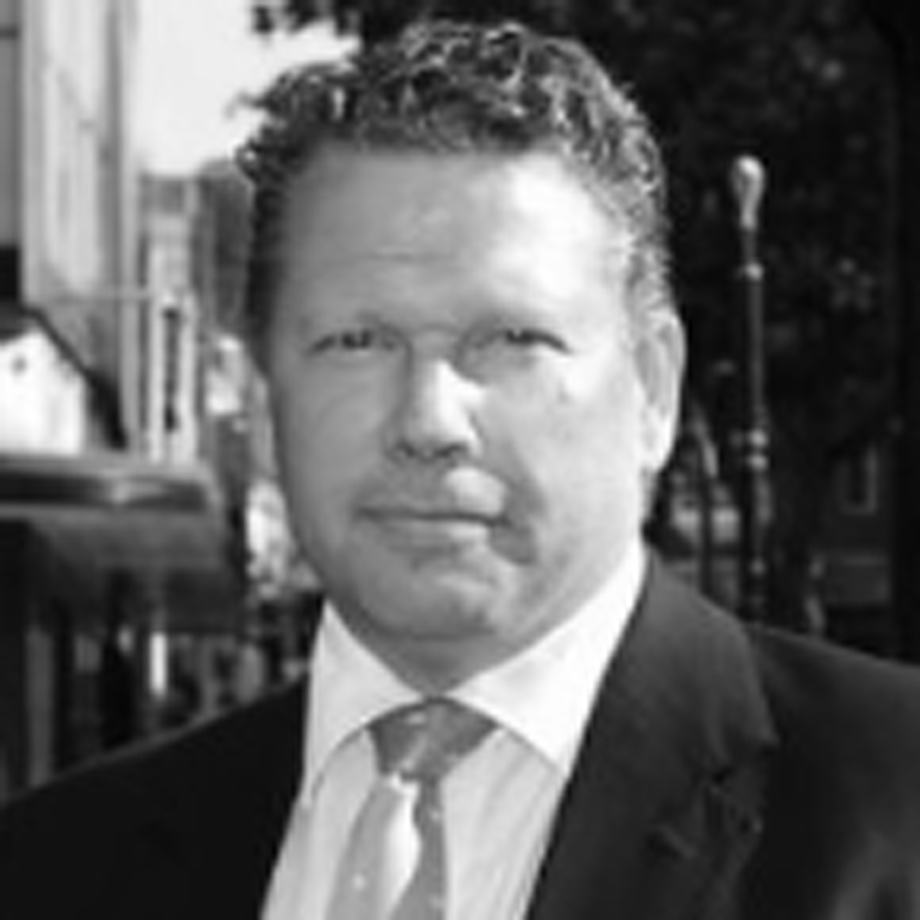 I was pleased to see the Labour controlled City of Lincoln Council has some priorities and has now indicated that it will turn its introspective head away from the anti-Semitism that is rife within their Labour Party, something the Labour House of Lords representatives have acknowledged with today's Guardian advert, and have now proposed to declare in Lincoln 'a climate emergency' and have promised to '… tackle the problem of global warming head on'.
How refreshing, and I am sure many residents of our lovely City of Lincoln will await the Labour councillors' loud words on this issue, and the full explanation of how such a proposal will achieve their aims, were it to be carried out.
Interestingly, some time ago the Labour city council trumpeted their very own 'climate change strategy', around the same time as the then councillor and now Labour MP for the city, Karen Lee, was given a serious position of responsibility – and was chairman of her very own 'Green Conference', paid for by city taxpayers to the tune of £25k. Nothing ever came from this coagulation of hot air as far as the Lincoln public could see, and here we are again with Cllr Ric Metcalfe offering platitudes. It is only a 'declaration' and a 'vision' – what will that achieve?
What has the Labour Party done in Lincoln since that 'original' strategy was launched? And what are they actually going to do with their 'vision'. Fine words butter no parsnips.
The city council maybe at last realising that bypasses (that 'bypass' and flow), improved train services and clear uncongested ring-roads, along with a proper integrated park and ride scheme and cycle-hire encompassing the whole of Lincoln, is the climate impact lessening option for all those who live in, work in, study in and visit Lincoln.
The Lincoln city Labour councillors gladly spent £11m of funding from the Conservative government recently, that I assisted along with others in securing, for the new bus station – but it wasn't completely without design faults and the scheme was changed radically from the beautifully integrated 'transport hub' in the original plan.
Of course the city council have also placed a 'light brown' edifice of a car park slap bang in the middle of the city, which flies in the face of any green credentials and the likelihood of an integrated transport system, as they only want the money that car drivers pay when parking and filling up that car park.
So really, how green are the Labour councillors' credentials at Lincoln city council? Have a look at the publicity shots when the car park and bus station were opened, and spot the hypocrites. Lincoln definitely deserves better.
The effects of climate change are there to be seen all around us and are clearly visible across the ages and detailed by various academics who study our climate, geology, historical geography and weather systems over the various millennia.
There is a need to reduce our nation's and world's reliance on fossil fuels, but currently, when there is no wind on or offshore, nor strong sunlight, how do these elected politicians, particularly Labour city councillors, expect that all our fridges, lights, internet and PCs are powered and electric cars are charged? – Yes, by electricity that is produced by 'old-style' power stations powered by carbon emitting fuels – or nuclear ones in France that we pay extortionately for the electricity they produce.
We can recognise the need for positive change but we also have to be entirely realistic about how to achieve such change without negatively impacting on businesses and employment and the lives of those who can least afford dearer prices (and taxes) for new technology, or heating energy provision.
But let us look at this in the round: I have asked many questions of ministers, particularly as a Member of the Transport Select Committee for over five years prior to 2017. It turns out only 12% fuel pollution comes from vehicles on the road – busses, lorries, (and taxis anywhere but London), construction site vehicles etc. all add in their residual gases. But the bigger pollutants of our country and planet are in construction, and ships, planes, businesses of various types, and of course domestic central heating/hot water boilers – which is a huge cost to change to environmentally friendlier provision.
So to improve the well-being of Lincoln's residents, workers, visitors and students, it is not about banning cars, nor banishing them, but keeping them moving around the city – with positive improvements such as the East-West Link and the various pinch points at Brant Road and Canwick Hill that I was instrumental in ensuring we received the funding for, and yes the Eastern Bypass – so long overdue, in fact nearly 100 years! That will help create a cleaner city.
I care about the city and the air quality we enjoy, and traffic infrastructure and movement of people, goods and vehicles, hence why I bothered my ministerial colleagues so often about the bypass project from 2010 onwards so much so that one of my former colleagues dubbed the Lincoln Eastern Bypass as 'The McCartney Way'.
I was and am still very passionate about this hugely beneficial transport infrastructure improvement to Lincoln and its impact as a gateway to the wider county, as I knew the benefits it would bring to our city and surrounding areas; ecologically, traffic management and flow-wise and economically and additionally, that by removing slow moving or stationary traffic from the centre of the city we would all benefit with cleaner air quality, helpful to a city that is a tourist destination, one would have thought.
It is worth pointing out that thanks to Conservative efforts, the UK has reduced emissions faster than any other advanced country in the world, with 2018 the cleanest and greenest year on record. However, whilst Westminster remains in semi-stasis; not uncommon in the final weeks before any summer recess, but perhaps more so this year because of the imminent change of Prime Minister, Queensberry rules generally apply in these circumstances such that the old administration does not commit the new to massive constitutional or fiscal measures.
It was perhaps jarring, therefore, that on Monday 24th June, the government put forward a Statutory Instrument (this is usually lower order and brief amending legislation allowed for in a primary act) to increase the percentage of required reduction of CO2 output by 2050 from the 1990 reference point from 80% to 100%. This is the foundation of the published headline "Zero Carbon by 2050". This was achieved by an eight-line amendment to the Climate Change Act 2008 that was merely nodded through with little debate and no division in the chamber.
All very well, all good news, climate action and all that you might say, but I and many of my former colleagues have serious concerns about committing our country, via government spending (which is taxpayers' money after all) and with the need for additional private business investment being required, plus additional costs to consumers, possibly amounting to hundreds of billions of pounds, to chase a target that it would seem the rest of the world is merely paying lip service too.
For example, China has committed to building additional coal powered power stations (above what it already has) in excess of the entire output of USA coal produced energy over the next ten years – at one point it was reported in recent years that China opened 16 new coal powered power stations in one month. Germany, following its de-nuclearisation programme, is building new coal stations, and one can only guess at the increased fossil-fuel energy demands of India and Indonesia and others as, quite understandably, their own populations want mobility, gadgets and air conditioning as they grow wealthier.
We pat ourselves on the back at news that we have sustained many days without coal power in the UK. Really? How does the electricity coming through cross-channel interconnectors get produced? What powers the machines that produce the imported goods from China that we might once have made ourselves? I think you can guess the answer – more than likely to be coal and fossil fuel generated power – or French nuclear power generation.
Now, Geoff Stratford, a member (appointed by whom?) of the 'Lincoln Climate Commission' (who set that up?) is reported as saying, 'We need to acknowledge the truth about the climate… The challenges are great but the required changes to our energy, housing and transport systems will bring benefits for health, well-being and employment.' A little bit of realism sneaking in there as he mentions 'housing', but he and other local Labour politicians are not being completely transparent, and they need to be on this issue – and I agree with them to a degree. Let's at least have a grown-up debate on this important issue that affects us all please.