July 26, 2019 2.21 pm
This story is over 29 months old
Local Democracy Weekly: Crisis over climate and heritage
Authorities are tackling both climate and heritage issues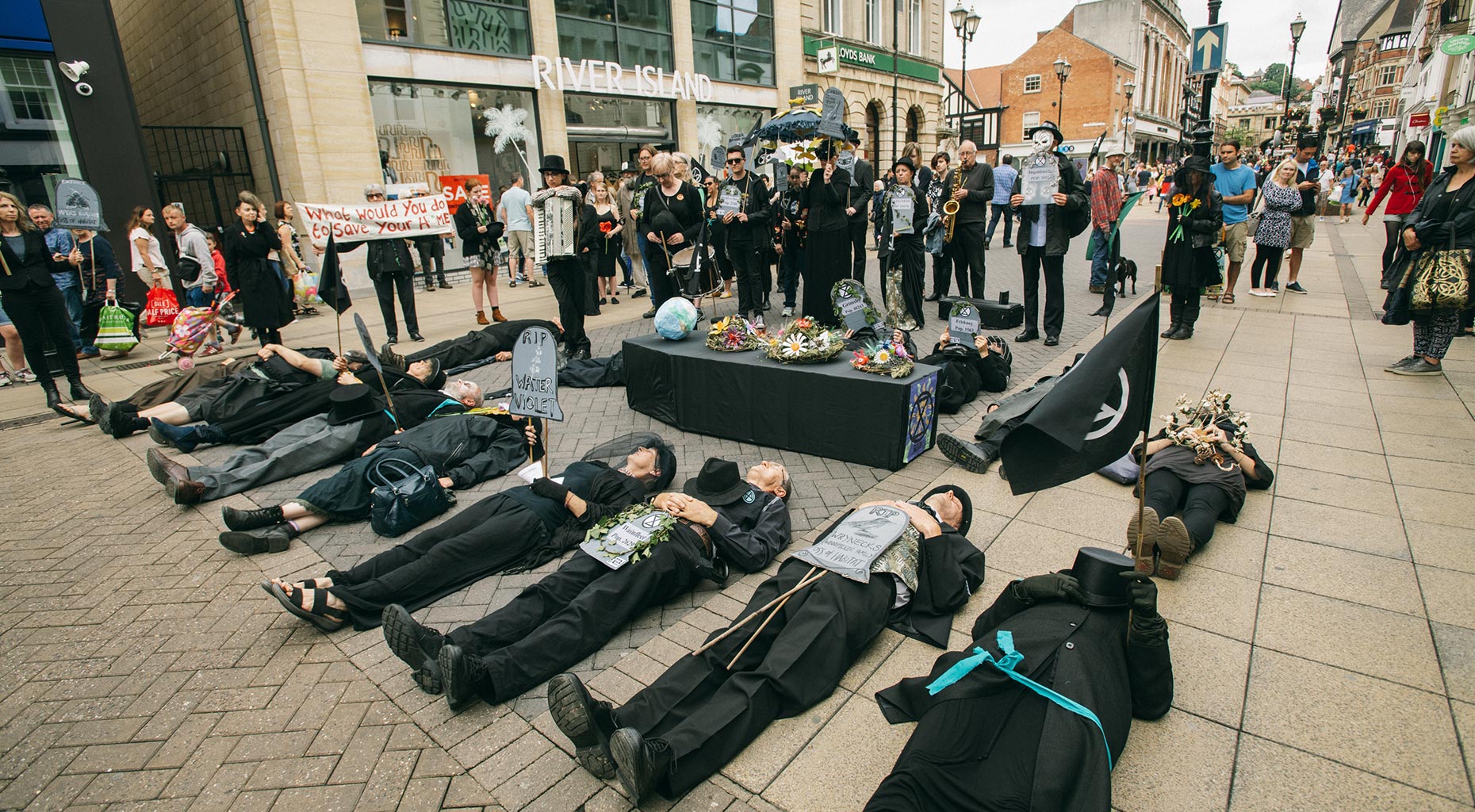 It's fitting that in the same week that another Lincolnshire council declared a climate emergency, temperatures in the UK soared and much of the region was reaching to switch on the air conditioning.
It seems a while ago that Extinction Rebellion warned that campaigners, or rebels as they call them, would cause disruption until the county's leaders declared a climate emergency.
They were true to their word, you only need to look at Barclays bank in Lincoln being defaced and the "funeral for the future" held earlier this month.
More recently, the group took to the streets on a bike ride through the city and marked that by putting up health warning signs on Broadgate purporting to be from the city council.
---
SUBSCRIBE TO LOCAL DEMOCRACY WEEKLY, our exclusive email newsletter with highlights from coverage every week, as well as insights and analysis from our local democracy reporters.
---
Campaigners said "people had a right to know" about the dangers of the pollution in the area and just a few days later the authority declared a climate emergency.
Some would argue that the group's declaration of unrest until a declaration was made has been a success.
But only two authorities out of a possible 10 have made the pledge.
Not only that, but those councils that would be affected most by climate change have yet to make a declaration.
Areas near to the coast, such as East Lindsey, are in the firing line for extreme weather and sea level rises.
As a result, campaigners intend to turn their attention to those authorities and keep the pressure on them to act.
It's not just the main group in Lincolnshire which will keep the pressure on other councils, other "rebels" are organising in towns such as Grimsby.
Two councils is a start, but 10 would be a success for campaigners.
Clarity needed over heritage services
Knowing about your history is important, but it seems like Lincolnshire County Council and the City of Lincoln Council do not agree about their own.
As county councillors voted through plans on the area's services and historical artefacts, there seems to be a disagreement over the legalities of plans to hand back collections, and potentially buildings, to city council owners.
Ric Metcalfe, city council leader, and his team appear to be arguing that the lease is set for the next 50 years, while the county council say they only need two years' notice to cancel.
The City of Lincoln are particularly concerned as they may soon have responsibility for the care of more than 30,000 artefacts placed on their shoulders – something they say they will not be prepared for since they were not formally consulted on. Lincolnshire County Council is certain it has spoken to the authority about the plans.
Meanwhile third party organisations are putting together business plans for how they might be able to help, while campaigners are urging Lincolnshire County Council to consider their own take on what the Usher Gallery and other county landmarks should be used for.
To paraphrase the King of Rock, Mr Elvis Presley, perhaps aggravation ain't satisfying right now and it's time for 'a little less fight and a little more spark' (of clarity).
SUBSCRIBE TO LOCAL DEMOCRACY WEEKLY, our exclusive email newsletter with highlights from our coverage every week and insights and analysis from our local democracy reporters.