July 31, 2019 10.03 am
This story is over 29 months old
Shopkeeper who called shoplifters "cancers of society" faces licence review over hammer attack
The owner put pictures of "offenders" up with "human scum" written on them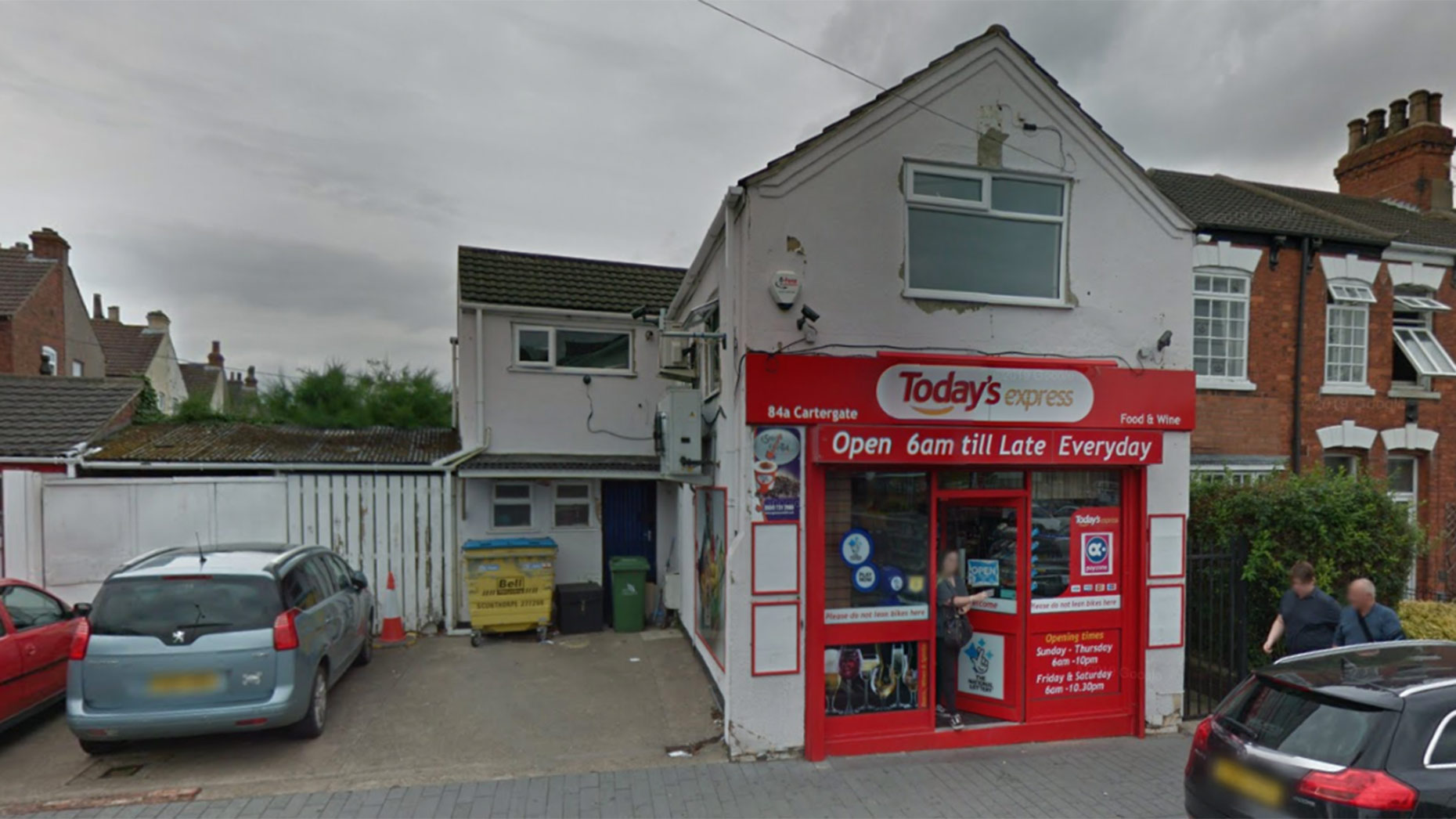 A Grimsby shop owner, who described shoplifters as "cancers of society", could lose his licence after a series of incidents, including a worker attacking someone with a hammer.
Members of North East Lincolnshire Licensing committee will be reviewing the licence of Today's Express, also known as Cartergate News and Wine, owned by Thambiah Rameshkumar.
Mr Rameshkumar, and staff, are also reported to have:
Had a cricket bat on the premises found following the incident, which he said was used to play the sport with his family after the car park closed. He was allowed to keep this but told to remove it from the premises
Had a "long Samurai-type sword behind the counter found following the incident, which he said was ornamental and was being stored at the shop because his mother did not want it around the store. He gave this up voluntary to be destroyed
Put CCTV images up of alleged young shoplifters, with labels such as "human trash", "human scum" and "cancers of society", sometimes with names, despite police requests not to do so
Threatened and/or chased customers from the property – including while staff members were in possession of a knife
Breaching the premises licence by not displaying it and also allowing a person without a personal licence to serve alcohol despite being ordered not to do so by a magistrates' court
Not trained staff in conflict management
Humberside Police's Chief Constable's application is asking for the licence to be revoked.
The review follows an incident on May 25, this year, in which a male customer was hit on the head with a hammer by a staff member.
CCTV of the incident is reported to show an escalating argument after the customer tried to purchase two cans of alcohol.
The customer left the shop but returned on several occasions for further confrontations, eventually pushing two shop displays over, one into the worker.
When he returned again the worker had the hammer, and further confrontation resulted in the worker hitting the customer "which caused an immediate visible injury".
The incident was witnessed by members of the public.
The staff member was issued with a caution following the incident.
Humberside Police Licensing Officer Alison Saxby says in her report: "The view of the Chief Constable is that the premises has had a troubled past when it comes to upholding the licensing objectives.
"Due to the seriousness of the incident on May 25, this has shown a complete lack of regard for the law, both in respect of criminal and licensing law.
"There has been a serious attack with a weapon on a member of the public, further weapons have been discovered behind the counter that could easily be reached and used to threaten other members of the public and if the sword would have been taken hold of instead of the hammer, the situation could have been a lot worse than it was, and it is shocking enough as it is."
This is not the first time Mr Rameshkumar has had his licence reviewed and, on one occasion, revoked. These revolved around the sale of alcohol to under-age or drunk street drinkers.
Three people have also written to North East Lincolnshire Council in defence of Mr Rameshkumar.
They say he is "of sound character, honest and trustworthy" and that his staff are "polite, respectful and of good character".
One describes him as a "warm and friendly man who is a much-loved member of the community."
---
SUBSCRIBE TO LOCAL DEMOCRACY WEEKLY, our exclusive email newsletter with highlights from coverage every week, as well as insights and analysis from our local democracy reporters.