July 4, 2019 1.39 pm
This story is over 28 months old
Spider-Man: Far From Home film review – Hilarious opening chapter for Marvel's new era
Tom Holland delivers with great aplomb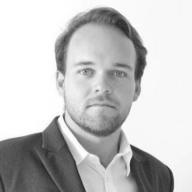 Marvel's first iteration since their behemoth Avengers finale confidently quashes any fears of a post-Endgame hangover. It's hard to imagine anything will compare in terms of scale for quite some time, but this is an assured return to normal service.
Sequels that are set on a trip abroad are rarely successful and second films have proved tricky for various Spider-Man franchises in the past, but there are no such woes for Tom Holland and co. The laughs come thick and fast, and apart from during the obligatory crisis scenes, they continue throughout, occasionally masking or even poking fun at the more absurd elements of the premise.
Now referred to as "The Blip", Peter and his friends navigate their return following their 5-year Thanos-induced absence to great comedic effect. Meanwhile, new enemies, supposedly disturbed by the repeated use of the Infinity Stones, have emerged from the woodwork. And with them a new hero from a parallel Earth, Quentin Beck (Jake Gyllenhaal), nicknamed Mysterio due to a mistranslation from Italian news reports after his heroics saving Venice from a water monster. Peter and Quentin join forces after some meddling from Nick Fury, although all is not well and the enemies may actually be closer to home than first thought.
In a post-Endgame world coming to terms with the chaos, the re-entry pains for those who disappeared provide plenty of comedy fodder, particularly in the already charged pubescent dynamics of high school. Marvel is at its finest when it retains a knowing hint of self-awareness and here they lean fully into all the absurdities of a world full of superheroes.
The film moves along at a nice pace and for the most part avoids the third act lag that bogs down many superhero movies. It does lose its way a little bit in build-up to the finale, but quickly finds its feet again when they return to the light-hearted humour of the first half.
The shape of the Marvel Universe is in flux with the departure of three of its most bankable stars (Robert Downey Jr., Chris Evans & Scarlett Johansson), and there are numerous references throughout the film to the absence of the Avengers. But Tom Holland delivers with great aplomb and seems willing and able to step into some rather large shoes.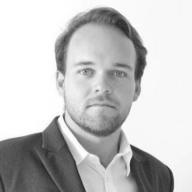 Joe is the film and TV critic for The Lincolnite. He is a Master's student at the University of Lincoln, having abandoned the sunny beaches of the Cayman Islands for the slightly colder climes of Lincolnshire to see whether he could make it as a writer. Joe graduated from St. John's College in Annapolis, Maryland in 2016, where he studied the Liberal Arts and drank far too much bad American beer.