July 4, 2019 3.59 pm
This story is over 35 months old
'Turn the streetlights back on!' calls fire station manager after nasty fall
She has been left with a sore knee and a deep cut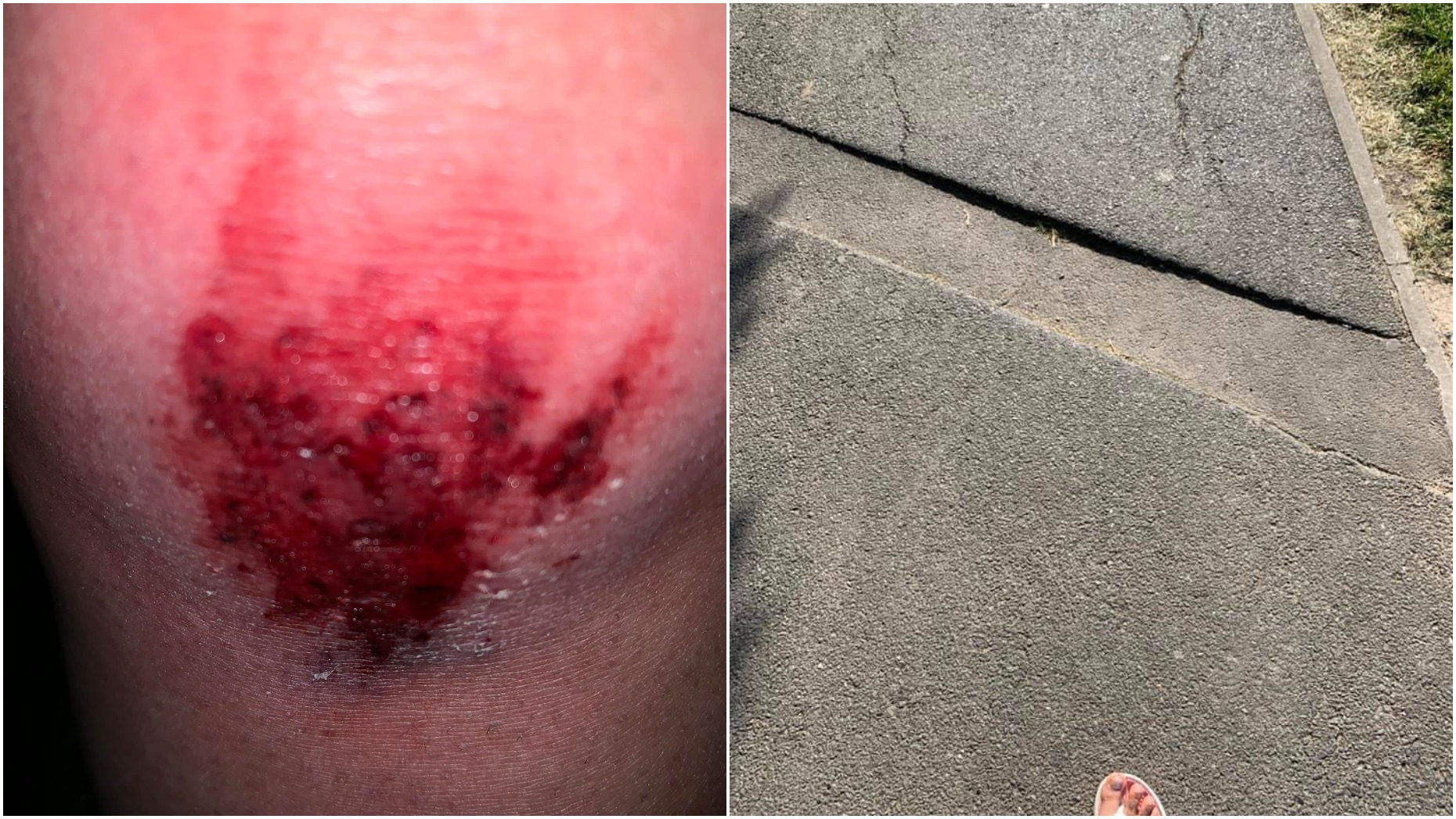 A woman from Ingoldmells has called for the council to turn the streetlights back on after she had a nasty fall.
Nadia White, 36, tripped over a 'big dip' in the pavement on Anchor Lane in the seaside town shortly after midnight on July 3.
She has been left with a sore knee and a deep cut as a result and wants the council to keep the lights on for an extra couple of hours.
Lincolnshire County Council has apologised to Nadia and blamed the blackouts on budget cuts.
"My knee is very very sore today," Nadia told Lincolnshire Reporter. "I've been left with quite a deep cut and I think I can see the bone now.
"I am not a 'where there's blame there's a claim' type of person. I just want them to keep the lights on for a while longer."
Nadia is the manager of a station at Leicestershire Fire and Rescue and hasn't been able to travel into work because of her injury.
She continued: "We have a lot of tourists in the area and bars that stay open late. I wasn't out drinking. I was actually walking a couple of elderly friends home.
"What if they fell over on something like this? It could have been much worse. I think it's only a matter of time until there's a bad road accident."
John Monk from Lincolnshire County Council said: "We're sorry to hear about this incident. The council has seen its budget reduced dramatically over the last decade, and we simply can't afford to do everything we've done in the past.
"When counted together across the whole county, streetlights are expensive, and many of them do not need to be on during the small hours of the morning when there are far fewer people about.
"By turning these lights off at midnight, we have saved money without affecting the majority of road users.
"And by saving money in this way, we can protect other vital areas, like the fire service and adult care.
"Part-night lighting has been in place for some time now and we haven't seen any significant problems as a result. However, we are putting processes in place so that local communities can decide to pay through their local parish, town or district council to have their lights on all night.
"There are many residential areas of the county where there is no street lighting at all, and anyone who chooses to use an unlit road or footpath needs to assess the possible risks and take whatever action they deem necessary to mitigate them."