August 7, 2019 1.42 pm
This story is over 28 months old
Lincoln pupils set world record for highest ever hockey game
The world record was set in Nepal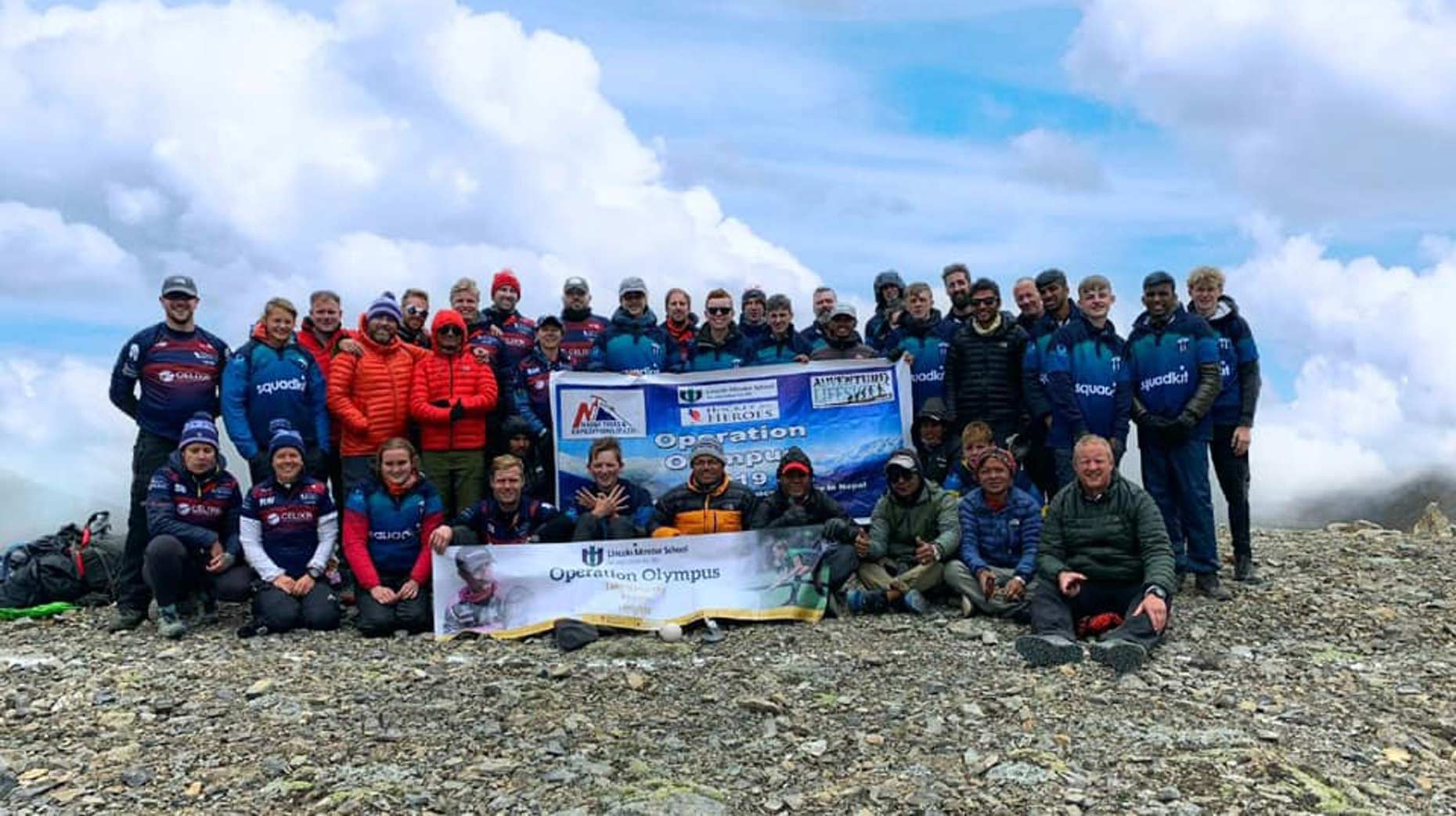 School pupils helped set a world record for the highest game of hockey ever played as part of a trip to support local communities in Nepal.
Seventeen senior school pupils and two teachers from Lincoln Minster broke the world record in Nepal with Operation Olympus, which supported local communities in Nepal and raised funds for charity.
They were joined by Team GB Hockey Manager Andy Halliday and representatives from Hockey for Heroes in the Operation Olympus trip and world record attempt. Operation Olympus raised around £4,000 in total for Help for Heroes and Lewis Little Legs.
The group trekked up the Annapurna Range to climb approximately 5,050m during the trip which took place from July 9 to 22.
After 20 hours of walking and 18 miles of trekking they reached their destination at an elevation 2,219m. They then played the record breaking game of hockey at the pre-arranged location of Cchonger Slopes.
The pitch was marked out with flour and the goals were set up. The national anthem was sung before the game started, with specific rules put in place to prevent altitude sickness taking effect.
Due to the surface simply being rocks players were only allowed to walk and push the ball in a match lasting over 50 minutes.
Tom Eves, Lincoln Minster School teacher and trip leader, said: "After over two years of planning, we finally managed to achieve a truly fantastic piece of history.
"I have never been so inspired by a group of young teenagers who showed so much grit and determination, they all demonstrated resilience and worked against physical exhaustion to play a game of hockey that had only been a dream event a few years ago.
"Each and every one of our pupils has grown and matured beyond their years thanks to the mentoring and assistance from the Hockey for Heroes. Everyone on Operation Olympus is a Hero."
Himal Khedkha, Vice President of Nepalese Hockey, added: "It has taken a group from England to introduce hockey to the mountains of Nepal. It is now time for us to follow their example and take hockey out to the mountains."
During the trip the group also visited local schools and communities to coach fun, engaging hockey games to children and young adults on dirt playing fields.