August 2, 2019 3.44 pm
This story is over 28 months old
Lincoln's second cathedral to host charity concert for Notre Dame
A Phoenix from the Flames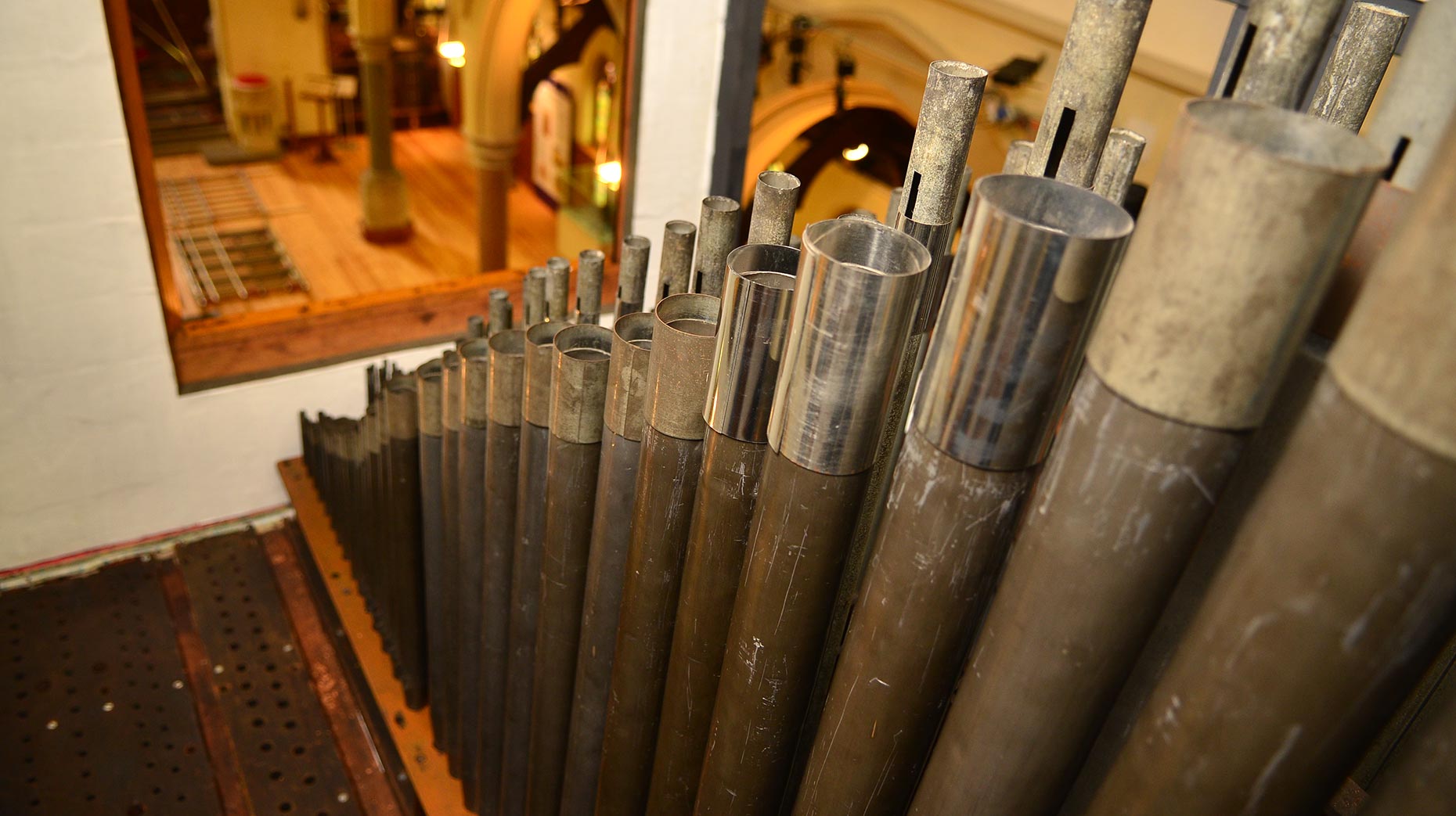 St Katherines Cathedral on South Park will open its doors on September 7 to celebrate one of the finest organs in the world with a concert raising money for Notre Dame Cathedral in Paris.
Notre Dame was severely damaged by fire earlier on this year, prompting St Katherines to reach out and engage with them directly.
The organ at St Katherines has direct links to Notre Dame and dates back to 1854, to this day is one of the finest transitional organs in the UK.
The transitional organ, commissioned in 1855 by Kirkland and Jardine, has 3,272 pipes with over 10,000 working parts. When it was first completed in 1872, it was the fourth largest organ in the country.
The organ was originally housed in St Peter's Church in the city of Manchester, thereafter in St Brides Church, Old Trafford Manchester.
Due to that church closing down, Bishop Ian Gray of St Katherines rescued the majestic grand organ in the late 1980s.
Now undergoing restoration, St Katherines grand organ itself is historically nationally significant. The growing influence of Caville-Coll, one of the greatest French organ builders of his time, after the 1851 exhibition in England was embraced by Kirkland & Jardine who built the organ.
Following on from the devastating scenes of the fire in Paris, St Katherines contacted the organist of Notre Dame Olivier Latry to tell them of the concert and how they wanted to do something to help.
Dr Marc Barker-Naylor; Organist & Master of the Choir at St Katherines Cathedral will be hosting the concert in September.
"The music on the night has been thoroughly researched and dates back from the past three hundred years. Entitled "A Phoenix from the Flames" it portrays what we all hope will be a successful restoration of the great Parisian cathedral and its two wonderful organs.
"The "Grand Orgue" at the West End of the building was rebuilt and enlarged by Caville-Coll, thus our connection with the great master organ builder, but the journey that our own beautiful instrument has undertaken and, as a result of the generosity and forward thinking of our Bishop Ian Gray, our organ once again is rising like the phoenix."
Tickets are on sale from £7 and £5 for concessions. The concert is on Saturday, September 7th, 2019 at 7.30. Those who wish to pre book tickets can contact 07939-155730 or email [email protected].