August 2, 2019 3.27 pm
This story is over 28 months old
Business Week: Lincolnshire property and tourism hit hard by weak consumer spending
Slowdown in consumer spending is causing financial distress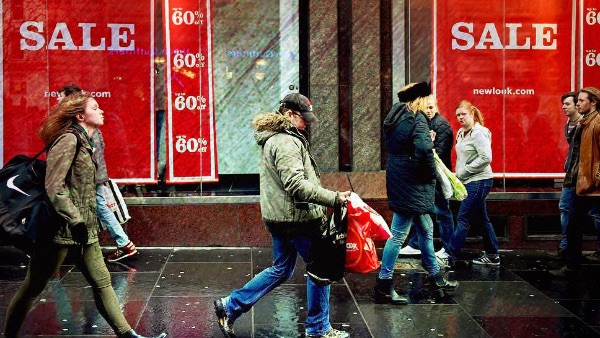 A slowdown in consumer spending is causing many of Lincolnshire's property, tourism and retail businesses to slide into financial distress, according to new research.
The latest quarterly Red Flag Alert data from Begbies Traynor, an independent insolvency firm, which monitors the health of UK companies, found that 5,432 businesses in Lincolnshire were experiencing 'significant' financial distress at the end of June 2019, an overall figure that had risen just 1% since the previous year.
---

This article first appeared in the new Business Week newsletter by The Lincolnite and Lincolnshire Reporter. Sign up free to receive it in your inbox on Thursdays.
---
According to the research, the average debt of an insolvent company in the UK had more than doubled to £66,226 a year, from £29,872 in 2016.
Despite the relative stability in business distress, in Lincolnshire, as across the country, businesses reliant on consumer spending are being disproportionately harder hit, as consumer sales for June 2019 tumbled to their weakest since records began in 1995.
The county's property sector has been significantly affected by consumers' reluctance to spend, with a 12% rise in 'significant' financial distress from Q2 2018 to Q2 2019 affecting a total of 519 Lincolnshire real estate and property services firms.
Travel and tourism also saw a 25% rise in distress year on year, with 35 businesses in financial trouble in the region, while food and drug retailers saw a 7% climb in distress levels since Q2 2018, with 158 companies experiencing difficulties.
Other hard hit sectors in the county included printing and packaging, which saw distress increase by 17%, and health and education, where there was a 16% year-on-year rise. Sectors faring better in Lincolnshire included media, which saw a 12% decrease in distress year on year, and telecommunications and IT with a 9% drop.
Gareth Rusling, who heads Begbies Traynor's Lincoln office, said: "The unfortunate cocktail of a consumer spending slowdown combined with the political and economic paralysis of an uncertain Brexit outcome is hitting local businesses hard. SMEs are the backbone of our economy in Lincolnshire and especially in the beleaguered property and tourism sectors. 
"For already hard-pressed smaller businesses, increasing debt levels can often be the final straw that leads to very serious problems indeed. I would advise all SMEs to keep a very tight control on cash flow and to seek advice sooner rather than later if they are experiencing financial problems."