August 9, 2019 4.15 pm
This story is over 28 months old
Lincolnshire's vainest wanted man promises to hand himself in
A former model, who has been wanted by police since failing to attend court, has promised to hand himself in after a month of taunting officers. Stephen Murphy, who also goes by Jr V Murphy on one of his social media accounts, went viral when he sent Lincolnshire Reporter a selfie to use instead of his custody mugshot. He…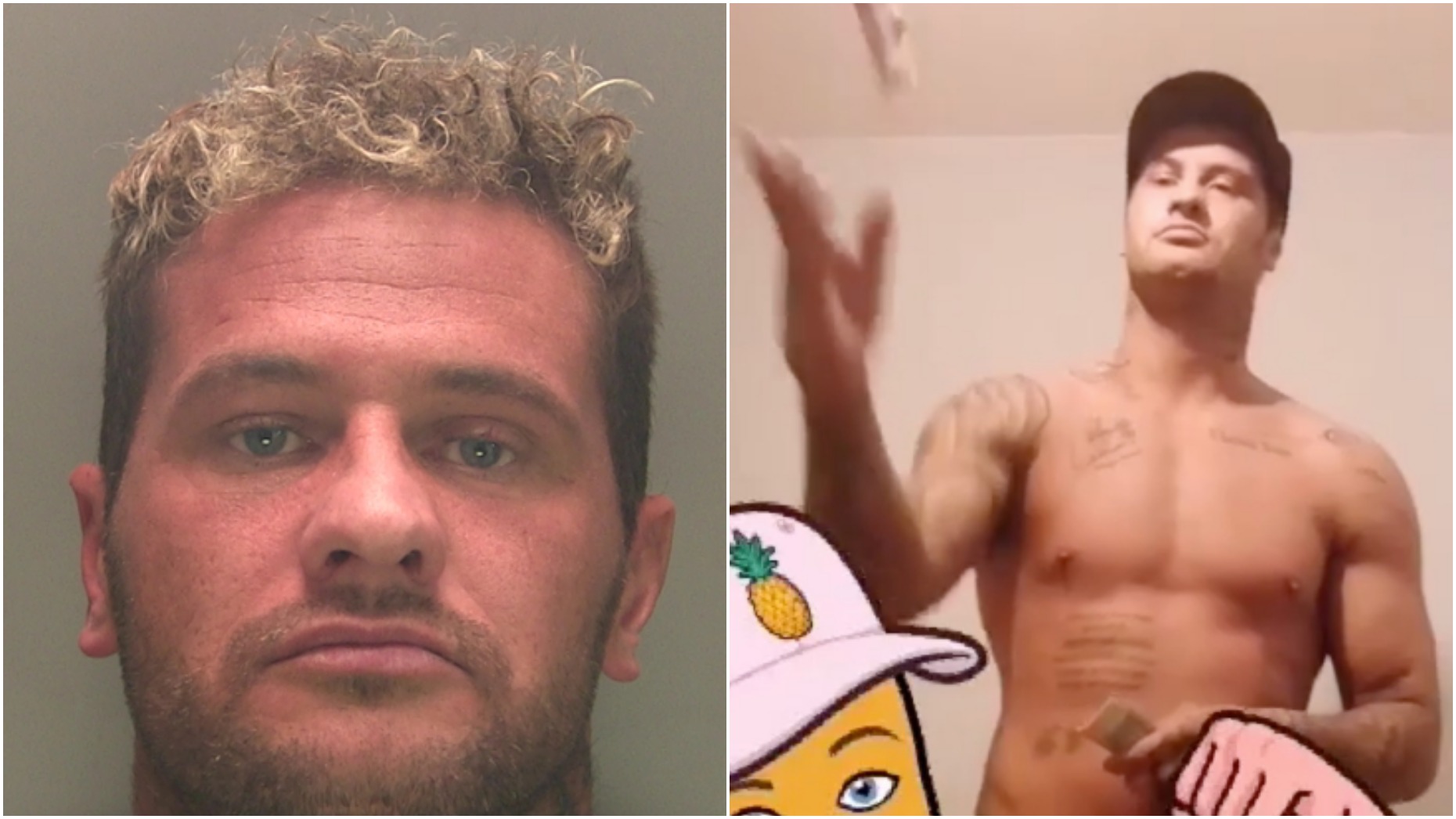 A former model, who has been wanted by police since failing to attend court, has promised to hand himself in after a month of taunting officers.
Stephen Murphy, who also goes by Jr V Murphy on one of his social media accounts, went viral when he sent Lincolnshire Reporter a selfie to use instead of his custody mugshot.
He has openly bragged that he "runs Boston" and that he will only hand himself in "when he wants to," but Murphy has since changed his tune.
The 33-year-old promised reporters he would go to Boston Police Station on Monday, August 12 to try and get his criminal damage case out of the way.
He told Lincolnshire Reporter in a message: "I am ready to get the court case out of the way now. I promise to hand myself to Boston Police Station on Monday, August 12. But there was a method to my madness."
He added he was trying to make amends after a family dispute.
"We are now in a better place but I'm still not able to go for walks with my daughter while I am wanted by the police. That's been the toughest part of all this.
"I think that it's silly that my criminal damage case has been reported all over the world, but if you gave me the chance I'd do it ten more times just to get my baby back."
During the search for him, he sent messages to reporters claiming he was "above the law" along with a picture of what appeared to be him holding his middle finger up at the back of a police officer's head. 
He also sent a video of himself flicking notes into the air.
Chief Inspector Jim Trafford said: "We are aware of some social media posts from a person claiming to be wanted man Stephen Murphy.
"I would urge anyone who knows of Mr Murphy's whereabouts to inform us as soon as possible, as he failed to appear at Boston Magistrates' Court on July 9 to answer charges of criminal damage.
"Failure to appear at court is a serious offence.
"Mr Murphy himself wish to come forward and attend Boston Police Station, we will be more than happy to speak to him."
Anyone who has seen Stephen Murphy or has information on his whereabouts is still being urged to call 101 and quote incident 332 of May 8.