August 30, 2019 4.02 pm
This story is over 28 months old
Meet the inspirational Lincoln boy born without eyes
Only one in 250,000 people have the same condition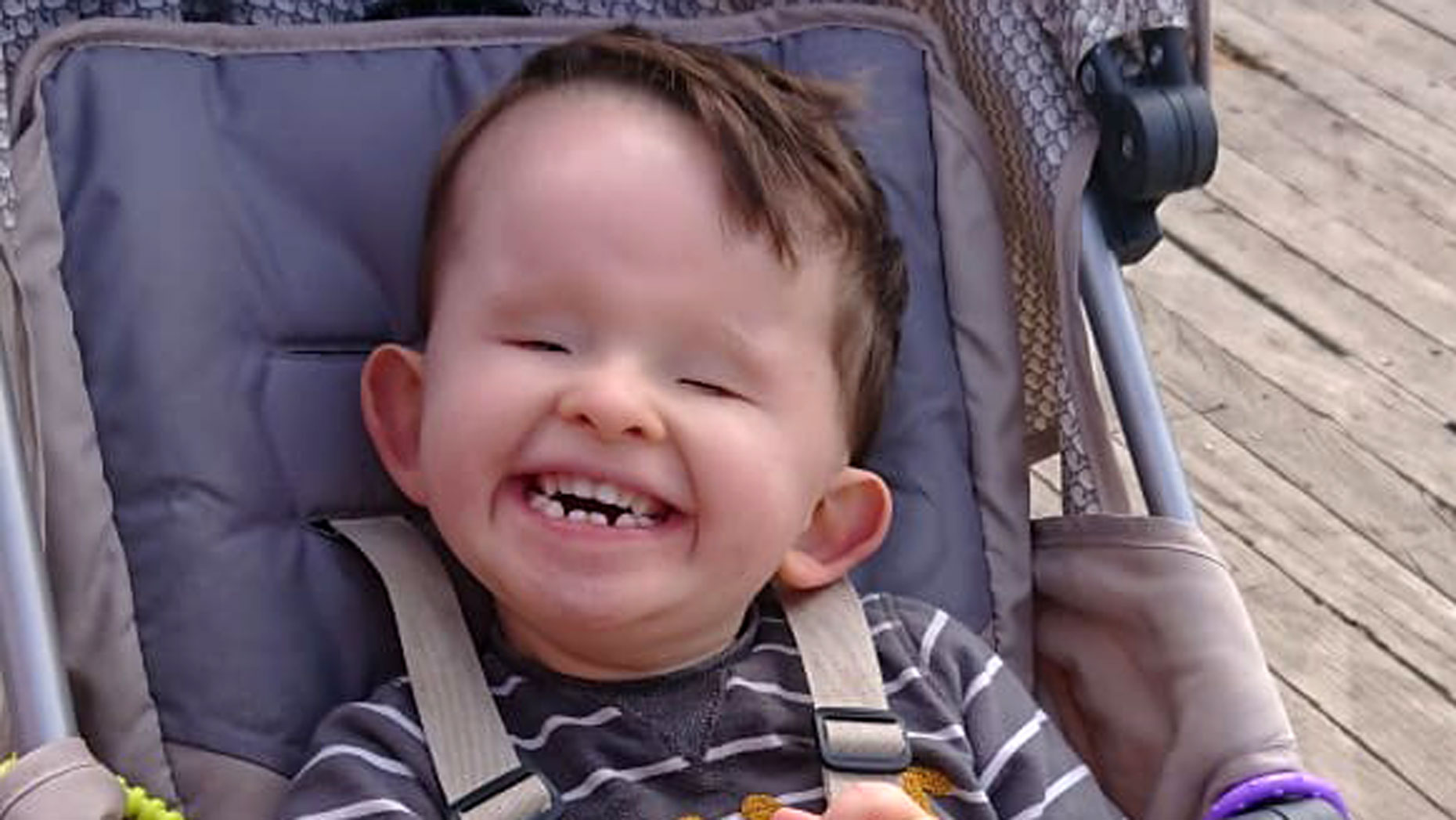 A smiley Lincoln boy who was born without any eyes has defied all the odds to not only make it to school but also to thrive there.
Ted Smith, four, has a very rare genetic condition called Bilateral Anophthalmia, which meant that his eyes just never started to develop.
Only one in 250,000 people have the same condition, so when the family asked doctors if it affected Ted's life expectancy they simply didn't know.
"In simple terms, certain chromosomes are snapped, swapped and a piece has gone missing," his mum Sarah explained.
That's not the only thing Ted has had to battle through though, he has hypermobility, hypotonia, he's short in stature and normally slow to meet expected milestones.
When Sarah gave birth to Ted at Lincoln County Hospital four years ago she noticed one of the midwives was examining him under a light and trying to get him to open his eyes.
Sarah continued: "Then the midwife called my husband Ben over and asked if he could also see that there was nothing where Ted's eyes should be. We were totally shocked and devastated."
"He has just had his 20th operation, 17 of those have been on his eye sockets. The first operation was at just eight weeks old, as he had no eye socket, just a slit.
"Surgeons inserted hydrogel expanders, to expand into sockets. Every three to four months he has surgery to put a bigger expander in.
"He copes very well with all the operations, but he is very prone to infection, he has a weaker immune system and has had sepsis."
The family has been speaking out for the first time about their experience ahead of Jeans For Genes week from September 16 to 20.
Schools and businesses can fundraise in any way they like and blue jeans are encouraged to get the word out. Find out more information by clicking or tapping here.
A year ago, Ted started to have prosthetic eyes fitted but in February Ted had a setback when his right socket rejected his eye, as it couldn't hold the weight.
In May he had fat taken from his abdomen and skin from the top of his palate to strengthen the socket in his right eye.
Ted started part-time at St Francis School in September 2018, in a class which has some other children who are also blind. Staff at the school affectionately call him 'Smiley Ted.'
He's been building his confidence and now attends full-time and he loves school. He has hydrotherapy, speech and language therapy and rebound therapy on a trampoline.
"Ted loves movement, especially bouncing. He likes listening to music and likes to go out in his buggy. The charity MACS has helped us in so many ways.
"They provide practical support, a much-needed family break in Cornwall, and the links to make lifelong friends with other families affected with the same or similar conditions."