August 9, 2019 12.10 pm
This story is over 51 months old
New hospitals boss: 'I want my fair share of the national cake'
He wants to keep pressure on government for funding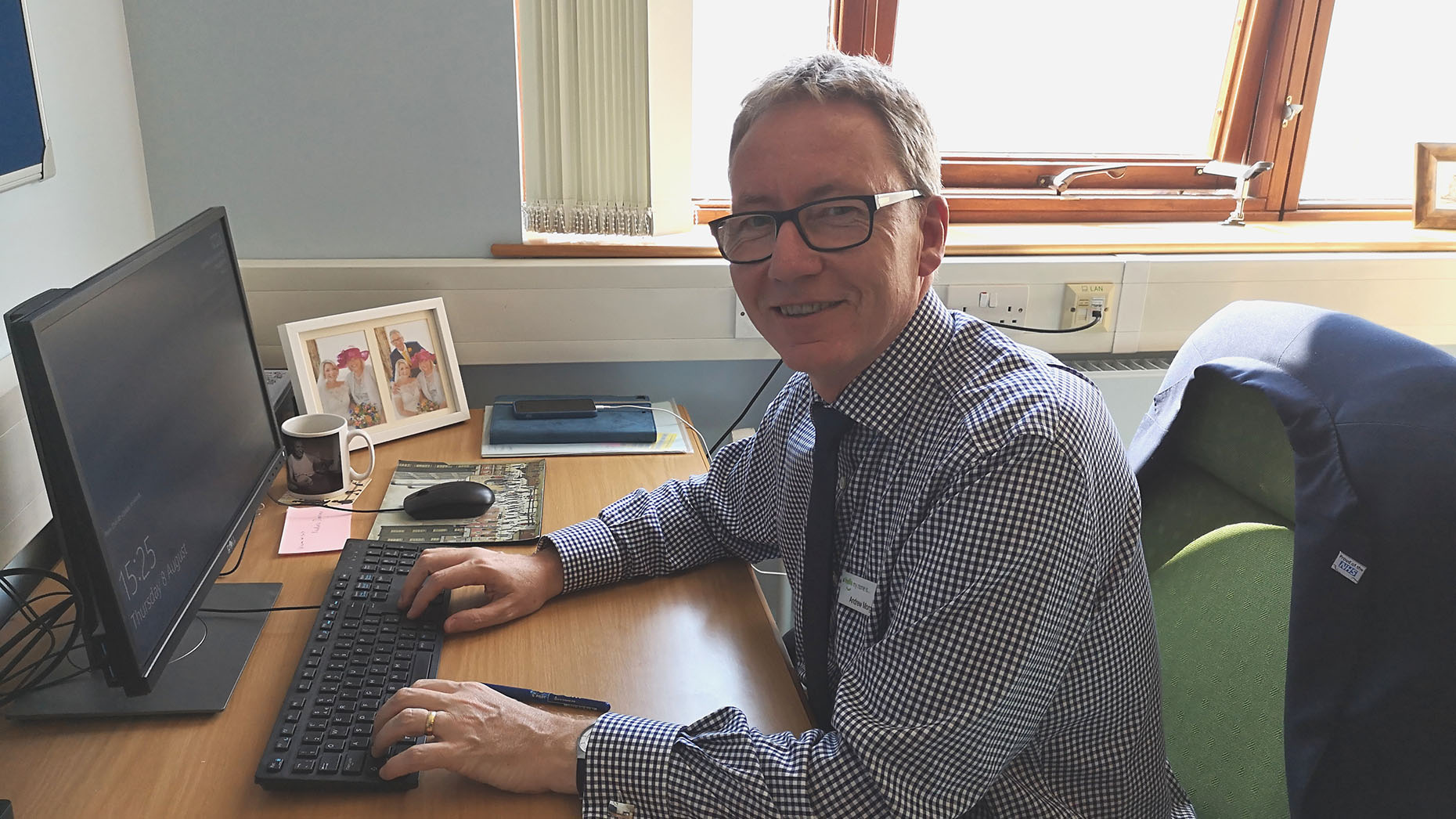 The new chief executive of United Lincolnshire Hospitals Trust said he intends to keep the pressure on government for more funding and "get his share of the national cake".
Andrew Morgan, who took over the reigns at the trust last month, said he welcomed the extra £21 million announced earlier this week, but added he would press for more.
After leaving his role at Lincolnshire Community Health Services NHS Trust temporarily, Mr Morgan has set his stall out to "bat for Lincolnshire" and improve ULHT.
Prime Minister Boris Johnson unveiled £21 million worth of funding on Monday, which will be used to expand Boston Pilgrim's emergency department.
But Mr Morgan, who has 16 years experience as a chief executive and is at ULHT on an interim basis, said he was a "great believer in 'if you don't ask you don't get'".
"I'm very clear as the accountable officer for this trust and chief executive in the health and social care system that my job is to bat for Lincolnshire," he said.
"I want a big share of the national cake as I can get my hands on and I will use MPs, county council and anyone else I can speak to to lobby for my share as I would see it of that national cake.
"I want this trust to be as outstanding as it can be."
Extra funding and staff morale
Just a month into the new job, Mr Morgan has set out priorities for his nine months in charge.
Drawing on 37 years worth of health service experience, he intends to improve staff morale and leadership and he believes the new funding announced by the Prime Minister can continue that.
The funding released by the government is set to go towards improvements at Boston Pilgrims A&E department.
Concerns over overcrowding and long waiting times led ULHT to bid for the funding.
The trust submitted a combined Lincolnshire bid of around £100 million, which included plans to improve and expand Lincoln County Hospital A&E as well as Boston.
A portion of the bid was handed to the trust for Boston's emergency unit.
Mr Morgan said the money will be used to expand the department, create "urgent treatment centre zones" and improve the flow of patients.
"It should help waiting times and the flow through the department," he said.
He added that the expansion should also help to retain and recruit staff by creating a "modern department".
But, while the trust has problems with emergency departments and securing funding to improve them, it also has concerns over staff morale.
Recent feedback reports from an upcoming Care Quality Commission inspection showed low satisfaction among staff, with a "high number" of them feeling "overworked".
Another raised concern over bullying, particularly at Lincoln County Hospital.
Mr Morgan said there needed to be a "relentless focus" on leadership.
"The behaviours of leaders and managers in this organisation have to be such that bullying and harassment can have no place in this trust," he said.
"It's completely unacceptable, cannot be tolerated and we have to find where it is and do something about it."
He added that the trust needed to look at what it tolerates and what it does not.
"A key part of the organisational people improvement is about feedback," he said.
"If we see something that we do not think is acceptable, you don't walk on by, you say something and do something.
"You make very clear what the standards are, you live up to them and you call people out when you see something that is not right."
Leaving special measures
A change in leadership at the trust has not changed the situation that ULHT finds itself in.
The organisation is still in special measures, both quality and financial, and is rated as "requires improvement" by inspectors.
A CQC report which will rate the trust on its care is expected in the coming months and a £70.3 million deficit target has been set for the end of the financial year.
While he only is only expected to be in the role until March 2020, Mr Morgan said he has six priorities for his time in charge.
Quality and safety, including taking the trust out of special measures
Improving people, leadership, behaviour and culture
Making sure staff understand the trust's strategy
Improving waiting times performance
Delivering the trust's financial plan
Having an effective executive team
"If I look ahead at year end and what I would like to have achieved, I would like to have exited quality special measures," he said.
"I would like to have delivered our financial plan, such that we exit financial special measures and I would like to have improved our A&E performance and get that to a more acceptable level."
Mr Morgan added that he would also want to see a "noticeable" improvement in staff surveys.
"Over the nine months that I would have been here by then, that would be quite a successful year."
SUBSCRIBE TO LOCAL DEMOCRACY WEEKLY, our exclusive email newsletter with highlights from our coverage every week and insights and analysis from our local democracy reporters.