Two weeks on, inspectors failed to visit farm after chicken heatwave deaths
Workers piled up thousands of carcasses after the heatwave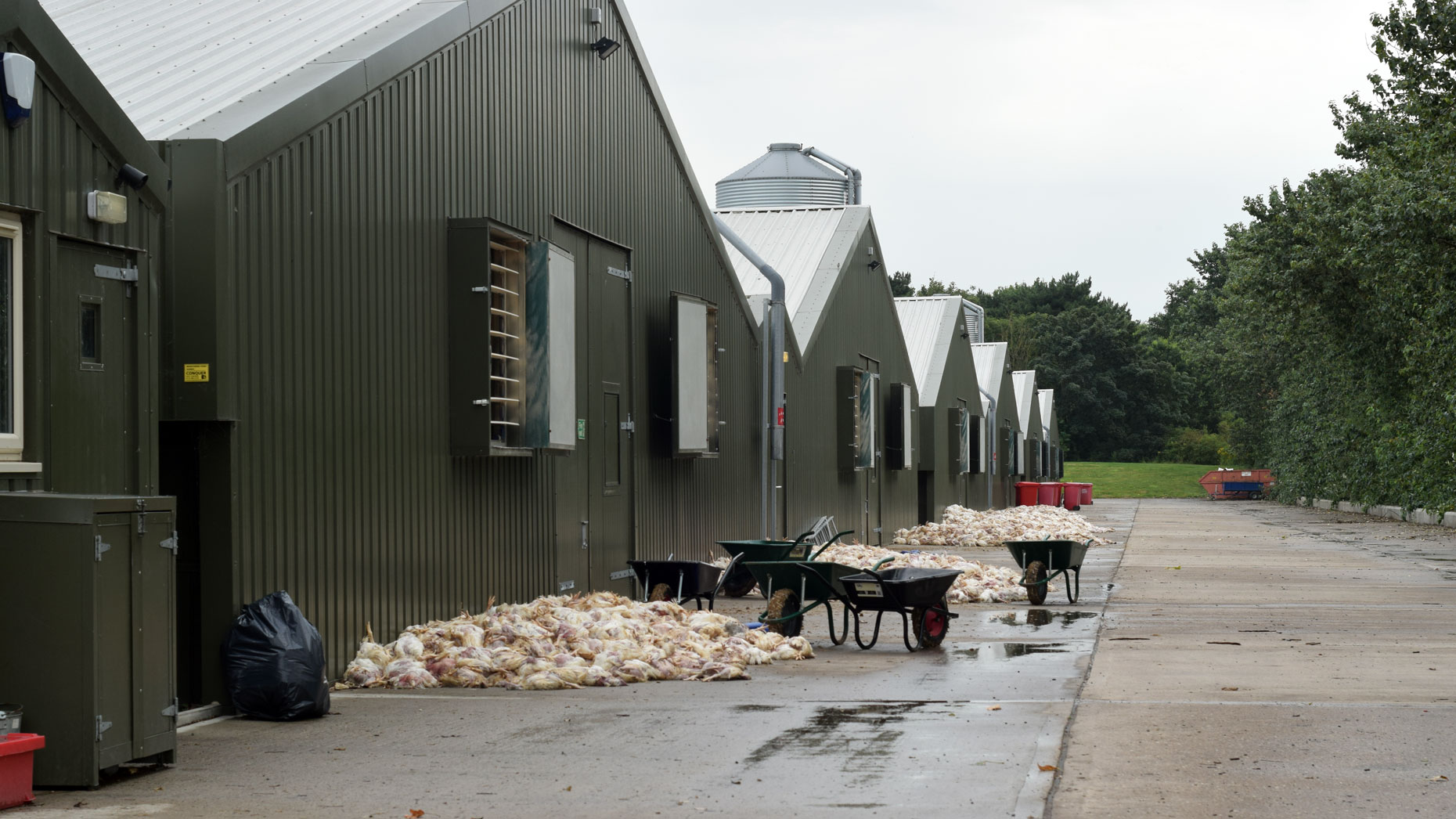 Inspectors from Red Tractor, Britain's farm accreditation scheme, failed to visit a farm near Lincoln where thousands of chickens died.
WARNING: Some viewers might find images in this report distressing.
The Lincolnite revealed on July 26 how workers at an intensive poultry farm near Newton on Trent had been piling up the carcasses after the heatwave.
Moy Park runs the farm to supply major retailers including Tesco, Sainsbury's and Ocado.
It is also accredited by Red Tractor, which is supposed to ensure "some of the most comprehensive farm standards in the world."
However, The Times reported that inspectors from Red Tractor had not revisited the farm for more than two weeks after the chickens had died despite claiming that it was working with the farm.
Red Tractor gave the Lincolnshire farm a clean bill of health in May after animal rights activists recorded footage of chickens living in "horrifying conditions."
The Animal and Plant Health Agency (APHA), an executive body in the Department for Environment, Food and Rural Affairs (DEFRA) confirmed that it is investigating.
An APHA spokesperson told The Lincolnite: "We cannot comment on individual cases but we take potential breaches of animal welfare legislation very seriously and we ensure all allegations are thoroughly investigated.
"Where welfare regulations are breached, appropriate enforcement action is taken to bring them back into compliance. This may include a follow-up unannounced inspection to confirm ongoing compliance."
A spokesperson for Moy Park previously told The Lincolnite: "The recent high temperatures have been very challenging for many in the farming and poultry industries.
"We are working closely with our farming partners to monitor the situation and have implemented procedures to help protect our birds against the extreme heat."