September 18, 2019 4.41 pm
This story is over 33 months old
Boston council's £104k missing bin money
The authority has spent £162,000 on bins since 2013/14, but only made £58,000 back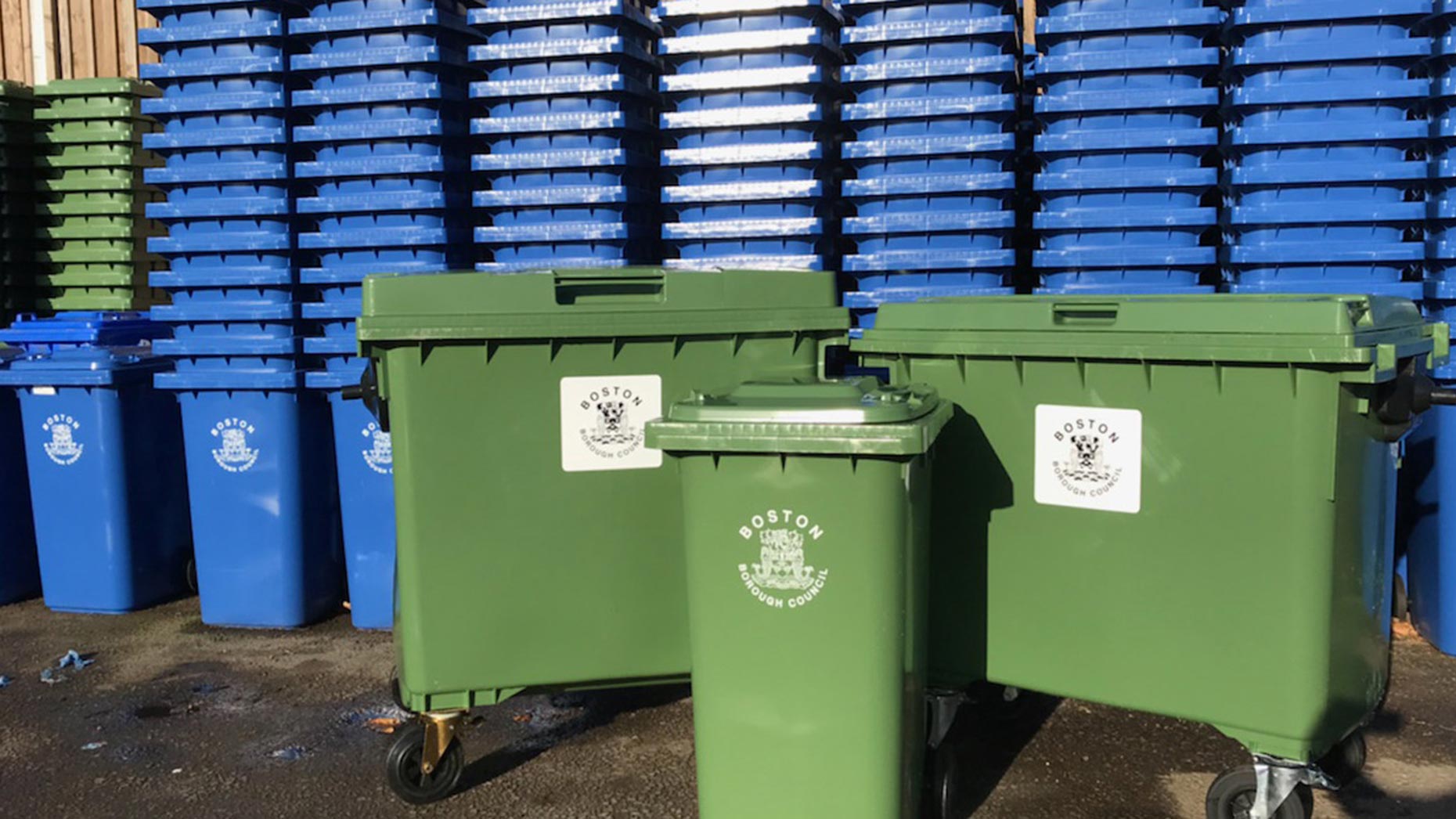 Boston Borough Council has failed to recoup £104,000 through replacement bin charges since they were brought in more than five years ago.
Council bosses say a "significant proportion" of the money is down to the authority replacing residents' bins that have been damaged by its own workforce during collections.
However, attempts by authority bosses to crack down on inconsistently applied charges to replace bins has now caused confusion from residents.
The Environment and Performance Committee next week will be told that the charges have been in place since 2013/14 and have featured in the budgets annually since then.
However, it is apparent that since its implementation, the charge for replacement bins has not been consistently or robustly applied.
Head of Environmental Operations Chris Allen noticed the "potential for discrepancies in how operational arrangements were applied and perceived" when he was appointed in 2018.
"Any inconsistency in service delivery left the service vulnerable to formal complaints and inconsistent application of decisions, such as that observed with replacement bin charges," says the report.
Mr Allen put together a document to bring all the rules, including the charges, into one place which was scrutinised and approved in January.
However, in July members said they had received queries from residents who had not known about the charges and that they themselves had not been aware either.
They also said they believed the charges had been only for brown bins, not green.
The council has spent £162,000 on green and blue bins since 2013/14.
It made £53,000 of that back from developers of new build properties and £5,000 from householders.
Of the latter figure £4,150 has been collected since April, meaning just £850 has been collected for replacement bins in the previous five years.
Mr Allen told Local Democracy Reporter Daniel Jaines: "Out of that £104,000, a significant proportion is bins that we have damaged during collections. It would be wrong to say all that money is lost income."
However, he could not provide figures for how much this was, adding the authority "hasn't kept very good records."
The council has a budgeted income of £12,590 from the charge this year.
---
SUBSCRIBE TO LOCAL DEMOCRACY WEEKLY, our exclusive email newsletter with highlights from coverage every week, as well as insights and analysis from our local democracy reporters.