September 24, 2019 5.49 pm
This story is over 33 months old
Kirton couple killed in fire started by vengeful ex
New boyfriend was stabbed in the heart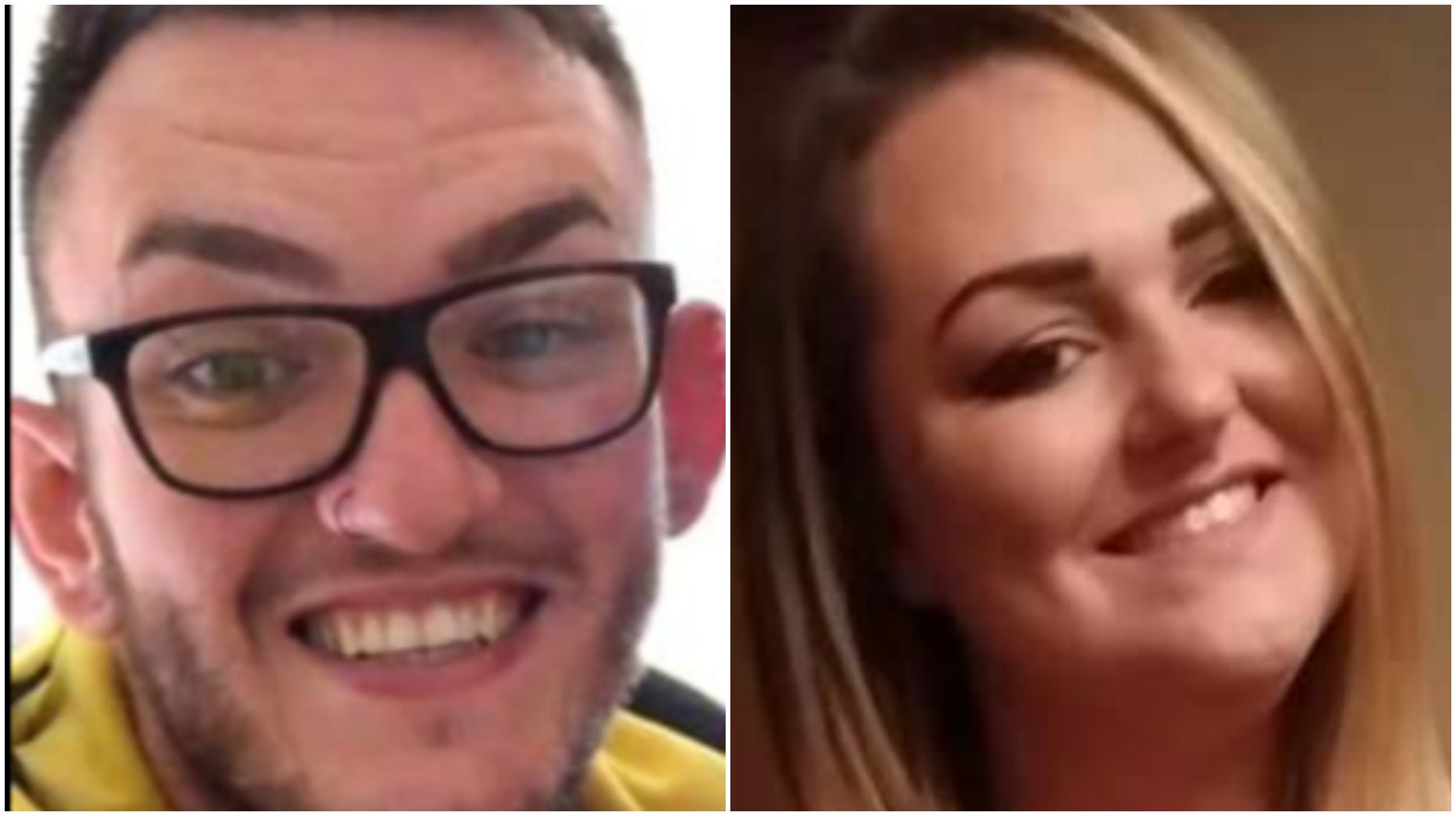 An inquest heard how a scorned lover stabbed his ex girlfriend's new partner in the heart and then set fire to the house, killing himself and his former girlfriend.
Emotions poured out from the families of two of the Kirton house fire victims as the inquest revealed its verdict into the triple fatality on New Year's Day.
They were Billy Hicks, 24, from Wyberton, Jay Clara Edmunds, 27, from Kirton and Ashley Mark Michael Martin, 32, from Luton in Bedfordshire.
Officers confirmed Martin would have been charged with murder had he survived the blaze, but a verdict of suicide was ruled for his death.
All three died from smoke inhalation, the inquest heard.
Families released emotional tributes following an inquest at Boston Enterprise Centre on Tuesday, where area coroner Paul Smith returned verdicts of unlawful killing for Jay and Billy.
Jay's family said: "Jay was brutally murdered by a person that we trusted. We will never begin to understand why. We are shocked and horrified by the events that have taken her from us.
"We miss her every minute of every day, our hearts are broken and our life will never be the same.
"Jay was vibrant, funny, loving & beautiful. She amused us daily. Her friends & family are all devastated by her loss."
Billy's family said: "Billy was one of a kind, gentle, loving, caring and considerate.
"He had the ability to make anyone he met smile, and was liked by everyone. He had his whole life in front of him which was cruelly taken away without a thought for his family or his friends.
"We miss him so, so much and every day is a struggle without him – life will never be the same again.
"We would like to thank all those involved in this investigation from start to finish and ask the media to respect our privacy, while we continue to grieve."
The inquest
An inquest heard all three bodies were badly burnt and the victims had to be identified by dental records.
The inquest heard how Mr Martin and Ms Edmunds had been in a relationship since September 2018, but split up four days before the fatal fire and returned to Boston from visiting her parents' home in Devon.
Mr Martin was "overbearing and smothering", the inquest heard.
Mr Hicks and Ms Edmunds had also previously been in a relationship together and he had become a regular visitor to the house in Peartree Road since December 2018.
Mr Martin reportedly hired a van in Luton and drove to Peterborough where he bought a metal jerry can, fire starters, windproof matches, binoculars, a torch and a lock knife.
He then filled the can with 17 litres of unleaded petrol and later parked his car outside the home where Ms Edmunds lived on Pear Tree Road.
Shortly before 3am on New Year's Day Mr Martin was seen by one of Ms Edmunds' flatmates with a knife and a "smell of fuel" was also noticed. A 20-litre metal jerry can was later found in the debris of the house with the cap in an open position.
The inquest also heard how one the housemates, Natalie Hall, was threatened with a knife by Ashley who pointed it straight at her in front of her chest.
A total of five people were in the house when the blaze started. Two people – Natalie and Rachel Braim – were taken to hospital after surviving the blaze and were discharged. The latter was rescued by neighbour Kenneth Wood, who smashed the window along with another man and helped pull her out.
Detective Chief Inspector Karl Whiffen from Lincolnshire Police previously said: "It is important to note that a coroner's role is not to apportion guilt or to attribute blame. They will determine essential facts about how each person died."