September 24, 2019 4.57 pm
This story is over 50 months old
Lincolnshire Police officers banned from taking holidays as Brexit deadline looms
The Chief Constable is currently on annual leave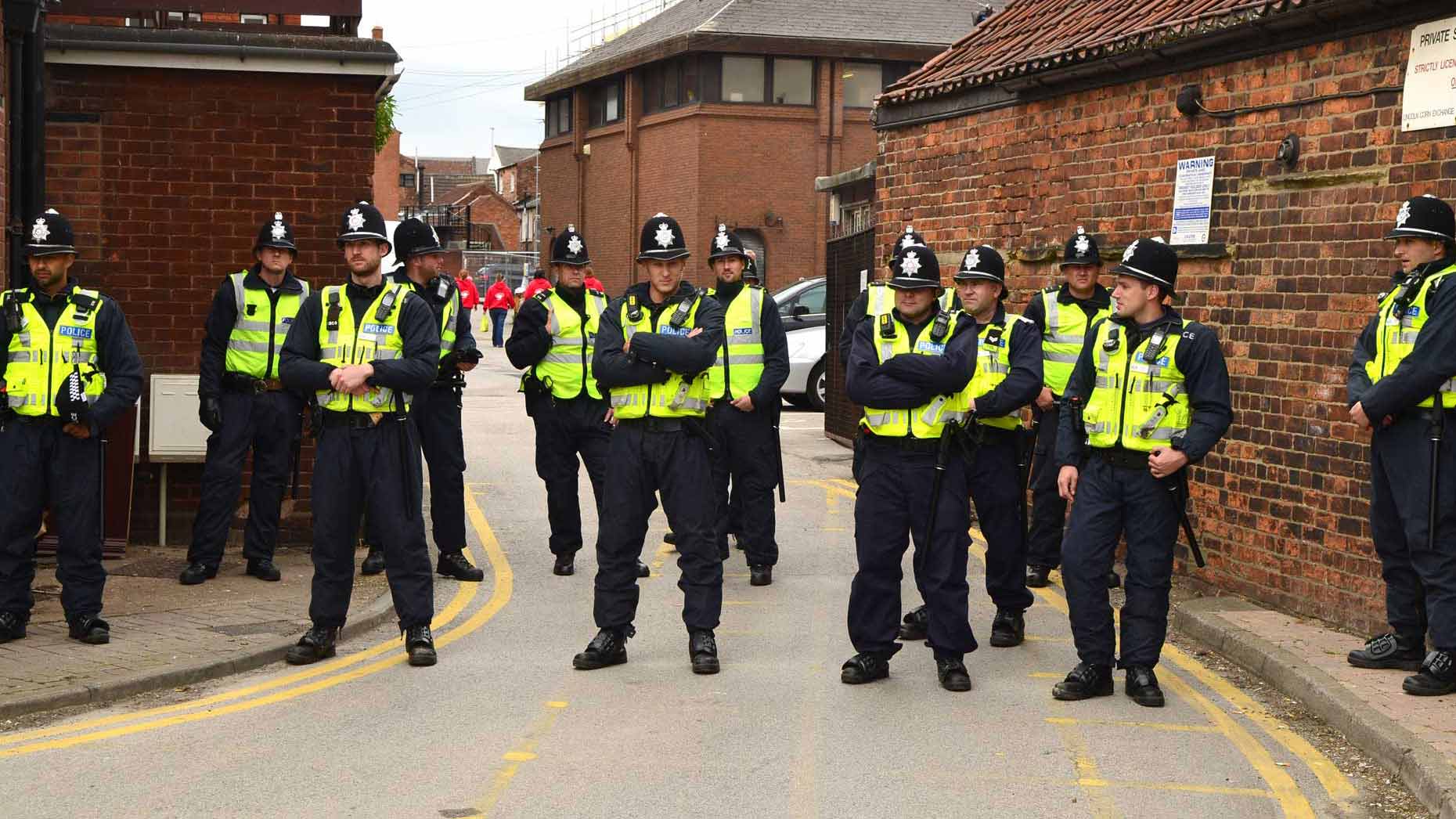 All frontline police officers across Lincolnshire have been told not to take a holiday during the Brexit deadline week as the force prepares for possible fallout.
Operation Yellowhammer, a leaked government report into no-deal Brexit preparations, expects food and fuel shortages, as well as protests and counter-protests, with police time majorly devoted to handling "community tensions" that might happen.
With the current political situation in flux, it's unclear whether Prime Minister Boris Johnson will be able to secure a new deal with the EU, or whether Parliament, due to return on Wednesday, will approve a deal — or whether an extension will be needed until January 31, 2020.
Currently, Lincolnshire Police Chief Constable Bill Skelly is on annual leave for several weeks.
Temporary Chief Constable Jason Harwin said: "Here in Lincolnshire Police, as in many other forces throughout England and Wales, we have made detailed plans ready for if Britain leaves the European Union on October 31.
"These plans prepare for a number of contingencies and, as ever in policing, are based on a number of possible scenarios and are assessed around possible threat and risk.
"We prepare for everything because to not do so would be doing a disservice to the people of Lincolnshire.
"A request has been made of frontline officers to not take any leave during the week that we are due to leave the European Union.
"This is simply a precaution should extra resources be needed and is an action that we take relatively often in times of predicted high demand, for example."
Temporary promotion for officer with driving conviction under investigation for misconduct
Temporary Chief Constable Jason Harwin added: "Unrelated, Chief Constable Bill Skelly is currently on annual leave, which was planned some time ago, and will return in mid-October.
"I am acting as Chief Constable in his absence, and Assistant Chief Constable Kerrin Wilson is acting as my Deputy Chief Constable."
However, not all officers within the force are happy with the temporary promotion of ACC Wilson, who was convicted for driving without due care and attention in August this year after a crash near the force's HQ in December 2018.
The Assistant Chief Constable was due to attend a driver improvement course in June but was refused at the door when she turned up ten minutes late.
She didn't show up for the court hearing either, but sent a legal representative instead.
Kerrin Wilson was given seven points on her license and fined a total of £1,460, including a £125 victim surcharge and £85 in court costs.
Temporary Deputy Chief Constable Wilson is still being investigated for misconduct, which was downgraded from gross misconduct earlier this year.
The whistleblower within Lincolnshire Police told The Lincolnite they found this "particularly awful" as the Deputy Chief Constable is the senior officer in charge of discipline, making decisions on the fate of other officers.
Lincolnshire Police added in a statement: "After the criminal investigation relating to ACC Wilson's motoring offence concluded, a misconduct investigation was initiated, which is standard practice, and is still being carried out by Derbyshire Police.
"It would not be appropriate to comment on the specifics of that investigation until its conclusion.
"There is nothing in police regulations to preclude a temporary promotion under these circumstances.
"A temporary command structure has been thoroughly considered by all chief officers and is currently in place during Chief Constable Bill Skelly's absence on annual leave."