September 26, 2019 5.13 pm
This story is over 49 months old
Lincoln boy hospitalised with 'migraine', but quick thinking staff spot symptom that saves his life
She said he might not have been here today without them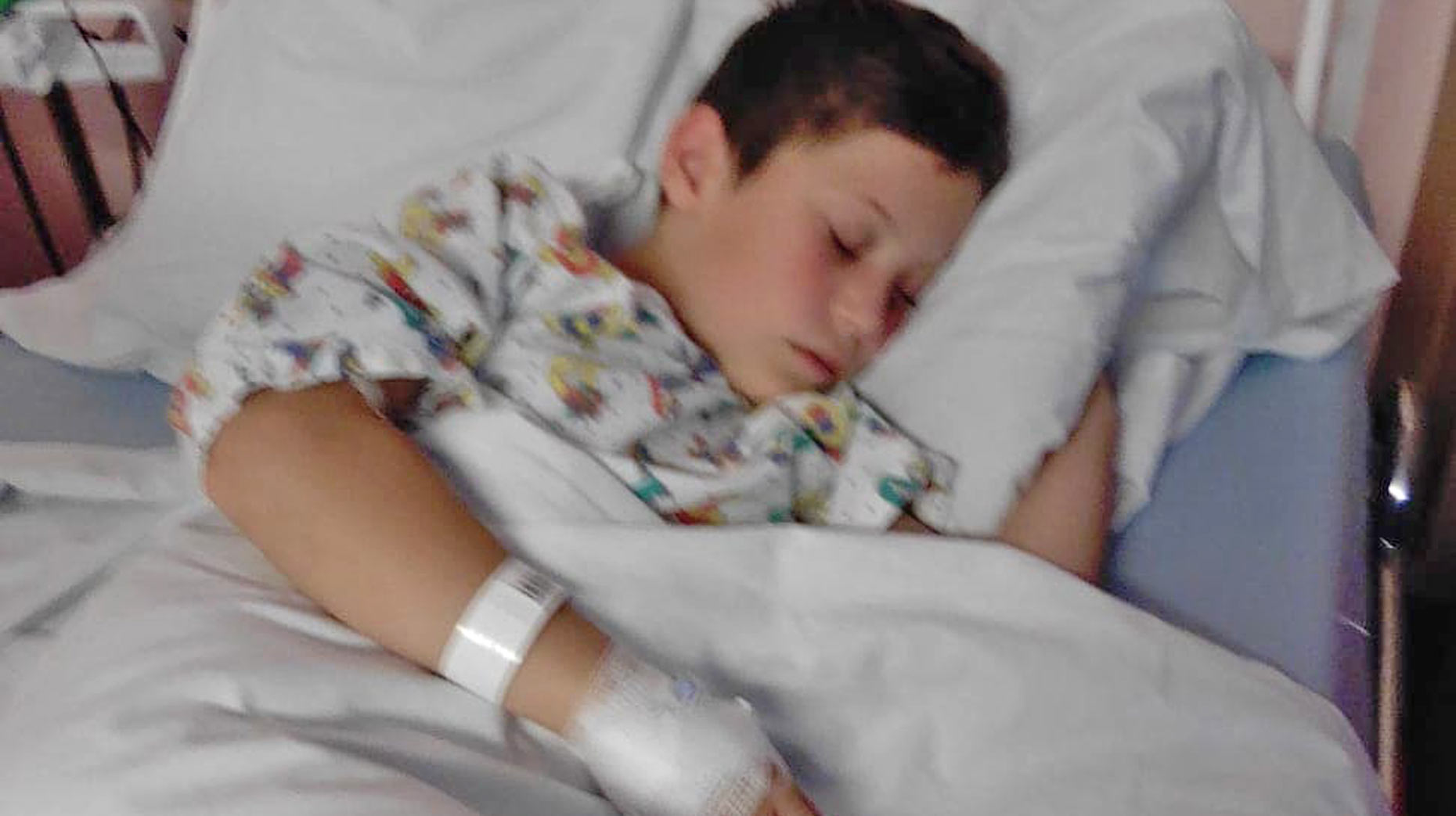 A Lincoln mum will be forever grateful to the staff at Lincoln County Hospital after their quick thinking staff spotted unusual symptoms and saved her 10-year-old son.
At first it just appeared to be a migraine and he was sent home by a GP but, after being referred to the hospital, a surgeon touched Shane Humphrey's tummy and noticed something unusual.
He had a headache and sickness, but his stomach was swollen.
Within an hour the youngster was having an ultra-sound scan, which showed severe inflammation. He then had his appendix removed which ultimately helped save his life.
Shane was playing football for Hykeham Tigers on Sunday, September 15 before going on a PGL school trip to Caythorpe later that day. When his mother Claire Humphrey picked him up on the Monday morning he was suffering from a severe headache and bad sickness.
He was sent home from his initial doctor's appointment with his mother being told it was a migraine and to give him paracetamol.
After his condition got worse he returned for another appointment and was referred up to the Safari Ward at Lincoln County Hospital.
Shane had observations and more checks done before a surgeon spotted the swelling on his tummy. The following day on September 19, Shane had a laparoscopy where doctors saw how much puss was coming out of the appendix. His appendix was then removed and he was given an abdomen and blood wash, as well as strong painkillers.
While he was down in theatre for three hours his mum started to wonder if something was wrong. She told The Lincolnite that her son might not have been here today had it not been for the hospital staff, who were brilliant from start to finish and helped offer reassurance and explain everything.
Claire, 33, said: "The quick care he had from the second we got there was amazing. The main nurse that looked after us when we got there, Lynn from the Safari Ward, was absolutely brilliant.
"While we were there Shane's hand started to go stiff in shock and the way Lynn and the other doctor helped calm him down helped get him sorted.
"He wouldn't be here now if it wasn't for their thorough checks. The surgeon explained everything to us and also came down again the same night to check on him. The staff were brilliant and supportive the whole way through.
"Shane is bouncing back really well, but is frustrated he can't play football for six weeks."
Shane was kept in for observation before being allowed to return home on Monday, 23, although he has to go back for a paediatric appointment and MRI scan in the near future.
Claire, who initially posted about her positive experience in the Facebook group 'You're probably from Lincoln if', added: "You read all these posts about how rubbish things have been, but they are good at what they do here and, if it wasn't for their quick thinking, he might not be here today. When they opened him up his abdomen was full of puss and if it was left any longer things could've been different, but they saved his life.
"I just want to thank them from the bottom of my heart. They were absolutely supportive and amazing to my son and me."