September 24, 2019 4.38 pm
This story is over 33 months old
Lincoln Eastern Bypass bridge beams to be lifted into place
Huge steel beams will be lifted into place over the River Witham as part of the Lincoln Eastern Bypass works. The beams, which are each between 19 metres and 38 metres long, will be bolted together and lifted with a 1200 tonne crane. Lincolnshire County Council has hailed the delivery of the 54 beams as…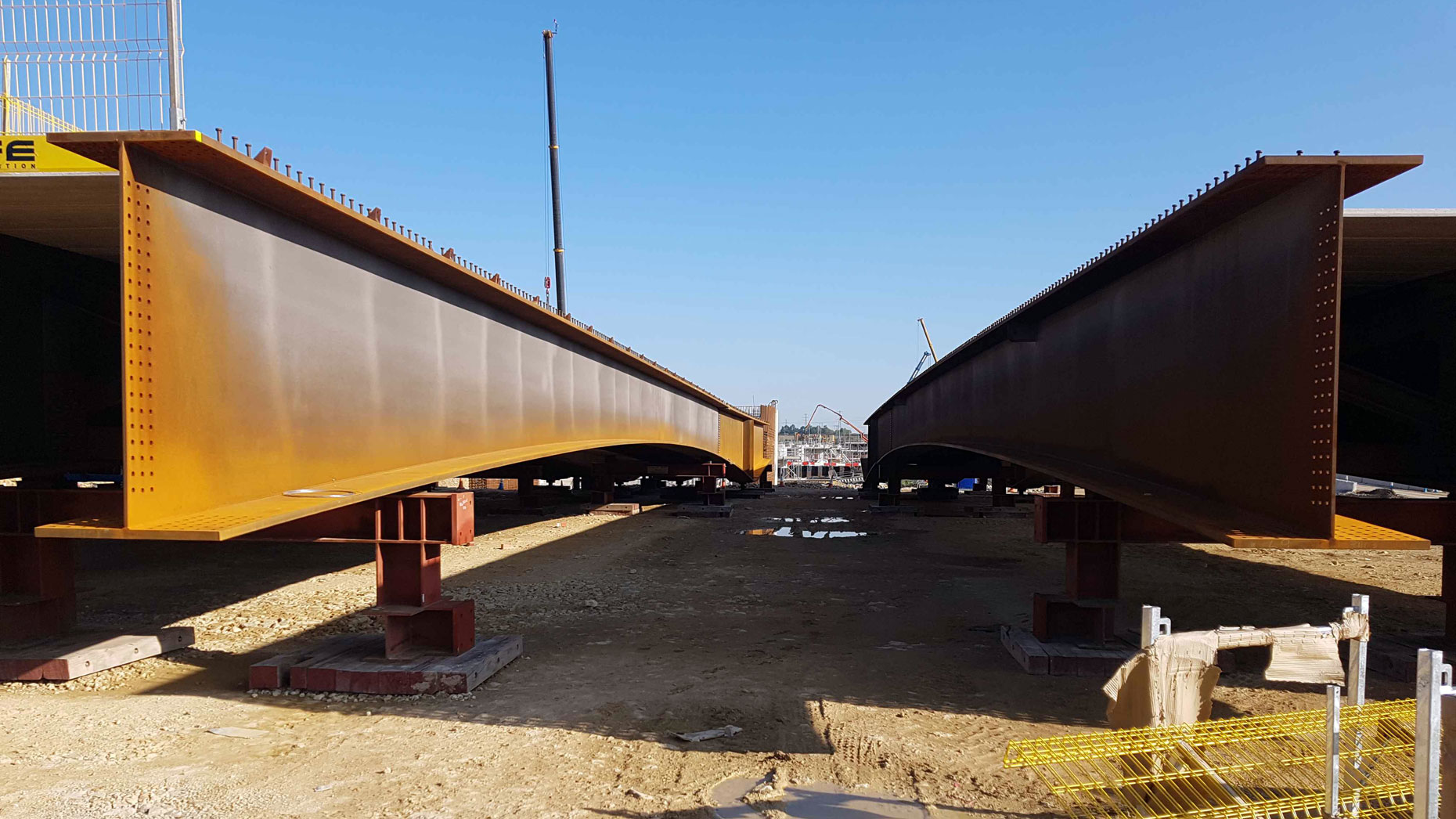 Huge steel beams will be lifted into place over the River Witham as part of the Lincoln Eastern Bypass works.
The beams, which are each between 19 metres and 38 metres long, will be bolted together and lifted with a 1200 tonne crane.
Lincolnshire County Council has hailed the delivery of the 54 beams as a major milestone for the works.
It will be the largest and most complicated bridge in the £120 million Lincoln Eastern Bypass project at 225 metres in length and it will lead to some temporary closures.
The Sustrans cycle route between the Witham Park House in Lincoln and Ferry Lane in Washingborough will be closed from 6am on September 30 to 6am on October 7.
Between October 19 and October 22, the River Witham will also be closed for two hour-long periods.
The 7.5km single carriageway road will link the A158 Wragby Road roundabout to the A15 at Bracebridge Heath.
It should cut congestion in the city centre and traffic on Broadgate is expected to be reduced by 25%.
The Lincoln Eastern Bypass project will be completed in May 2020 instead of the original planned date of December 2019.
It will also be over budget, costing £120 million instead of £99 million.
The project is part-funded by a £50m central government capital grant.