September 6, 2019 4.43 pm
This story is over 27 months old
New Lincolnshire secret stronghold for endangered crayfish
They are under threat from the larger invasive American species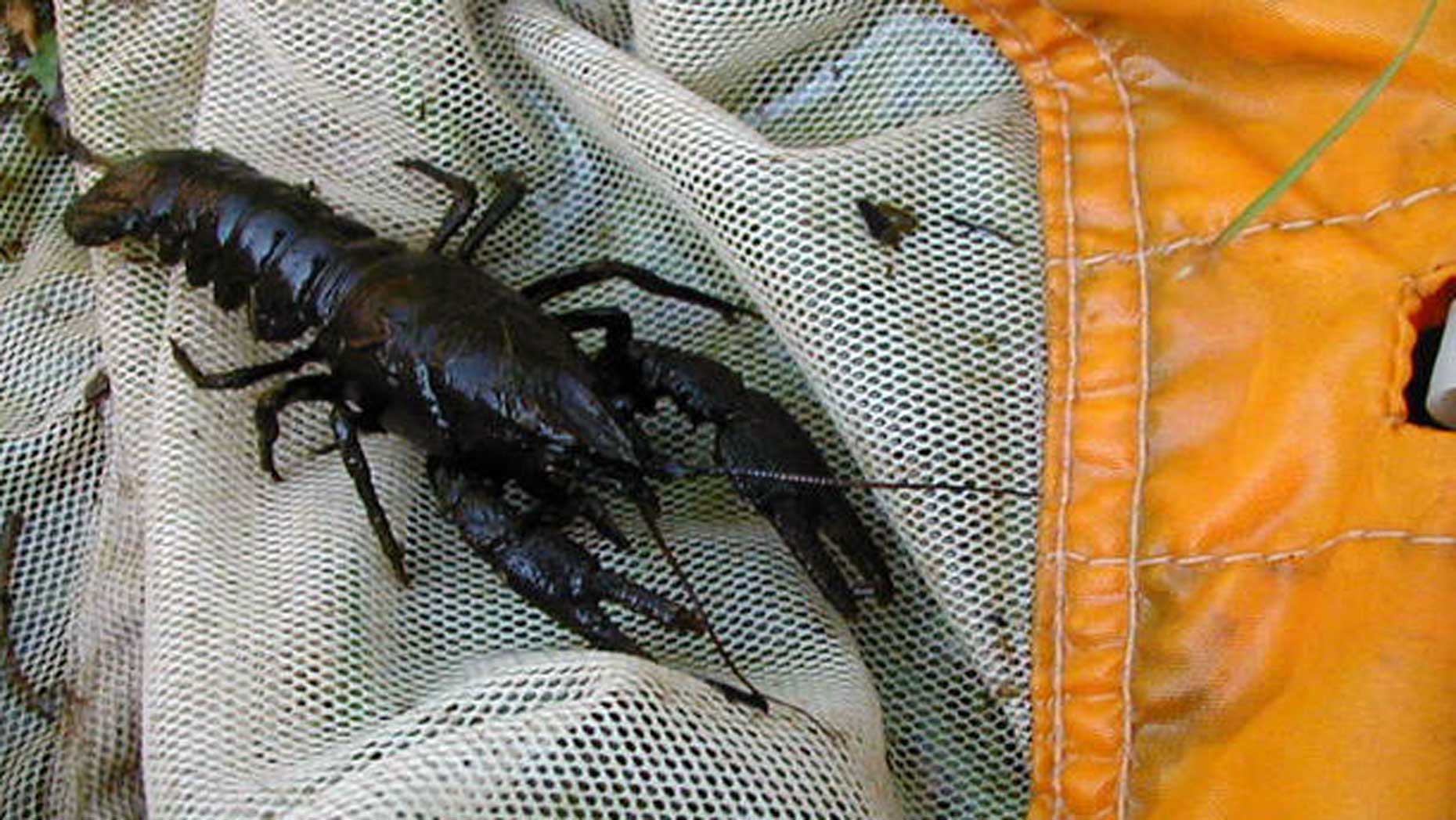 A new secret stronghold has been created in the Lincolnshire Wolds to be the future home of hundreds of endangered crayfish.
Environment Agency ecologists have now relocated around 350 of the native white-clawed crayfish, a species under threat from the invasive American signal crayfish.
The larger invasive species outcompetes the native version for food, habitat, whilst also carrying a disease deadly to the native species.
A dozen Environment Agency officers collected the native crayfish from the River Witham near Grantham before moving them to a secret lake in the county.
Regular monitoring will keep tabs on their numbers as the crayfish distribute across their new home and start to breed.
The work is part of a national scheme known as the 'Ark project,' which saw hundreds more of the native species moved to chalk streams last year.
Surveys carried out in the area since have confirmed the crayfish are breeding and boosting the population.
Richard Chadd, senior environmental monitoring officer with the Environment Agency, said: "Lincolnshire's flat, open rivers and pristine chalk streams are a haven for native crayfish, making our county one of the largest strongholds in England.
"They're a vital part of the local ecology, which is why we're working so hard to protect them."
White-clawed crayfish, named for the pale colour of the underside of their claws, are the country's largest native freshwater crustaceans.