October 18, 2019 4.35 pm
This story is over 32 months old
Drone pilots win first medals in fight against IS
It reflects the changing nature of modern warfare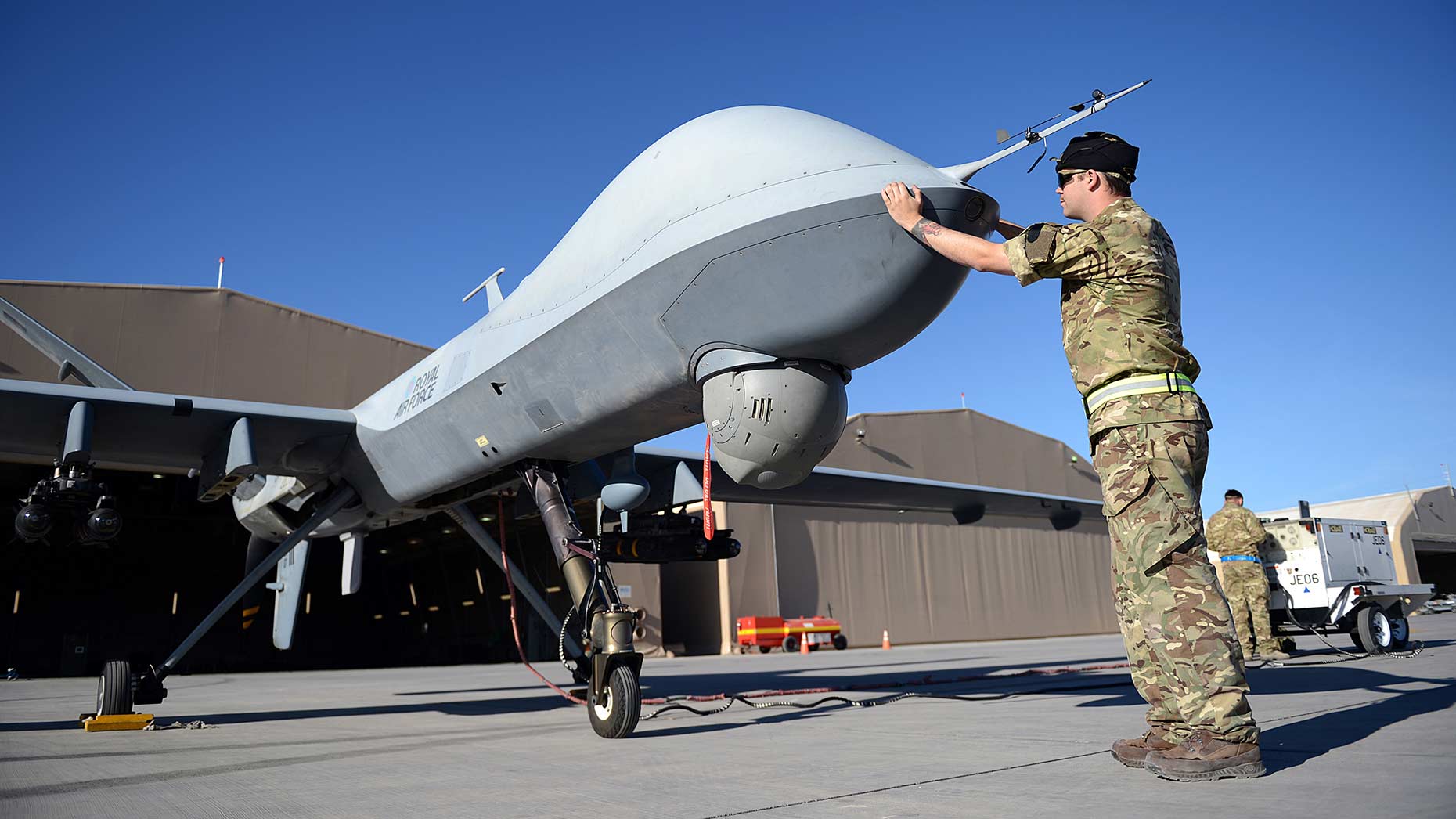 Reaper drone crews based at RAF Waddington have won the first medals of their kind to recognise their contribution to the fight against so-called Islamic State fighters.
It is the first time that medals have been awarded to those who have not needed to put themselves in physical danger during war.
The government has said the award "reflects the changing nature of modern conflict."
During a special ceremony at RAF Waddington on Friday, October 18, more than 60 personnel from 13 Squadron were honoured with the Operation Shader medal.
The work of drone pilots stationed at Waddington has been highlighted by a number of previous missions, such as in Levant-held town of Abu Kamal.
The RAF Waddington controlled air strike was conducted on Islamic State fighters before they carried out a public execution.
A single Hellfire missile was controlled from 2,000 miles away manned by servicemen at RAF Waddington using Reaper drones last year.