October 7, 2019 3.18 pm
This story is over 49 months old
'I love this city,' says emotional Big Issue seller after surgery fundraiser
Unfortunately, Facebook takes a cut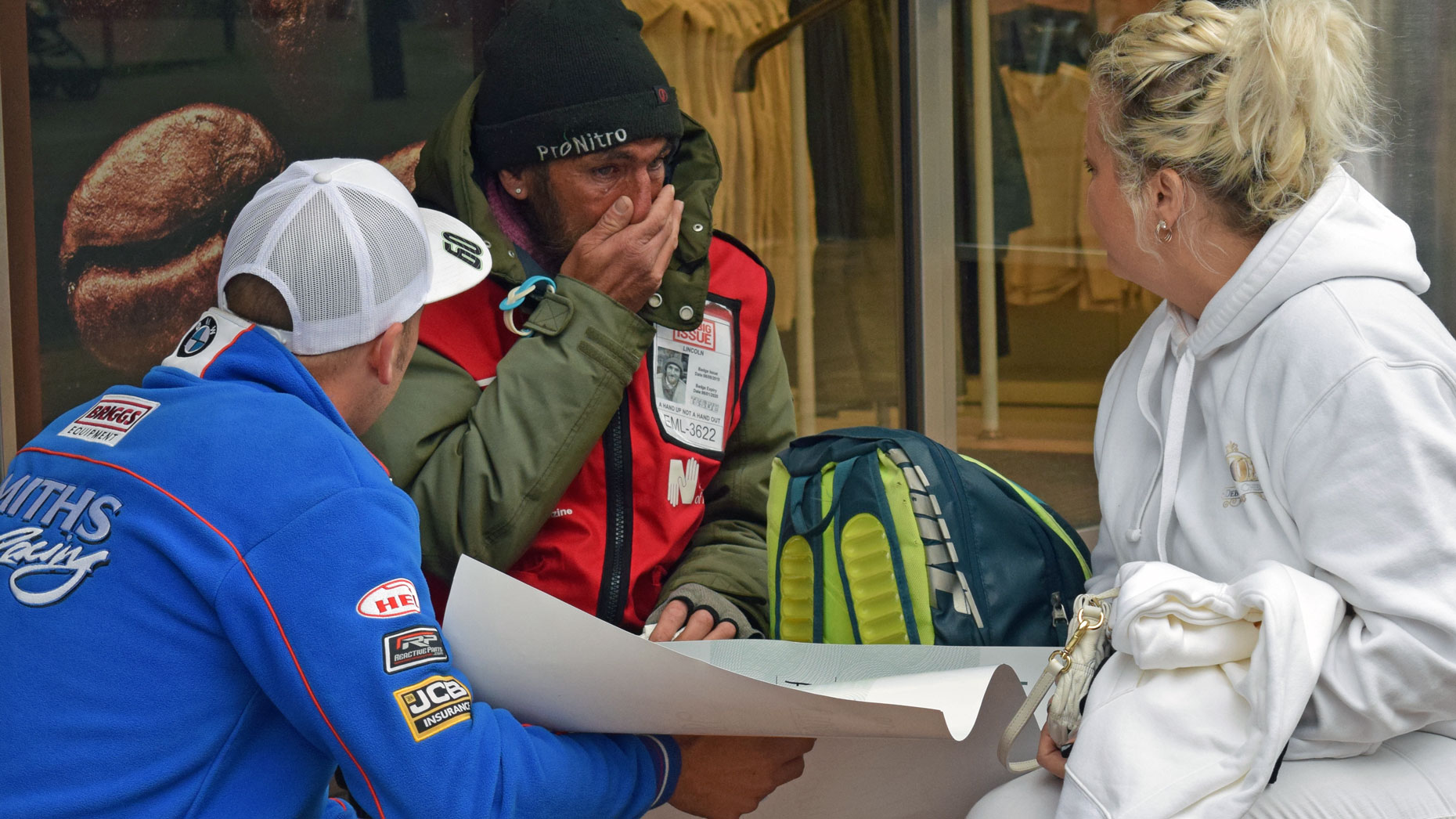 Lincoln's most popular Big Issue seller said, in tears, that he "loves this city" when he found out just how much money people had raised to get him through surgery.
The day started off like any other for Richard or 'Richie', who sells the Big Issue outside M&S on the High Street, but this day he was in for a big surprise.
He was presented with a big cheque by the fundraiser's organiser Deborah Chester, and Peter Hickman, a superbike racer and one of Richard's heroes.
Richard had already been told about the fundraiser, but on Monday, October 7 he was told that locals touched by his story had raised more than £6,000 for recovery after he has his leg amputated.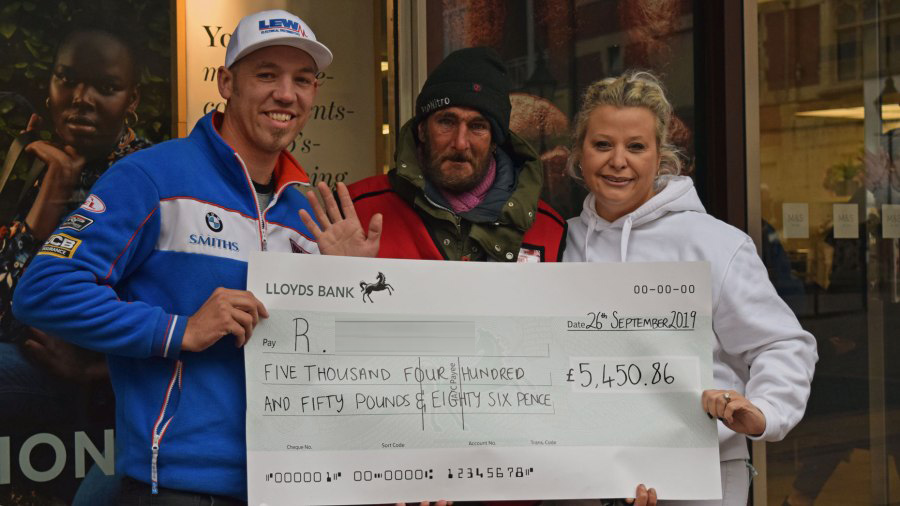 The 47-year-old, who currently lives in a bedsit, suffers from chronic obstructive pulmonary disease and at a recent check-up, doctors told him that he only has 7% circulation left in his leg.
He is currently on the waiting list to have his leg amputated and hopes to be in surgery before Christmas.
After surgery, Richard thinks that he will need to recover for about six to eight weeks at his bedsit in the lower High Street area so he will not be able to sell the Big Issue and feared the worst.
The fundraiser ended on September 27 at a staggering £6,088. Unfortunately, Facebook takes fees so Richard will get £5,450.
Richard, who has sold Big Issue for 23 years, broke down in tears when he was told just how much money people had raised and told The Lincolnite: "This is amazing, I didn't realise just how much people cared."
He now has an appointment with the vascular surgeon next week and hopes to be in surgery as soon as possible.
He continued: "People say I should not blame myself for my leg but I do. I used to take drugs when I was younger and it has killed off my leg. I just want to get through the surgery now.
"I just want to say thank you from the bottom of my heart. You are all so so kind, I love you all."