October 7, 2019 2.23 pm
This story is over 26 months old
'Pigeons changed my life': Paralysed man tells how unusual sport helped him through dark times
He has been described as inspirational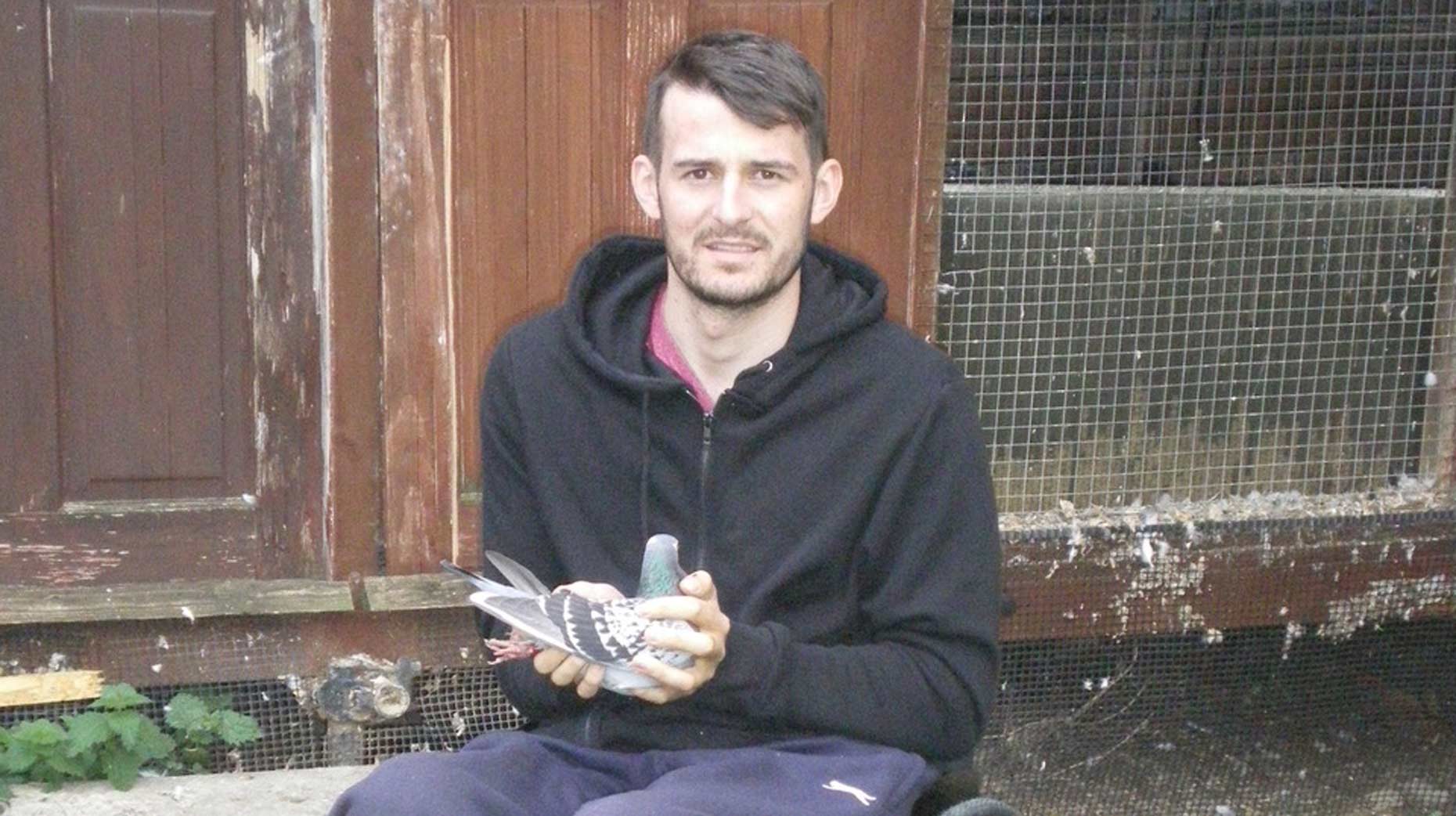 A love of pigeon racing helped a 23-year-old man in Stamford cope through the dark times after a motocross crash left him paralysed.
Daniel Parker damaged his T4, T5 and T6 vertebrae in a motocross collision earlier this year. It left him with no movement or sensation from the stomach down, but his pigeon passion helped him stay positively focused.
He had previously been serving his apprenticeship as a master roofer specialising in Collyweston slate roofs until the accident.
Whilst in hospital, the racing season approached and his parents suggested that they would race for him.
Daniel, who is the son of a professional game keeper, said: "My motocross accident was life changing, but I am determined to live life to the fullest and continue enjoying pigeon racing.
"It is a brilliant sport that is truly inclusive of everyone. I can't thank my parents enough for being so supportive and for the generosity from the Royal Pigeon Racing Association for helping raise funds for a new pigeon loft.
"It will truly help change my life."
Fundraising for new pigeon loft
The Royal Pigeon Racing Association (RPRA) will be helping to raise funds for new equipment for Daniel, who has been involved in the sport since his teens.
Proceeds from this year's annual British Homing World Show in Blackpool, which is the largest gathering of pigeon fanciers, have been donated towards the funding of a new pigeon loft for Daniel.
The loft will need to be upgraded, as well as the garden, which will cost over £5,000. The new loft will be adapted to make access easier for Daniel and contain an automated nest cleaning box.
Further funds will also be raised by a young pigeon auction, where pigeons will be donated by fanciers across the UK. There will also be other fundraising events throughout the year.
Ian Evans, CEO of the RPRA, added: "Daniel's story is incredibly sad but it is hugely inspirational as well. Everyone at the RPRA and within the pigeon racing community are proud to support Daniel and ensure he can continue to take part in the sport he loves. He is a real credit to our community."
Pigeon passion
Daniel, who has kept birds his whole life thanks to his dad, bought 20 Birmingham Roller pigeons after visiting a local farmer's market in Melton Mowbray in Leicestershire when he was 12.
He then took them home and converted an old shed into a loft, which he made suitable for them.
At the age of 14, he became the youngest member of the Kesteven and Rutland pigeon club, where club members gifted him young birds.
Daniel became involved in the sport the following year and finished in third place in his first pigeon race. Over the years he has also had several 'first' prizes and has also been the highest inland average winner on a number of occasions.
The Kesteven & Rutland club stopped racing two years ago, so Daniel joined the Stamford & District pigeon club. They fly with the Peterborough Central South Road Federation, where he continues to win against the area's top national flyers.