November 8, 2019 5.31 pm
This story is over 31 months old
Air & Defence students take flight on path to dream career
101 students in the 101st year of the RAF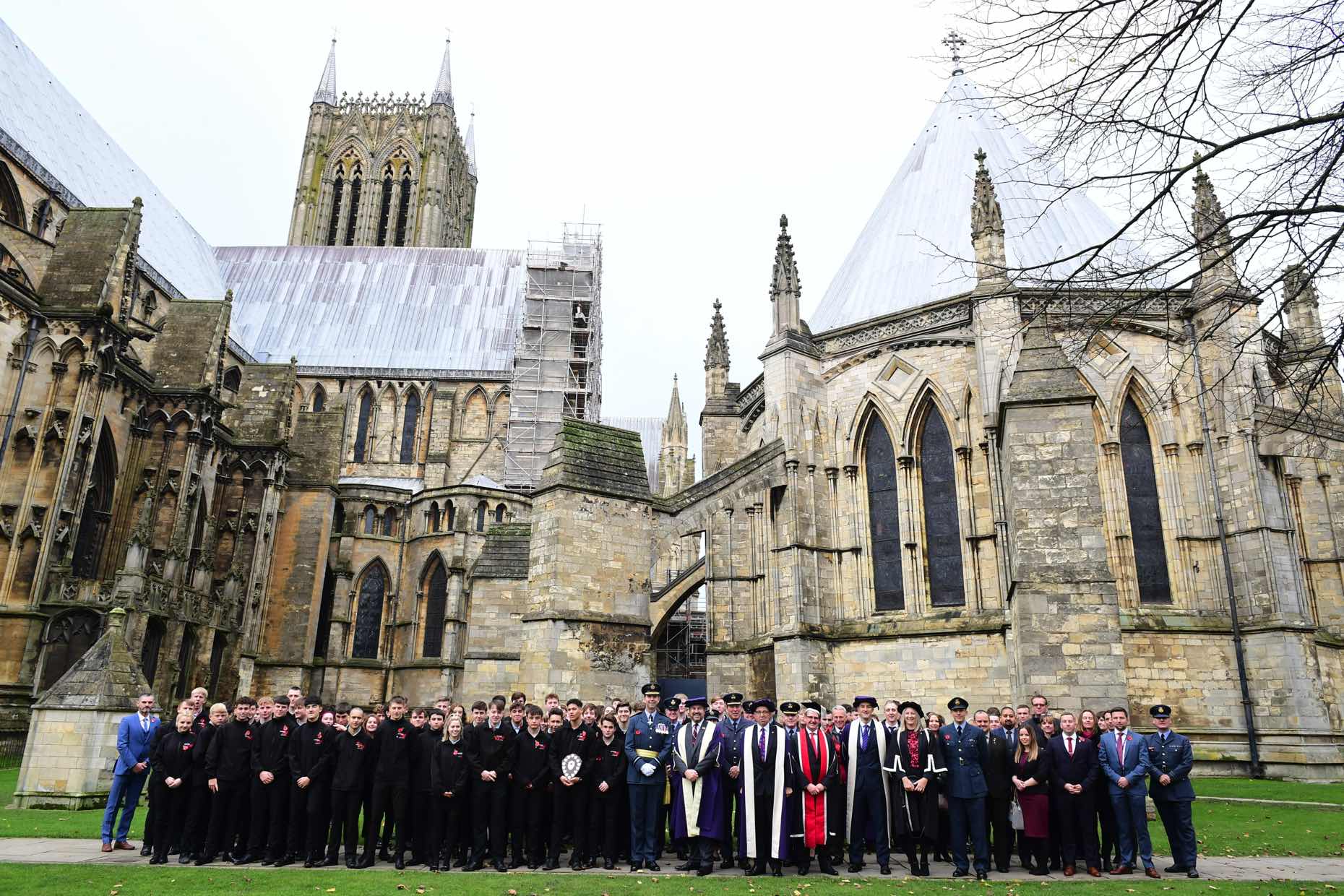 Budding RAF and aerospace recruits from across the region were matriculated into the Air & Defence College (A&DC) during a ceremony at Lincoln Cathedral today.
This was the fourth Lincoln College A&DC matriculation which also celebrated the opening of two new A&DC partner centres at New College Stamford and the College of West Anglia.
More than 100 students from all three colleges were matriculated by Air Vice-Marshal Warren James, in the presence of employer representatives, local dignitaries and college staff.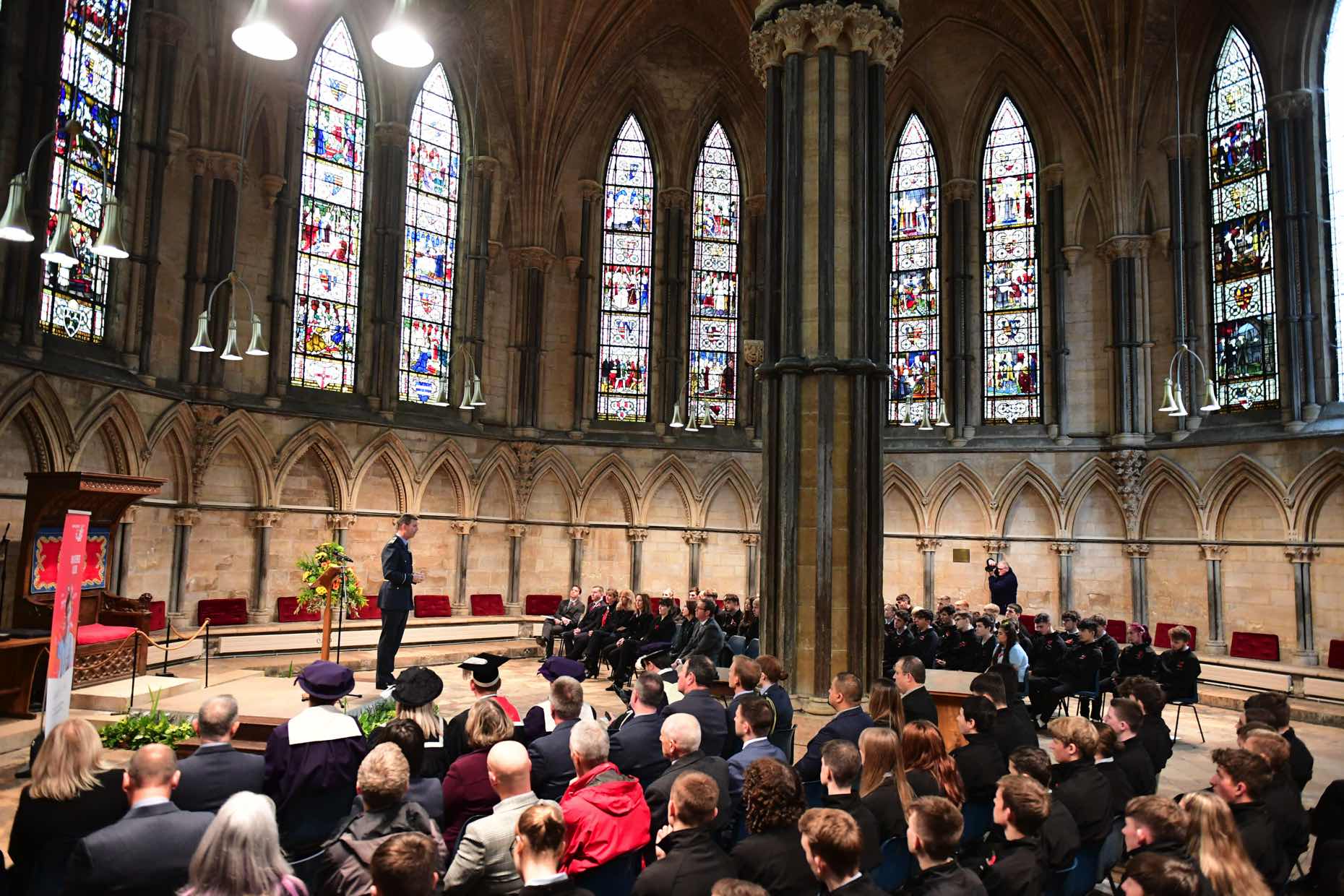 During the ceremony AVM James was also awarded Companionship of Lincoln College as recognition of the significant personal contribution he has made to the continued development of its employer-led curriculum.
Lincoln College Group CEO Gary Headland said: "The matriculation of Air & Defence College students from Lincoln College, the College of West Anglia and New College Stamford is a really important event in our calendar.
"We are so proud of the young women and men who are going above and beyond their core study programme to prepare for a career in the Royal Air Force, wider armed services or defence industry companies.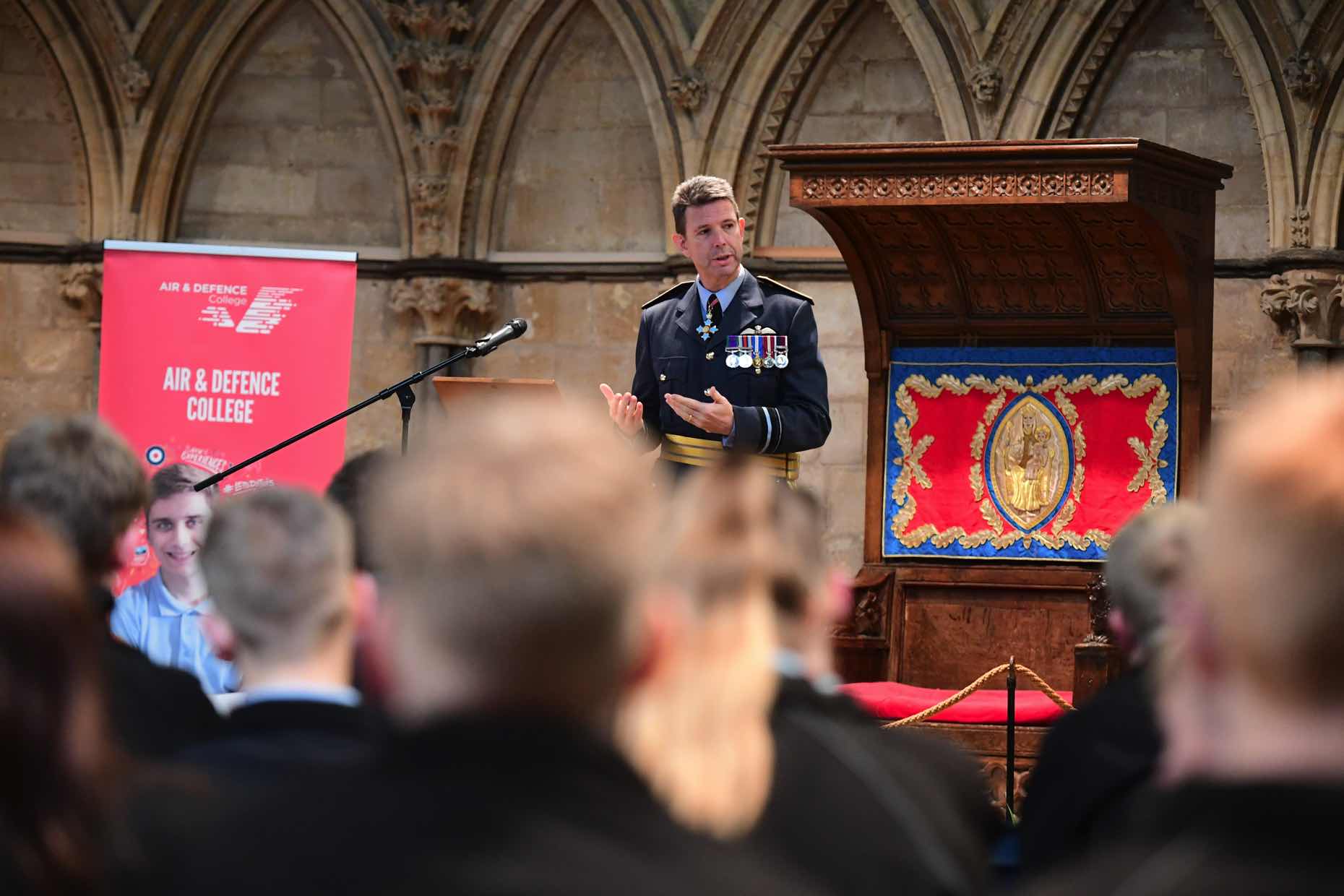 "The Air & Defence College is one of our new sector-led approaches to delivering education which ensures that our students are not only very well educated but they benefit from a wide range of enrichment activities to develop their mindset to be highly successful in their chosen sector.
"This approach, which we call a supra study programme, is precisely in line with our mission of being employer-led; producing a highly skilled and productive local workforce.
"We are especially pleased that in the Royal Air Force's 101st anniversary year, we are matriculating 101 students into the Air & Defence College."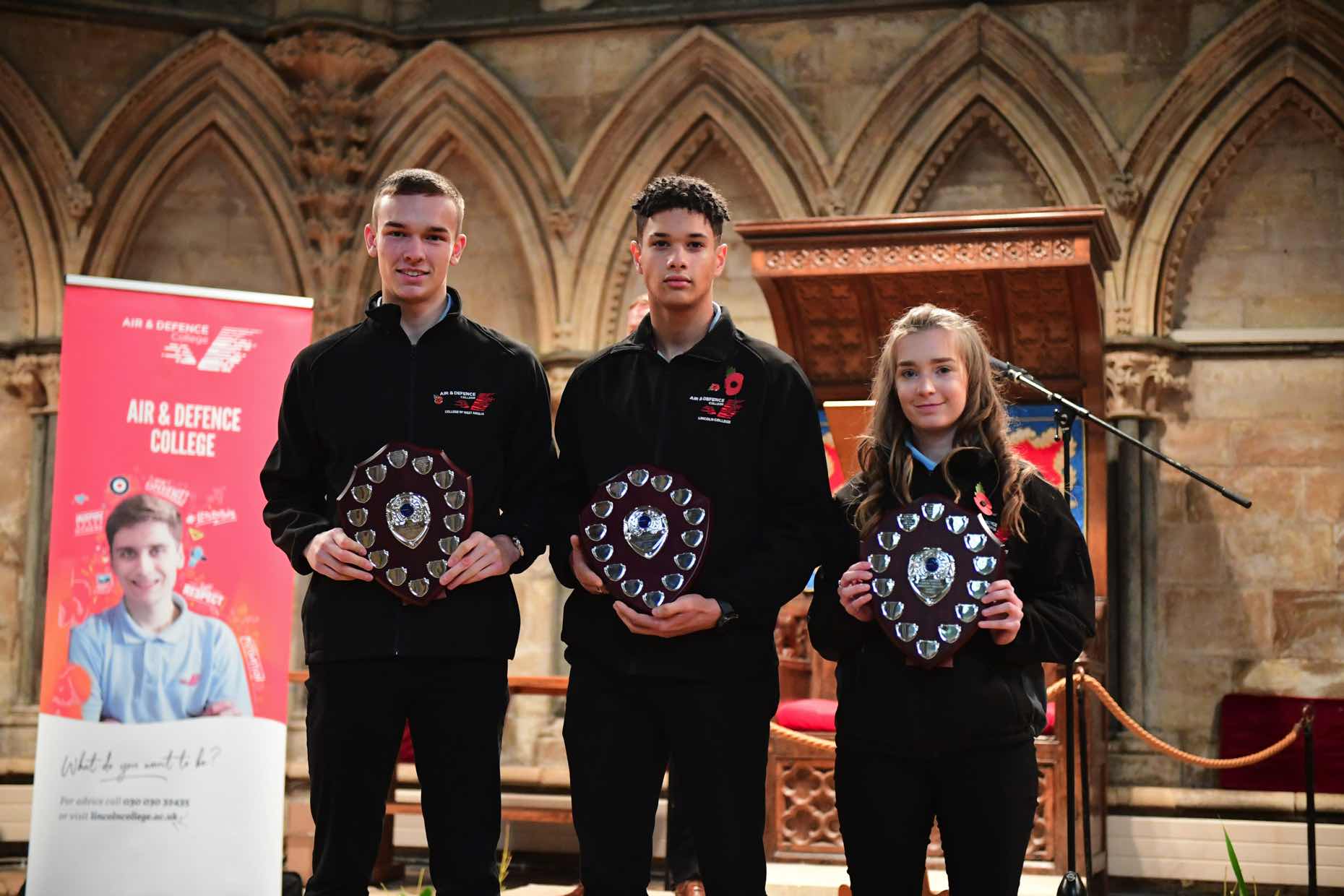 "The annual Air & Defence College Matriculation has become a key date in my diary. The Ceremony marks the start of the exciting journey that these promising young people are about to embark upon. A journey that will offer many challenges and take them out of their comfort zone.
"A journey that will require hard work and application but ultimately a journey that should result in a rewarding career in the aerospace sector (I hope many will choose the Royal Air Force of course) or other chosen career paths."