November 8, 2019 4.48 pm
This story is over 31 months old
The King review: Far from perfect, but not a bad film
Certainly not the best Shakespeare adaptation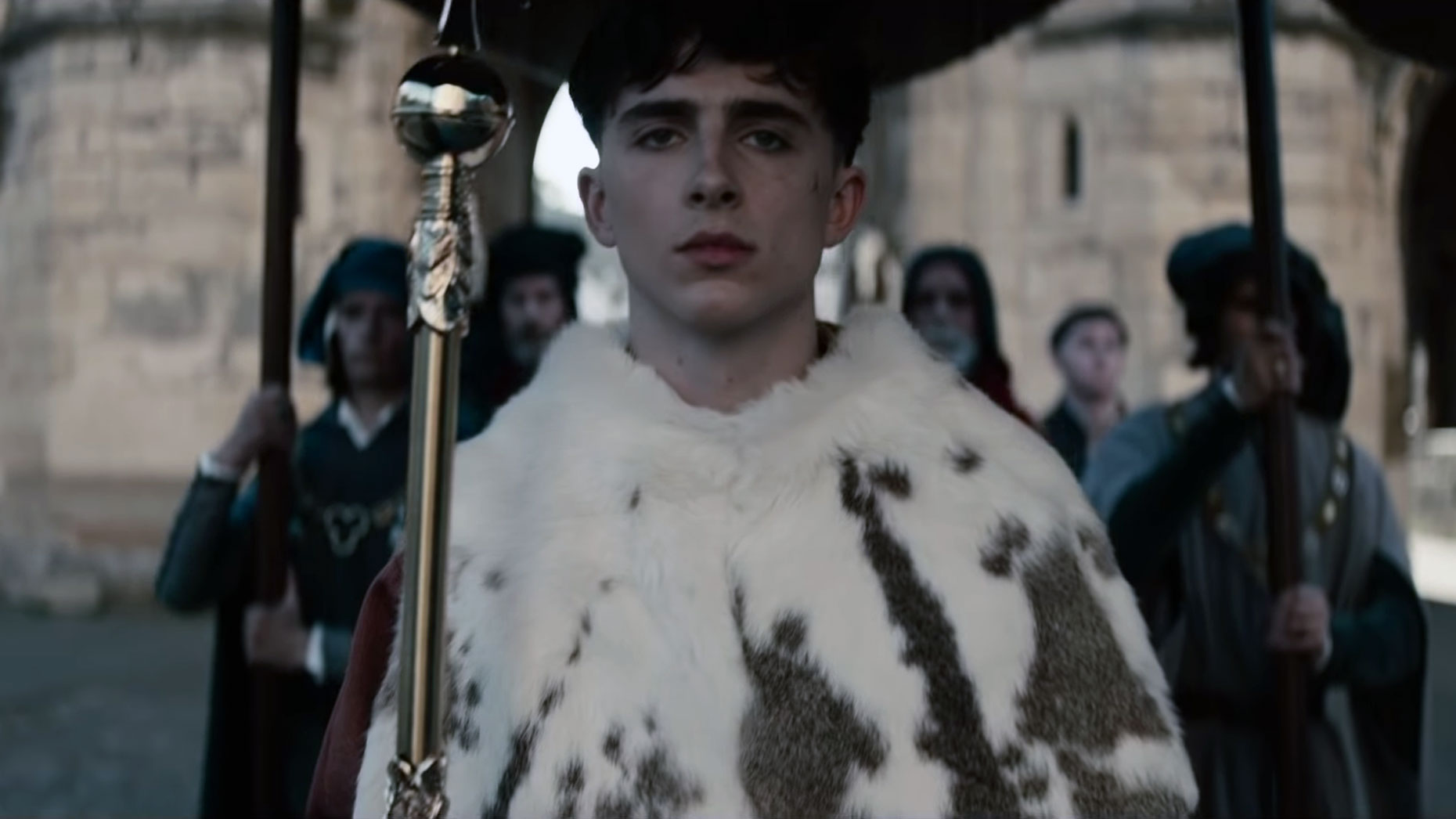 You've probably already read about Lincoln's one minute of fame in the Netflix blockbuster The King, but what about the film itself? James Buxton gives his verdict.
Above all, The King is a competent, thoroughly enjoyable coming-of-age historical tale, focusing on the evolution of the English King Henry V, from his sordid origins as the rebellious Prince Hal to his finest hour at the Battle of Agincourt.
The film attempts to walk a fine line, purporting itself as an adaptation of both Shakespeare's Henriad and the true events upon which the play was based in equal parts.
In reality, The King leans far more towards the former in terms of story, yet does away with the Shakespearean dialect in favour of an odd medley of modern and classical language.
Ultimately, the film falls short on either side of the coin, being too outlandish to stand as a straight historical biopic, yet simultaneously is entirely too straight-laced and gritty to exist as a direct adaptation of Shakespeare à la Kenneth Branagh's Henry V.
Despite its immediate shortcomings, the film holds up exceptionally well as a piece of entertainment. Timothée Chalamet plays the titular King Henry V, and despite the film's tendency to match him against a rotating door of scene-stealing talent, he captures the nuances of his character flawlessly.
His ability to jump from the debauched Prince Hal to the fearless warrior king of old without even a hint of contrivance is noteworthy of itself, and despite a few accent quibbles, his delivery of certain lines lifted directly from the source material are borderline iconic.
His rapport with Ben Mendelsohn's Henry IV, or lack thereof, is the driving force that carries the first third of the film, and it's entirely due to the talent of the two actors that this succeeds.
The costume and set design is next to flawless. Aside from a few style inconsistencies, namely Robert Pattinson's Game of Thrones-esque fantasy armour, every scene excellently depicts the early 15th Century in every aspect. Peasant costumes are rough and bland, and the food looks anything but appetising throughout.
The climax of the film, set at the Battle of Agincourt, is a particular highlight, choosing to portray Henry's legendary victory as the gory, muddy hell that it most certainly was, doing away with Shakespeare's romanticism entirely.
The King is far from perfect, but is by no means a bad film. The acting is faultless throughout, and despite a slow start the political intrigue and raw depiction of medieval war remains engaging to the final scene.
It's certainly not the best Shakespeare adaptation, but you'd be hard pressed to find a film of its ilk from the last few years that comes close to matching up.