November 22, 2019 4.13 pm
This story is over 25 months old
Hidden gem: Lincoln board game cafe proves a hit in its first year
Find out more about some of the quirky games available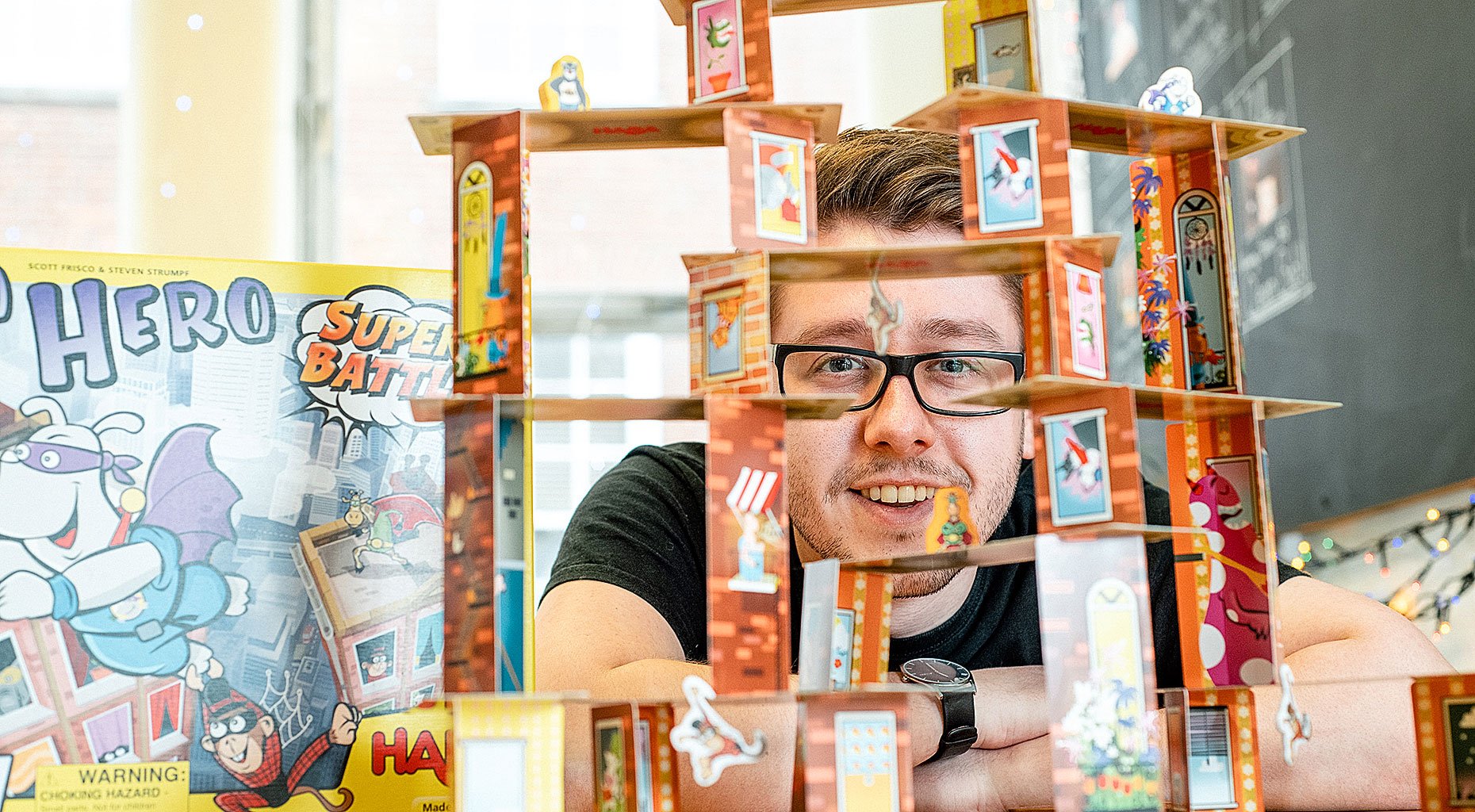 A board game cafe offering over 300 titles for people to play has become something of a hidden gem after celebrating a successful first year in business in Lincoln.
Red Panda Gaming Café, which is opposite Fever & Boutique and above Tesco Express, may not be instantly noticed when people walk down Lincoln's High Street.
Once inside there is a welcoming space for people to socialise and enjoy playing board games, ranging from classics including Monopoly and Scrabble to new wave games such as Ticket to Ride and Catan.
Owner Alex Kirk-Bellamy invited The Lincolnite to come and see his hidden gem, setting up a selection of six quirky games, which people may not have heard of before.
The 26-year-old said: "The first year has gone really well. We are starting to build up a real community and getting plenty of regulars, but also seeing new faces as well, which is always nice, and it's becoming more and more established."
Although modern technology and video games can dominate, Alex said "if anything, board games are increasing in popularity and people are becoming more aware of the social element of it."
Alex, who likes to wind down in his spare time with video games and sport, added that he would like to move to a bigger premises in the future so he can offer more food and drink and an expanded service.
Six quirky games to try
After starting with around 100 games and tripling to over 300, Alex tries to add to the collection monthly, including a mixture of table-top and card games. Here's a selection of six quirky games to try, which you may not have heard of:
Galaxy Trucker
This is Alex's personal favourite, which he describes as "not a super heavy game that's quite fun and relaxed".
Players build their own spaceship with various different tiles and go into space to conquer challenges, such as meteor strikes and space pirates.
Ice Cool
A dexterity based game where people flick penguins around a school trying to get fish. It is a game for 2-4 players, where one person takes on the role of hall monitor and tries to catch the penguins.
GKR Heavy Hitters
Giant killer advertising robots are fighting in a big city. It is an idyllic art style game, which Alex said is fairly simple to pick up. It's dice based and also uses cards and is for 2-4 players.
Rhino Hero Super Battle
Alex said this game is essentially like a reverse Jenga. It's a card stacking game where players need to keep their hero as close to the top as possible.
Ticket to Ride
This is a gateway game based on collecting tickets and cards to build up train routes to get the most points.
Dixit
An abstract game in which the storyteller tells a story about one of their cards. Players try and match the story with their story cards to get points.
Prices and opening times
Red Panda Gaming Café offers a table rental service, priced at £5 an hour for a maximum of six people and £2.50 for 30 minutes.
It is £3 an hour for two people and other prices, including private hire, are available. To book pop in, visit the cafe's website or social media pages or call 07450 977 119.
Red Panda Gaming Café is open Tuesday-Friday 3pm-11pm, Saturday 11am-11pm and Sunday 11am-9pm, but it is closed on Monday. It also offers some snacks, cake and sweets, along with soft and hot drinks, and people can bring in their own alcohol.
It also holds monthly casual and competitive events, where people can win a spot on the Event Champions wall, a bespoke Red Panda trophy and a gift card.
---
More Lincoln Hidden Gems:
---
---
---
---