Lincoln road closures ahead of tonight's Light Up a Life torchlight procession
A number of road closures will also be in place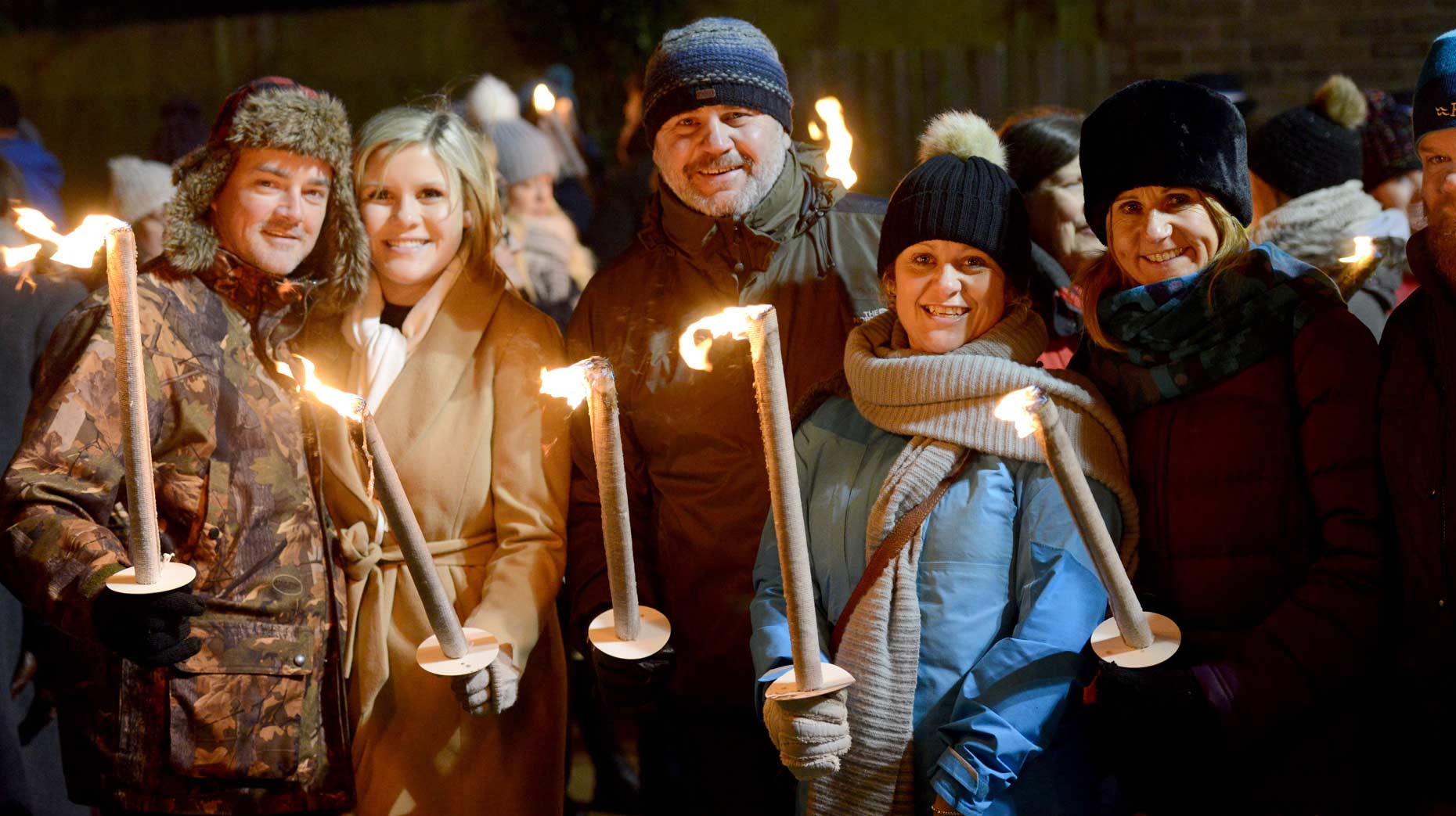 Hundreds of families will come together to remember and celebrate the lives of those they love as part of the annual St Barnabas Hospice Light Up a Life celebration on Tuesday.
Lincoln's Light Up a Life event begins at 6pm at Our Lady of Lincoln Church followed by the Torchlight Procession from Clayton's Sports Ground on Lee Road in Lincoln. People will arrive at 7pm ready for the procession itself, which starts at 7.30pm.
The event is free to attend, but people have been asked to register attendance here.
The procession begins at the sports ground before following the pipe band for a moment's reflection outside the Hospice and on to the Lincoln Hotel.
Traditionally, the procession would end at the Cathedral, but due to ongoing works happening there the Lincoln Hotel has given the Tree of Life a new home.
People can dedicate a light in remembrance of someone special in the charity's trees of life across Lincolnshire.
The Tree of Life will be illuminated once the procession reaches the hotel. Messages of Love allow the public to write a personal message of love that can be placed around the Tree of Life. These will be available on the night either at the sports ground or after the service at the hotel.
Flaming torches are available for over 16s at £5 each and battery lanterns will also be available priced at £3.50 each at the sports ground from 7pm.
Road closures and traffic restrictions
To ensure the safety of all those involved, several road closures and no waiting/no loading at any time orders will be in place from 7pm-9pm. They are as follows:
Lee Road (Mainwaring Road to Nettleham Road)
Nettleham Road (Lee Road to Church Lane)
Church Lane (Nettleham Road to Bailgate)
Bailgate (Church Lane to Eastgate)
Eastgate (Bailgate to Pottergate)
There is an additional road closure and no waiting/no loading at any time order in place on Nettleham Road (Church Lane to Priory Gate).
Roads will re-open on a rolling basis, as soon as it is safe to do so.
Lincoln Christ's Hospital School have offered the use of their car park, which will open to use for Torchlight Procession attendees from 5.30pm until 10pm.
Louise Cotton, Events Fundraiser at St Barnabas Hospice, said: "We look forward to welcoming all those attending our Torchlight Procession and would like to apologise for any inconvenience caused regarding road closures. The Torchlight Procession means so much to so many people, so we are grateful to the public for their patience with us.
"We will endeavour to keep all closures to a minimum and re-open each road as soon as it is safe to do so."
Lincoln Cathedral will officially light up for the first time to highlight the charity torchlight procession. Blue and yellow, which represent St Barnabas Hospice, will envelop Lincoln Cathedral to mark the event.