November 4, 2019 3.02 pm
This story is over 31 months old
Lincoln's one minute of fame in Netflix blockbuster The King
Blink and you might miss it!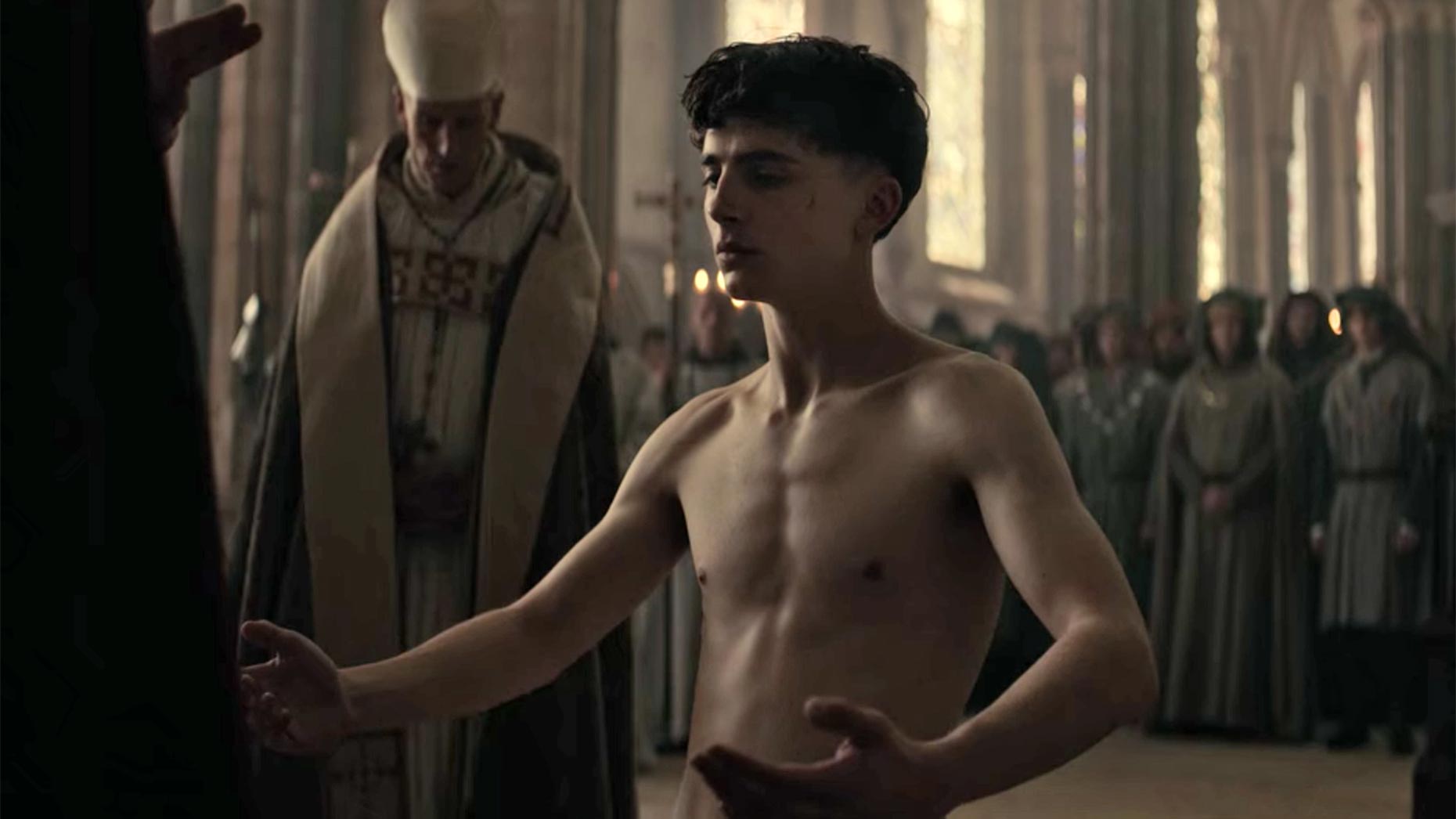 Blink and you will miss the wonderful Lincoln Cathedral, which briefly stars in the new Netflix original film The King.
The historic quarter of Lincoln was transformed into a film set in June last year ready for Henry V's coronation.
Despite days of filming in such a beautiful location, Lincoln only appears in the film for about a minute in total.
As well as in the coronation, the Cathedral also make a brief appearance when Henry V negotiates with King Charles VI of France.
Timothée Chalamet plays Prince Hal, a wild young price who would later become the legendary monarch King Henry V.
The King follows the young prince from his early days through to his coronation and then later when he invaded France after negotiations failed.
It also gives people a chance to have a look as Joel Edgerton as Hal's friend Sir John Falstaff, a fictional character from William Shakespeare's plays of the same era.
The synopsis for the drama, lasting 2 hours and 20 minutes, reads: "Wayward Prince Hal must turn from carouser to warrior king as he faces hostilities from inside and outside the castle walls in the battle for England."
The film already has a strong 7.4/10 rating on IMDB from over 14,000 viewers.
Henry V (Timothée Chalamet) was crowned in 1413 at Westminster Abbey, but Lincoln Cathedral was used as a double for the Abbey. The cathedral was also used as a double for Westminster Abbey for the 2006 blockbuster Da Vinci Code.
Here are some of our behind the scenes videos from June 2018, when filming crews were in Lincoln.
Robert Pattinson, famous for his role as Edward Cullen in the Twilight films, plays the Dauphin of France.
Henry V's love interest Catherine of Valois is played by Lily Rose-Depp, while Ben Mendelsohn and Sean Harris play King Henry IV and soldier Michael Williams respectively.
Lily-Rose Depp and Timothée Chalamet started dating in September 2018 after they filmed scenes together in June/July 2018.
Besides Lincoln, The King also filmed a lot of scenes in Hungary.
The King is now available to stream on Netflix. Here is the trailer: