November 15, 2019 2.05 pm
This story is over 30 months old
Local Democracy Weekly: Is China Lincolnshire's business saviour in the face of uncertain future?
Council and business leaders are hoping to bring investment to the area.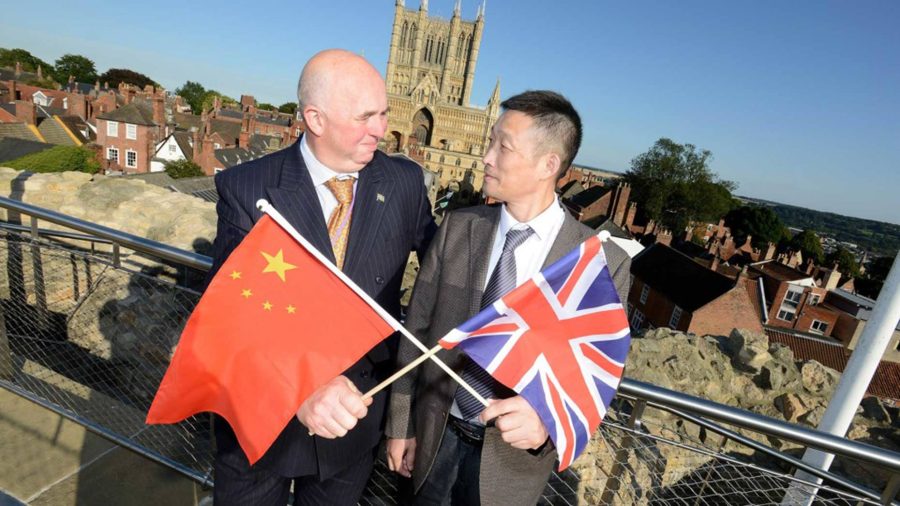 As this week began, China took its place on the stage of Greater Lincolnshire in more ways than one.
While business leaders from across the East Midlands, including the county's economic chief Councillor Colin Davie, prepared to fly to Hunan province in China, a company nearly 900 miles north of their destination was announcing its intentions to take over British Steel.
The £70 million move by Jingye Group will save around 4,500 jobs in Scunthorpe as well as another 20,000 jobs in the supply chain.
Councillor Davie is hoping his sojourn in China will promote the opportunities the county has to offer investors and businesses, including some of its new Enterprise Zones.
Leaders have also announced a five-year plan to promote the partnership.
Lincolnshire and the East Midlands are not the only ones dipping their toes in the Chinese trade revolution, others in Scotland and Ireland are also trying to woo new trade.
It's not only China either, Councillor Davie confirmed he has been sending trade delegations to Florida, while others have been targeting major cities such as Philadelphia.
It's not without its critics, however, as some have been accused of wasting tax payers' cash on flights, or mistiming their delegations with the situation in Hong Kong.
Following the EU Referendum, Brexit has been blamed for a number of businesses packing up shop and either closing – including Honda, Dyson, Ford, Barclays and HSBC.
This week Elon Musk confirmed Brexit had played some influence in his plans to put a Tesla Gigafactory on the outskirts of Berlin.
As delays go on, it's also causing concerns among non-EU countries. Today (Friday), the BBC reported that 15 countries have been setting out their concerns and calling for compensation at a World Trade Organisation meeting in Geneva, with concerns over how the constant pushback of products is affecting the export of beef, lamb and other farm produce.
There is always debate and dispute about negative stories on Brexit and its impact on business, but it's well-known that the UK faces some tough trade negotiations going forward after we leave the EU, and though some countries have announced their interest in working with us already, it will be better to have some firm foundations in as we move forward. – DANIEL JAINES