November 15, 2019 2.07 pm
This story is over 31 months old
Local Democracy Weekly: More questions than answers as Lincolnshire drowns
"I've never seen anything like it in all my life"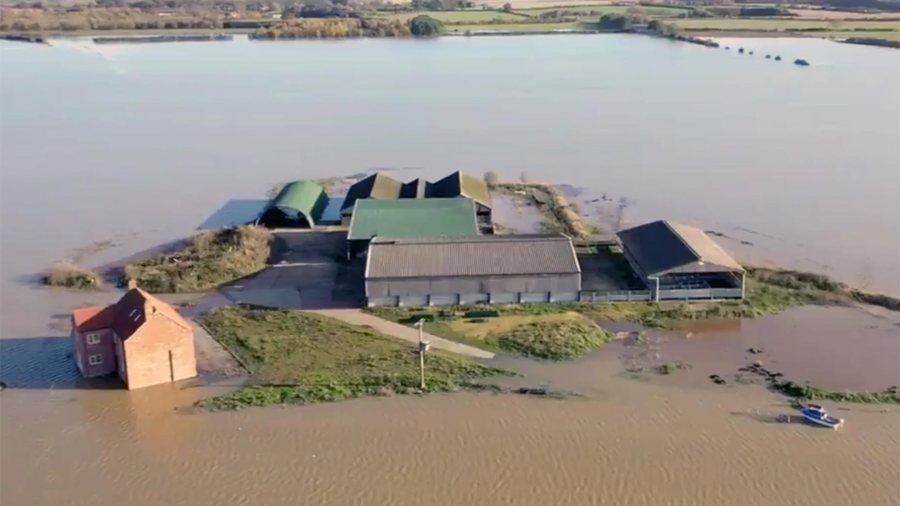 As roads turned into rivers, farmers were cut adrift and lightning blew up bungalow roofs, Lincolnshire's political leaders had no choice but to take notice of how the changing climate was devastating the region.
"I've never seen anything like it in all my life," admitted the county council's economy chief as water filled the streets surrounding Lincoln's Brayford.
This was mild by comparison to what was to come five-miles east of the city where 1,500 acres of farmland was left six-feet under water in some places.
If ever the county's leaders and government needed a reckoning with the changing climate, then November has served them up enough food for thought.
---
SUBSCRIBE TO LOCAL DEMOCRACY WEEKLY, our exclusive email newsletter with highlights from coverage every week, as well as insights and analysis from our local democracy reporters.
---
And that's what Colin Davie, senior councillor for economy and place at Lincolnshire County Council, conceded on one of the worst days for heavy rainfall.
"It's quite clear to me that we're are getting a lot more of these intense rainfall events," he said.
"That means that systems that were built many years ago with less housing and less pressure, now that we've built up so much we're putting a lot more pressure on the water system."
As the Brayford's water levels reached a high point, Councillor Davie said the authority needed to look closely at how it could make housing "more flood resilient" in the future.
It sounds easier said than done and, at the moment, council officials have their hands full with flood events around the county.
The county council, which is the lead flood authority in the region, plans strategies and investigates flooding devastation, such as that which hit the east of Lincoln earlier this week.
Councillor Davie told Local Democracy Weekly that the heavy rainfall this past week had left the council with a "huge batch" of investigations to carry out.
He said it was the council's "duty to tell people" why their communities were flooded and what the resolution is.
But, it isn't the first time that the county council has been warned of the need to defend itself against the changing scope of extreme weather events.
An independent investigation into the devastation in Wainfleet last June is expected in the New Year.
Almost 600 homes were evacuated when the River Steeping in the town burst its banks following unexpected rainfall.
The floods hit the town's residents hard and some called for action to make sure they never have to deal with such an event again.
Regional political leaders and whoever makes up the next government need to get a grip with what is needed to protect Lincolnshire from extreme weather in the future. But, for now, communities need answers.
SUBSCRIBE TO LOCAL DEMOCRACY WEEKLY, our exclusive email newsletter with highlights from our coverage every week and insights and analysis from our local democracy reporters.