November 15, 2019 11.22 am
This story is over 29 months old
Seven candidates hoping to be Lincoln's next MP
Seven people have put their names forward for the role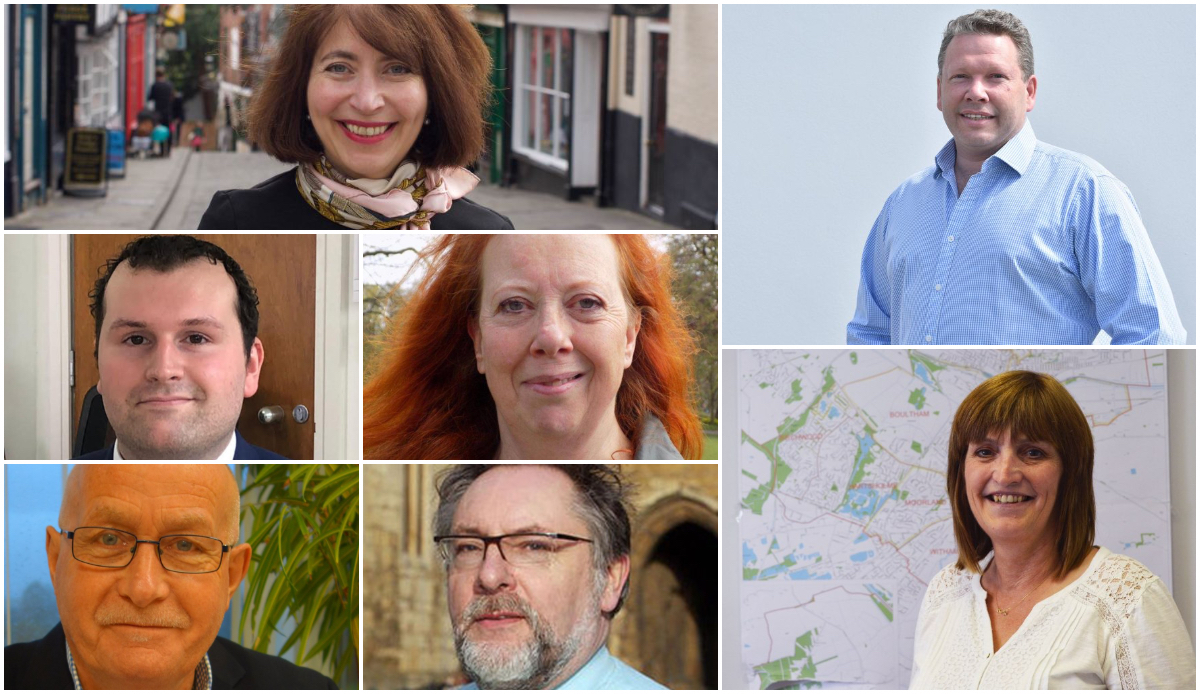 It's officially time to meet the candidates hoping for your vote to represent the city as its next Lincoln MP, after the deadline for submissions passed.
Seven people have put their names forward for the General Election on December 12 and they will be battling it out over the next month.
The Lincoln seat has been held by Karen Lee for Labour since 2017 after she beat the Conservative candidate Karl McCartney by 1,538 votes.
All candidates will be invited to go head to head in a special election hustings hosted by The Lincolnite and BBC Radio Lincolnshire on December 9.
You can apply to be in the audience and put your questions to the MP hopefuls at The Lawn by filling in the form here.
Here's who will be on the ballot paper in Lincoln:
---
Labour — Karen Lee
Karen Lee is the city's most recent MP for Lincoln after defeating the sitting Conservative candidate Karl McCartney in the 2017 snap election called by Theresa May. She received 23,333 votes.
She served as Labour's Shadow Minister for Fire and Rescue Services and has lived in Lincoln for all of her life, where she worked as a nurse for 14 years and also served as a city councillor and mayor.
See our interview with Karen Lee here when she launched her election campaign.
---
Conservatives — Karl McCartney
Karl McCartney served as Lincoln's MP for seven years from 2010 (twice elected in 2010 and 2015) until he was defeated by Karen Lee in 2017. He received 21,795 votes.
He is a keen rugby fan and worked in London for much of his early life. Karl is also a prominent Brexiteer.
See our interview with Karl McCartney and Robert Jenrick here.
---
Liberal Democrats — Caroline Kenyon
Caroline Kenyon studied law, went on to become a business woman in Lincolnshire and now hopes to become an MP by promising to stop Brexit on behalf of the Liberal Democrats.
She also ran for the role in the 2017 election and received 1,284 votes.
Read Caroline's latest column for The Lincolnite, where she wrote that the upcoming election is about more than Brexit.
---
Liberal Party — Charles Shaw
Charles Shaw had been a Liberal Democrat for the last 40 years but decided to join the Liberal Party because of his former party's stance on Brexit (scrapping Article 50 and remaining in the EU).
He is also keen on making Lincoln a unitary authority.
---
Brexit Party — Reece Wilkes
Reece Wilkes also studied law and is a county court advocate. He campaigned for Help for Heroes and the RSPCA to raise awareness of animal cruelty.
He is a University of Lincoln graduate.
---
Green Party — Sally Horscroft
Sally Horscroft is a longstanding member of the Green Party and is passionate about tackling climate change.
She advocates for a second referendum.
---
Independent — Rob Bradley
Rob Bradley is the current chairman of Lincoln United and former chairman of Lincoln City.
He is hoping to be elected as an independent MP and stands for "sensible open governance for people free from the inadequacies of the current political system."
---