November 4, 2019 5.17 pm
This story is over 31 months old
Sparklers recalled after 'explosion' burns Lincoln dad's hands
"I have never been in so much pain before in my life"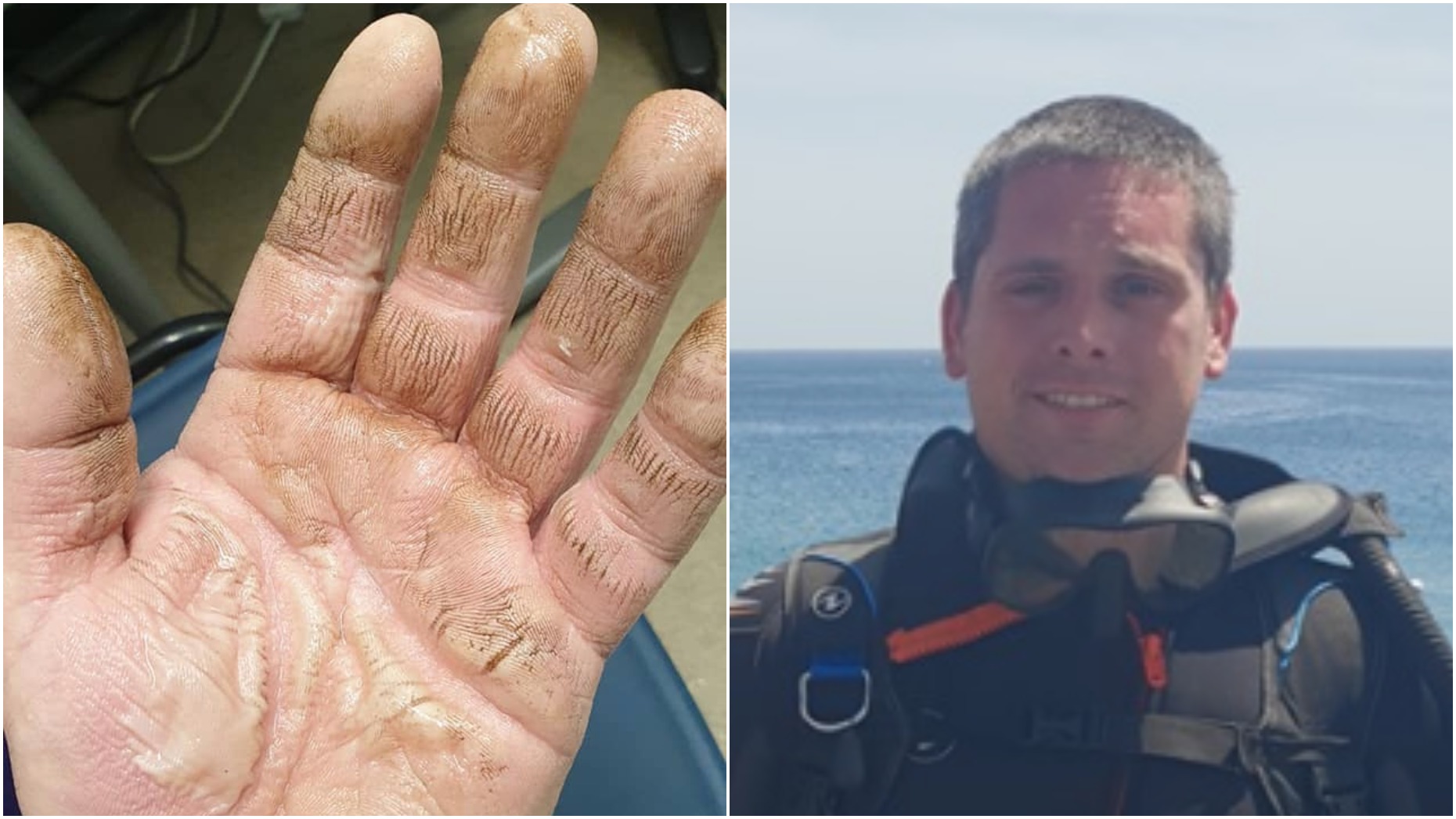 A Lincoln dad was in agony when a sparkler exploded in his hands, causing third-degree burns.
The shop which sold him the product in Lincoln has now recalled the item and taken it off its shelves.
Myles Charles, 29, wanted to round off a good night of watching a firework show by lighting up a sparkler at home with his children.
Luckily his kids were still putting on their shoes to go outside when the sparkler exploded and burned off much of the skin on his hands.
The sparkler was giving off so much heat that it burned straight through the tarmac when he dropped it, Myles claimed.
He said: "I have never been in so much pain before in my life. I've cut off parts of my finger before but it was nothing like that.
"If you blinked you would have missed it, I think the sparkler probably went up far quicker than petrol would.
"I did not feel anything for the first 30 seconds or so but suddenly I was in absolute agony and could not take my hands out of cold water.
"The only good thing is that my children were not there at the time. I have some strong hands and it caused a lot of damage, I could not imagine what would happen to them."
Doctors told the self-employed gas engineer and plumber that he cannot work for the next two to three weeks at a minimum.
Myles wants to warn people not to use Turbo Sparklers, which he bought from the JTF Home and Garden store in Lincoln.
A spokesperson for JTF said: "We are aware of a small number of incidents regarding Turbo Sparklers, which are widely available across the market.
"We have taken the precautionary steps and issued a product recall directly to our customers, as we are able to identify all who have purchased, whilst we investigate."
The same turbo sparkers are still listed as "available in selected stores" on the JTF website without any product warning.
United Lincolnshire Hospital Trust (ULHT) said on November 4 that they were not aware of any sparkler incidents.
Update: ULHT told The Lincolnite the hospital saw "a number of burn injuries from sparklers over the weekend."