December 11, 2019 4.32 pm
This story is over 47 months old
High Street debate boils over for Lincoln candidates ahead of polling day
The audience clashed with the candidates on Brexit and the climate crisis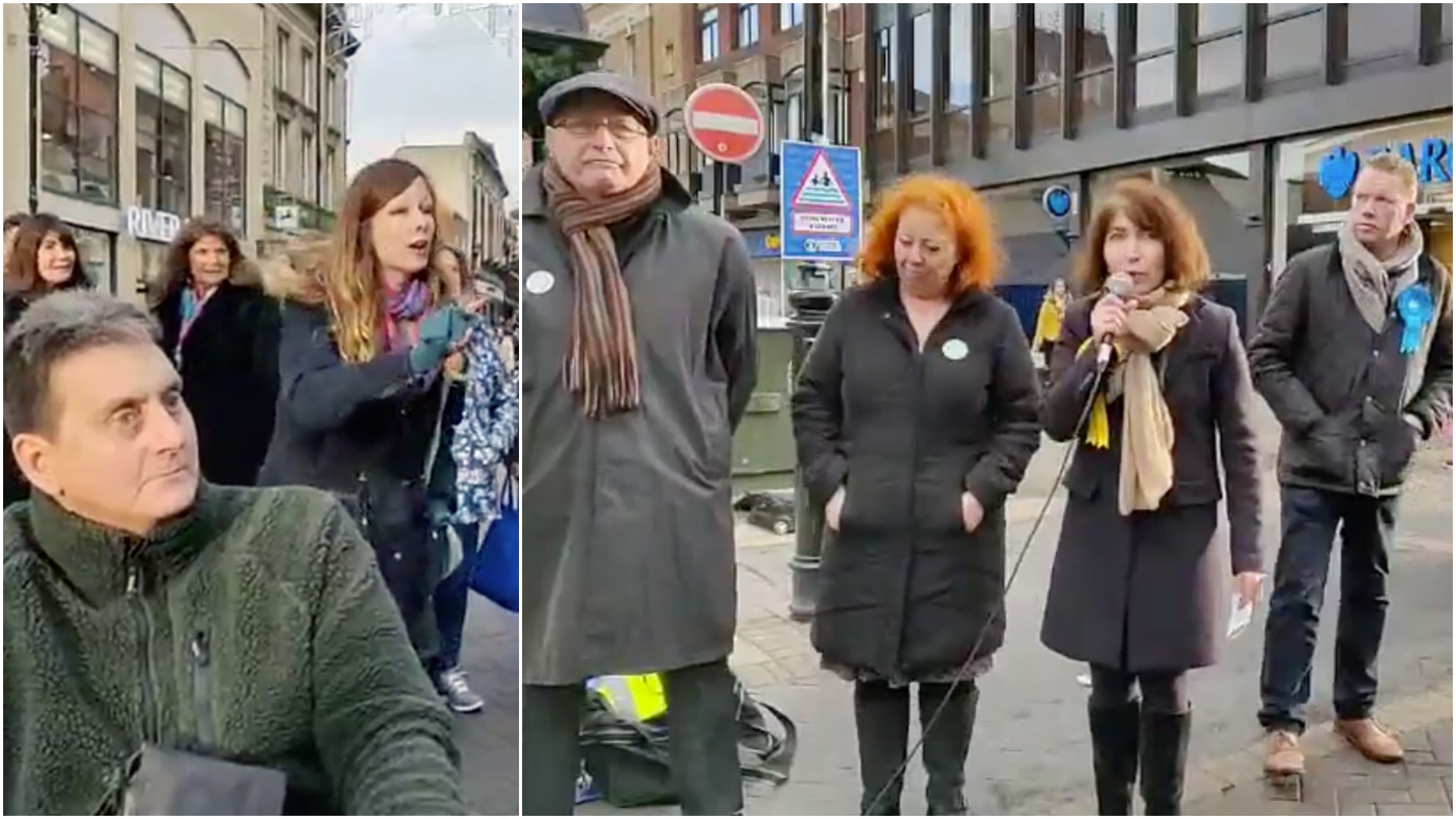 Brexit and the climate crisis triggered angry reactions from the crowd on Lincoln High Street ahead of polling day.
Four of the six candidates spoke, with the Liberal Party candidate turning up late, the Brexit Party candidate standing down and the Labour candidate nowhere to be seen.
The polling stations are open from 7am to 10pm on December 12, but you do not need your poll card to be able to cast your vote.
Rob Bradley, Independent, spoke first at the election hustings and said that he is "appalled" by the Brexit debate and said the government is not "fit for purpose."
Sally Horscroft, Green, then said she cared "deeply" about the environment and people but said she is "angry" about the rise in poverty.
Caroline Kenyon, Liberal Democrats, was next up on the soapbox and said her party believes that the UK should be at the heart of the European Union.
Karl McCartney, Conservative, said he wanted to be more positive than the other candidates and highlighted the work he did as MP for Lincoln from 2010 to 2017.
The candidates then spoke to a growing crowd on the street who had the opportunity to raise questions and challenge the politicians.
Sara Pickering was watching the debate closely and gave a passionate speech, claiming that society was undemocratic for failing to deliver Brexit.
After the debate, she told The Lincolnite that she was disappointed that the Brexit Party candidate Reece Wilkes had pulled out of the race.
"I'm going to spoil my ballot because none of the candidates represent me so I will write traitors on the paper and send it off to be counted," the 33-year-old said.
Casey Casement, 49, also watched the hustings and said that he was worried about the lack of open debate in the run-up to the election.
He said: "It got a bit heated at times. The one thing I don't like about Facebook and this debate is that if you have a different opinion then you are labelled as 'stupid' or something like that.
"Still today just one day before the polls open I do not know who I am going to vote for, but I definitely will not be going to vote for Labour."
It's the final day of campaigning today before the General Election on December 12. All candidates except Labour's Karen Lee and Liberal candidate Charles Shaw are speaking on Lincoln High Street.

Posted by The Lincolnite on Wednesday, 11 December 2019
Richard Dale from Dale & Co Solicitors organised the debate and was happy with how heated the debate started to get because he thinks it means "people care."
He said: "I like it when it gets heated because people are upset and this is an opportunity for them to express it publically and then they can feel better.
"We had a great crowd which just kept growing. I love the heckling and the candidates did not mind that either because people want to say these things."