December 9, 2019 9.33 am
This story is over 47 months old
Rugby Report: Lincoln's Spanish prop makes last appearance in home defeat
Lincoln's Colts progressed in the Under 18 National Cup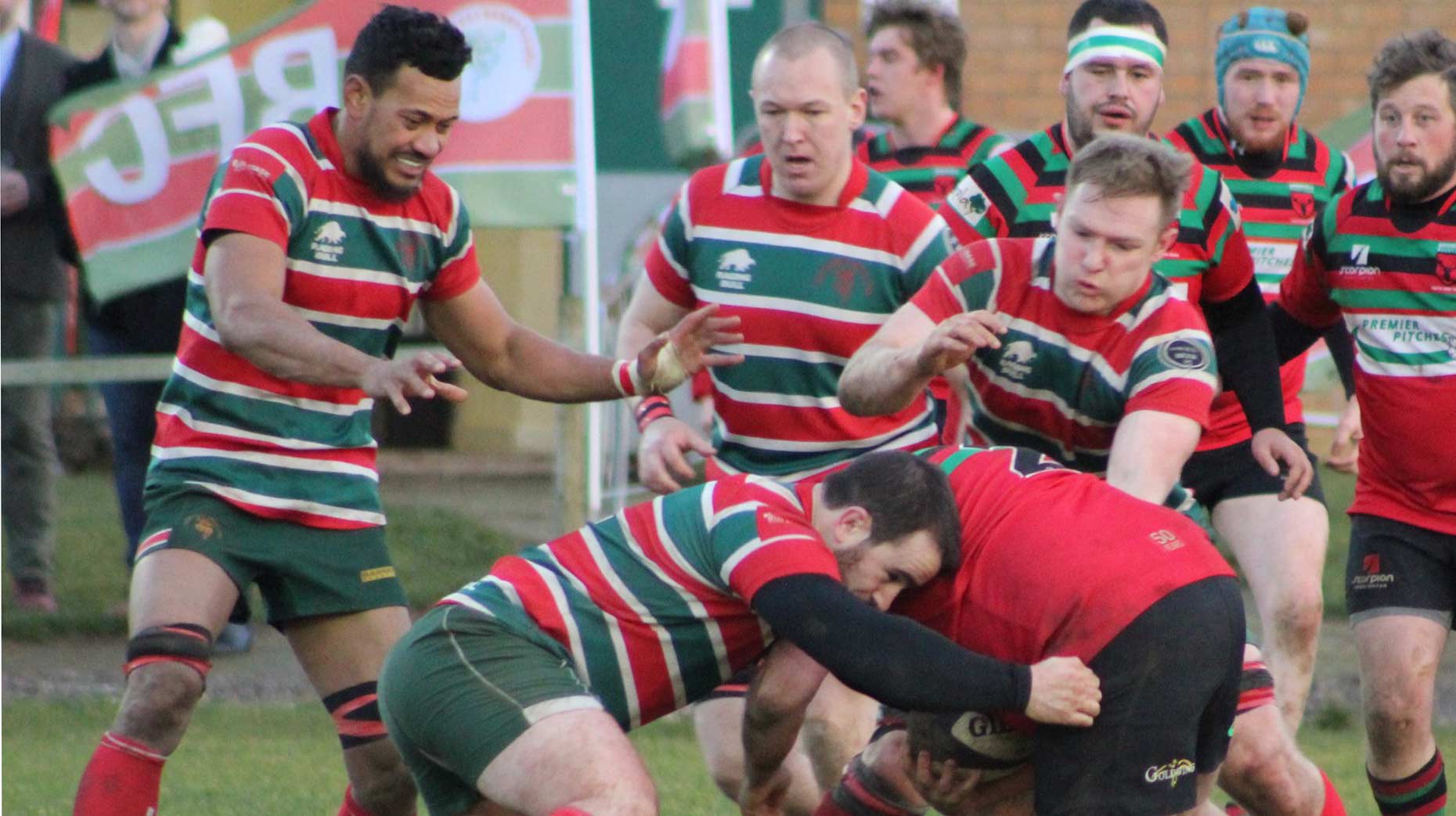 Lincoln's Spanish prop Jon Aboitiz bid farewell to the club after the 34-10 home defeat against title-chasing Dronfield despite his side dominating large spells of the first half.
The forward has been a key figure in the first team over the last season and a half and his presence will be missed when he moves back to Spain.
Lincoln spent the majority of the first half inside the opposition's 22, with Dan Hill, Sam Cowles, Richie Dixon, Grant Cowe, Ollie Halligan and Aboitiz all tackled just short of the try line.
Cowe also saw a try disallowed for a knock-on as Lincoln's pressure continued not to amount to any first-half tries, which ultimately proved costly.
Lincoln's Richie Dixon and Dronfield's Joe Farrell both kicked penalties as the first half ended 3-3.
Lincoln took the lead within six minutes of the restart after a good forward drive gave them good field position.
Dixon offloaded the ball to Wilson, who ran a great line and powered through the defence to score a try. Dixon successfully slotted over the conversion.
Dronfield grew in confidence and snatched any possible points away from Lincoln with five unanswered tries in the second half.
Reika Mahmid crossed for two tries for the visitors, with Paul Joyce, Jack Longden and Alistair Hills each scoring one. Farrell kicked two conversions and Jake Steade added one.
After his final appearance for the club Aboitiz said: "It has been a pleasure being part of this club. I will miss the lads and want to say a big thank you to everyone."
Sam Moate and Luke Brodrick crossed for two tries apiece as Lincoln's 3rd XV claimed an emphatic 59-5 win at Sleaford's second team.
John Walsh, Ben Jones, Chris Smith, Paul Swaby and Alex Brodrick each scored one try, with the latter adding one conversion. Luke Brodrick successfully kicked six conversions.
Sleaford's try was scored by James Hough.
Lincoln Colts (Reds) progressed through to the third round of the Under-18 National Cup after a 50-0 victory over Sleaford on Sunday.
Ollie Keen, Ben Crowe and Ben Manderfield crossed for two tries apiece, while Luke Wells and Ciaran Wolverson each scored one.
William Dark kicked five conversions as Lincoln secured a third round tie against Nottingham Corsairs, which will be played on January 19.
Lincoln Colts (Greens) lost 55-14 at Kesteven.
Lincoln's Under-15s beat Derby 30-10 with Joe Thompson and Flynn Smith scoring two tries apiece. Toby Russon and Harry Stroud each scored one try.
Lincoln Touch players Harry Stroud, John Winterbourne, Flynn Smith, Joe Thompson and Polly Swann have all been included in the England high performance squad for next year, which will begin training in January. Lincoln Touch also return to tournament action on January 5.
Other Results
In National Two (North), James Dyson crossed for two tries as Scunthorpe lost 62-24 at home against Otley.
Grant Elliott and Will Scammell also scored tries for Scunthorpe, with Will Robinson kicking two conversions.
Tom Stephens grabbed four tries as Market Rasen & Louth claimed an emphatic 68-31 home victory against Ashbourne in Midlands Two East (North).
Jake McKay and Matt Ashton both crossed for two tries for the hosts, with Ben Youngs, Jake Medd, Josh White and Jake Pryer each scoring one. Connor Janney kicked four conversions.
Bourne moved up into joint second in Midlands Three East (South) after a 36-11 win at St Neots.
Josh Lynch and Jamie Colangelo grabbed two tries apiece for Bourne, with man-of-the-match Jake Appleby and Chris Warnes each scoring one. Sam Evison kicked three conversions.
Stamford, who are level on points with Bourne, suffered a 20-5 defeat at sixth-placed Spalding.
Ryan Chapel, Harry Cole and Ed Booth scored the tries to secure a fourth successive league victory for Spalding. Conal Mason kicked one conversion and a penalty for the hosts.
Stamford's try was scored by Sam Hillary.
In Midlands Three East (North), James Goodrich scored two tries as Kesteven won 40-3 at Buxton.
Dan Turner, Will Wood, Will Pert and Aaron Whittaker also scored tries for the visitors, with the latter adding four conversions. Ollie Lowe kicked one conversion.
Grimsby lost 47-6 at Southwell with their points come via two Brad Treacher penalties.
Boston remain unbeaten at the top of Midlands Four East (North) after a 32-0 home win over Skegness.
Paul Beard, Sam Johnson, Jaron Cowern, Josh Cook and Peter Manning scored Boston's tries, with Matt Bray adding two conversions and a penalty.
Curtis Key grabbed a hat-trick of tries as Sleaford won 55-3 at Amber Valley.
Dan Mackie crossed for two tries and also added three conversions. Dave Davis, Jack Osbourne, Paddy Hobson and Dave Titmus also scored tries for the visitors, with Wayne Harley kicking two conversions.
North Hykeham suffered frustration on the road after a 52-12 defeat at East Retford.
Blayne Ford and Rob Booth scored Hykeham's tries, with the latter adding one conversion.
Cleethorpes were awarded a home walkover against Nottinghamians. Meden Vale were awarded a home walkover against Gainsborough.
Gainsborough's 2nd XV had a positive weekend after a 34-30 victory at Scunthorpe's fourth team.
Daniel Dawson crossed for two tries, with Daniel Chadwick, Ben Watson and Brad Beresford each scoring one. Tudor Roberts kicked three conversions and one penalty.
In the Women's NC 2 North (East), Steph Ellis crossed for two tries as Scunthorpe Ladies beat Kesteven 17-10.
Trisa Roberts also scored a try for the hosts, with Mel Wright-Mahoney adding one conversion. Emma Austen crossed for two tries for Kesteven.
Kirsty Hewitt's try helped Boston Ladies to a narrow 11-10 win at Sleaford. Boston's other points came via two penalties from Hannah Booth.
Ellen Taylor and Becca Grice both scored tries for Sleaford.