The Big 10 Questions: Caroline Kenyon, Liberal Democrat
Meet Liberal Democrat candidate Caroline Kenyon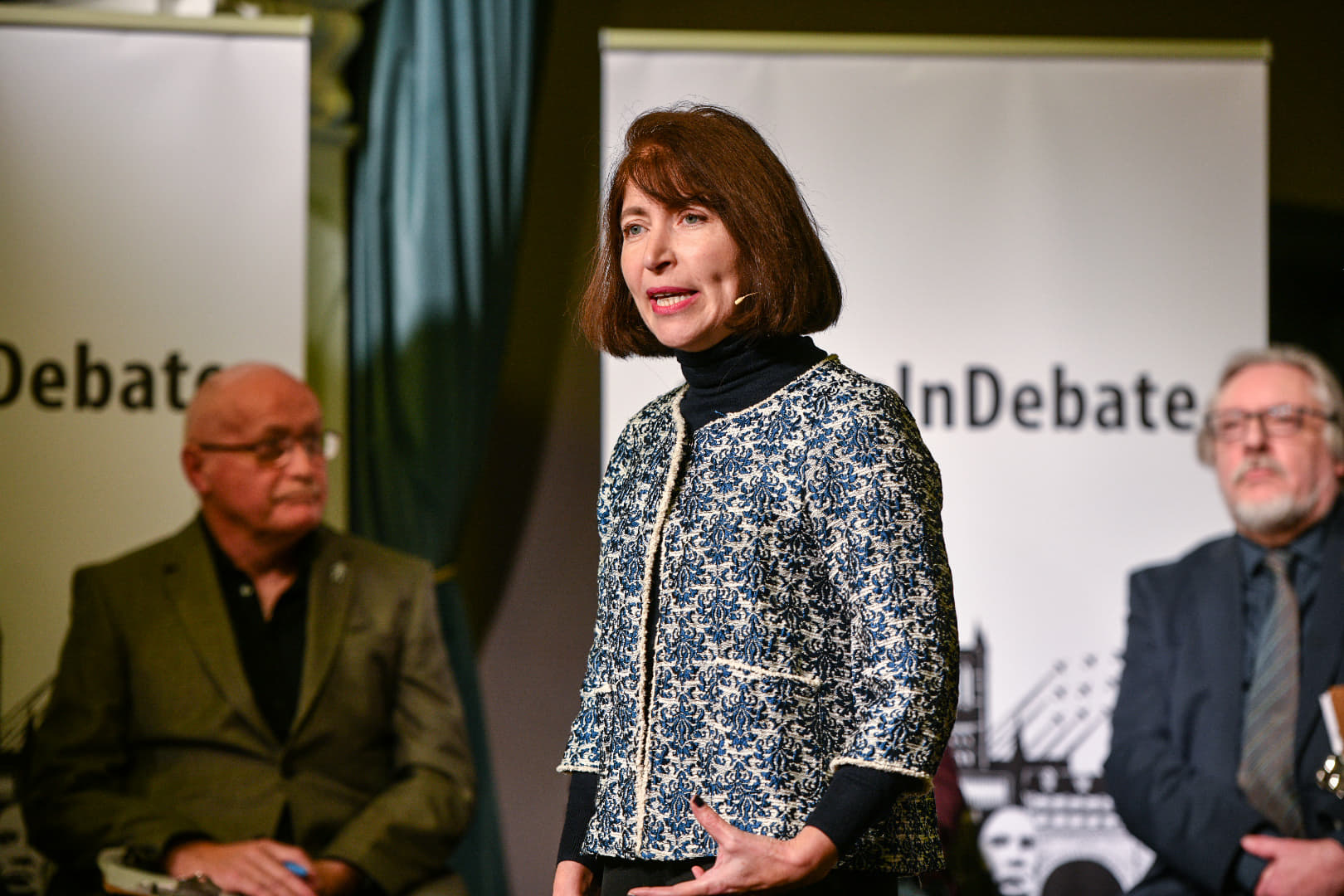 Polls open for the 2019 General Election on Thursday, December 12, and the people of Lincoln will have the responsibility of deciding what's expected to be one of the closest results in the country.
To help you decide which candidate is most closely aligned with you and your views, we have asked those standing the same 10 questions, covering subjects which have been at the forefront of campaigns.
Here are the answers from Liberal Democrats candidate Caroline Kenyon:
1. How do we end the Brexit deadlock?
A People's Vote has always been our first choice. To allow the people of the United Kingdom to decide if they like the destination offered by the Withdrawal Agreement or if they actually prefer to Remain.
2. What's the biggest issue facing people in Lincoln right now, and what will you do to fix it?
The pressures on the NHS affect us all. Two clear steps, remain at the heart of Europe and keep all our amazing EU medical staff. Also put 1p on the pound on tax to generate £7 billion a year ring-fenced for the NHS, with equal emphasis on mental health.
3. Tell us what you admire most about your party leader.
Her resilience, directness and willingness to acknowledge when she has got things wrong, a rare quality in our political leaders.
4. Tell us about a topic on which you and your party leader disagree.
Largely I agree with her in her emphasis on true liberal values, of being outward looking, internationalist and fair, we might perhaps differ in style. My personal style tends perhaps to be more conciliatory.
5. If you had to vote for one of your fellow Lincoln MP candidates, who would you vote for and why?
I would vote for Karen Lee, whom I respect as a hardworking woman who truly cares for Lincoln and shares my commitment to help those with least.
6. Winter pressures are crippling Lincolnshire's hospitals, ambulances are seen queueing at A&E daily, staffing shortages persist, patients are spending hours in hospital corridors and GP appointments are hard to come by. What will you do to find a cure?
I've mentioned already how Liberal Democrat policy on the NHS can help at National and local level. I think tackling all the issues needs to be done holistically and a citizens assembly could be extremely helpful to develop a Lincoln-specific health strategy. A quick fix is not, sadly, available but £7 billion/year will certainly help.
7. There has been a 15% rise in knife assaults in Lincolnshire. Possession of an offensive weapon crimes rose by 44%. What will you do to make people on our streets feel safer?
This is a complex issue. We need to reinstate many of the youth groups that have been closed down due to cuts, as in St. Giles, and more sporting facilities. And we need more police officers on the beat who know local people.
8. Local bus services have been squeezed in recent years and train fares have increased. Will you fight for better access to public transport?
Good public transport is essential if we're going to tackle the climate emergency. We want to freeze rail fares for five years and increase capacity. Expanding bus services needs to be part of a complete strategy which includes eg housing planning. Large new developments in Abbey Ward are wholly car dependent, which is folly.
9. Tell us what you know of poverty, and how you would address deprivation as Lincoln's MP.
My grandfather grew up in London's East End before WW1 and told me he and his brothers were so hungry they walked to Greenwich and stole rhubarb from the fields and ate it raw. I started the Lincoln Food Summit two years ago, bringing together 20+ local organisations to tackle food poverty in very practical ways. There's much to do.
10. What would you most like to be remembered for?
For honesty, integrity, hard work and total tenacity on making Lincoln a happier, fairer more prosperous place for everyone, a city that is the envy of other cities across the country.
---
How many of these answers did you agree with? Let us know in the comments!
Seven candidates (now six following the resignation of Brexit candidate Reece Wilkes) took part in a special live hustings debate at The Lawn on Monday, hosted by The Lincolnite and BBC Radio Lincolnshire.
You can watch the debate in full here:
Also watch: