The Big 10 Questions: Karl McCartney, Conservative
Meet Conservative candidate Karl McCartney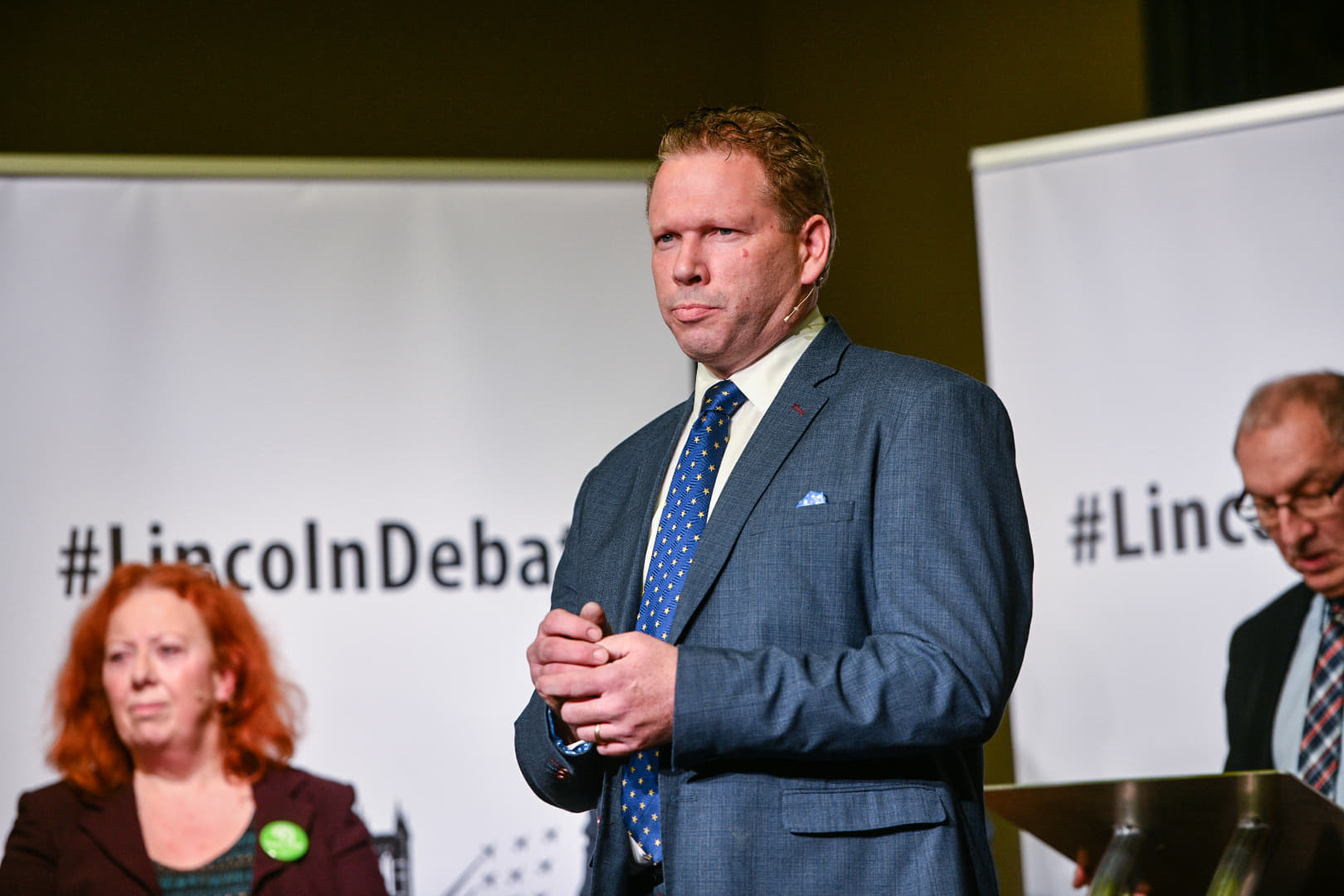 Polls open for the 2019 General Election on Thursday, December 12, and the people of Lincoln will have the responsibility of deciding what's expected to be one of the closest results in the country.
To help you decide which candidate is most closely aligned with you and your views, we have asked those standing the same 10 questions, covering subjects which have been at the forefront of campaigns.
Here are the answers from Conservative candidate Karl McCartney:
1. How do we end the Brexit deadlock?
Vote Conservative to Get Brexit Done with Boris Johnson as Prime Minister
2. What's the biggest issue facing people in Lincoln right now, and what will you do to fix it?
Ensuring the democratic will of the people who voted – 60% in the Lincoln Constituency – for Leave in the 2016 Referendum is implemented and that their faith in our democracy is restored.
3. Tell us what you admire most about your party leader.
His energy, sense of right and wrong, constant willingness to push back against the naysayers to do the right thing for our Country, and his sense of humour.
4. Tell us about a topic on which you and your party leader disagree.
I believe that rugby tackles should only take place on a rugby field and association football is supposedly a non-contact sport…
5. If you had to vote for one of your fellow Lincoln MP candidates, who would you vote for and why?
I would only want to support a true Conservative who had the best interests of the people of Lincoln and the county at heart. Charles and Rob are free from dogma it seems, and less so Caroline, and I know Charles is a true Liberal and believes we should leave the EU, but Reece (Brexit Party candidate no longer campaigning) is probably politically closest to me.
6. Winter pressures are crippling Lincolnshire's hospitals, ambulances are seen queueing at A&E daily, staffing shortages persist, patients are spending hours in hospital corridors and GP appointments are hard to come by. What will you do to find a cure?
There has been a number of issues affecting the Lincolnshire provision of medical services. One of the issues has been attracting and retaining qualified doctors, nurses, pharmacists and other associated personnel. Steps have been taken with courses run in conjunction with the Lincolnshire Co-op and University of Lincoln and I first met in 2011 to secure a new Medical School for Lincoln.
7. There has been a 15% rise in knife assaults in Lincolnshire. Possession of an offensive weapon crimes rose by 44%. What will you do to make people on our streets feel safer?
Crime and the perception of crime are important to all of us across the city, and in North Kesteven they are blessed that they have one of the lowest areas of crime in the UK. In the city I have and will continue to work with the Police & Crime Commissioner to achieve improvements in the levels of detection.
8. Local bus services have been squeezed in recent years and train fares have increased. Will you fight for better access to public transport?
I have continually fought for Lincoln's transport infrastructure to be improved and for specific areas of public transport to be enhanced. Since 2004 I have proposed a comprehensive park and ride scheme that would be ideal for all, whether living, working visiting or studying in the city. I will always strive to 'Put Lincoln First'.
9. Tell us what you know of poverty, and how you would address deprivation as Lincoln's MP.
I believe any government needs to provide a safety net for individuals and families in society who cannot fend for themselves, or through whatever circumstances are finding life a struggle. I am a compassionate Conservative as many in our Party are. We believe those who can work, should, and through work many achieve independence and move on in their lives.
10. What would you most like to be remembered for?
Delivering Brexit and giving value for money for the city, constituency of Lincoln and delivering on the promises I have made to the people to make Lincoln an even better place than it already is – such as with an Eastern Bypass. The right to a freedom of choice is something I will always defend.
---
How many of these answers did you agree with? Let us know in the comments!
Seven candidates (now six following the resignation of Brexit candidate Reece Wilkes) took part in a special live hustings debate at The Lawn on Monday, hosted by The Lincolnite and BBC Radio Lincolnshire.
You can watch the debate in full here:
Also watch: