The Big 10 Questions: Rob Bradley, Independent
Meet independent candidate Rob Bradley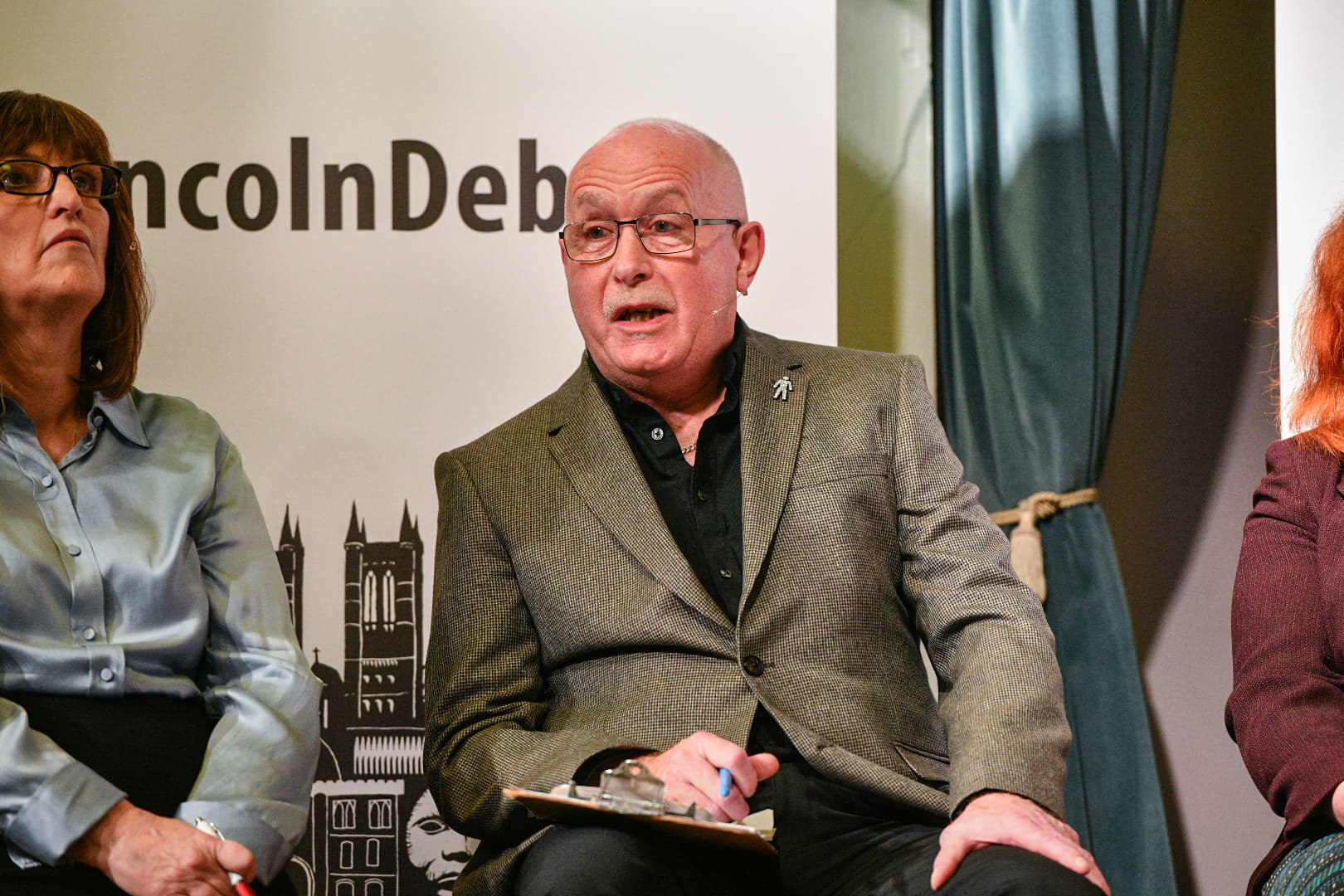 Polls open for the 2019 General Election on Thursday, December 12, and the people of Lincoln will have the responsibility of deciding what's expected to be one of the closest results in the country.
To help you decide which candidate is most closely aligned with you and your views, we have asked those standing the same 10 questions, covering subjects which have been at the forefront of campaigns.
Here are the answers from Independent candidate Rob Bradley:
1. How do we end the Brexit deadlock?
Lincoln people voted to Leave and we need to respect that. After the election there should be an all-party team with expert negotiators alongside to reach the best deals and future arrangements possible. The process has been shambolic so far and we now need skilled people for the long road ahead.
2. What's the biggest issue facing people in Lincoln right now, and what will you do to fix it?
I have been out doing surveys and people are unhappy about Brexit, congestion, parking, anti-social behaviour, and housing. My campaign is based on people having much more of a say. By working with them we can solve not one but many of the issues that concern them.
3. Tell us what you admire most about your party leader.
My leader is charismatic and a wonderful human being. I'm joking because as an Independent I'm on my own. I don't want to be involved in a political party and think that the governance of the UK is not best served by the current party political system.
4. Tell us about a topic on which you and your party leader disagree.
See above, but my real 'leader' is the people of Lincoln. They are getting approached by party candidates now because they need your votes. Then it'll go very quiet until the next election. People should be fully involved in how Lincoln and the UK is run and my People's Forum will do that.
5. If you had to vote for one of your fellow Lincoln MP candidates, who would you vote for and why?
I'm very jaundiced by the main parties and how they operate, albeit I fully respect the candidates here in Lincoln. Consequently, if I was forced to vote for someone it'd be for Sally and the Green Party, who have a very relevant agenda.
6. Winter pressures are crippling Lincolnshire's hospitals, ambulances are seen queueing at A&E daily, staffing shortages persist, patients are spending hours in hospital corridors and GP appointments are hard to come by. What will you do to find a cure?
We should abandon massively expensive projects like HS2 and Trident. We should solve tax loopholes where huge companies pay little tax. We should examine the NHS, prioritise where funding is needed most, and then fund it properly. We also need to educate people so they know A&E doesn't mean anything and everything.
7. There has been a 15% rise in knife assaults in Lincolnshire. Possession of an offensive weapon crimes rose by 44%. What will you do to make people on our streets feel safer?
More police is the easy answer but it's a much deeper longer-term problem. We need cultural change so that young children know from their parents, siblings, friends and teachers that violence often leads to the grief of losing a loved one. Parents especially need to take responsibility.
8. Local bus services have been squeezed in recent years and train fares have increased. Will you fight for better access to public transport?
Yes. Good public transport is an answer to congestion and reducing the impact on the environment. We need to be honest though because we can't have an economic system where car sales are important and then tell people they shouldn't use them.
9. Tell us what you know of poverty, and how you would address deprivation as Lincoln's MP.
I'd quickly set up a local strategy where a range of organisations and authorities work together to help those blighted by poverty now. We also need a jobs strategy so that there's work for everyone and in the longer term people earn enough to live a better life.
10. What would you most like to be remembered for?
I'm not bothered about being remembered. I've put up as a candidate because I care passionately about Lincoln people and how they are served badly by the party political system of governance we've got now. If people think I'm making a complete fool of myself in the process I couldn't care less.
---
How many of these answers did you agree with? Let us know in the comments!
Seven candidates (now six following the resignation of Brexit candidate Reece Wilkes) took part in a special live hustings debate at The Lawn on Monday, hosted by The Lincolnite and BBC Radio Lincolnshire.
You can watch the debate in full here:
Also watch: