The Big 10 Questions: Sally Horscroft, Green Party
Meet Sally Horscroft from the Green Party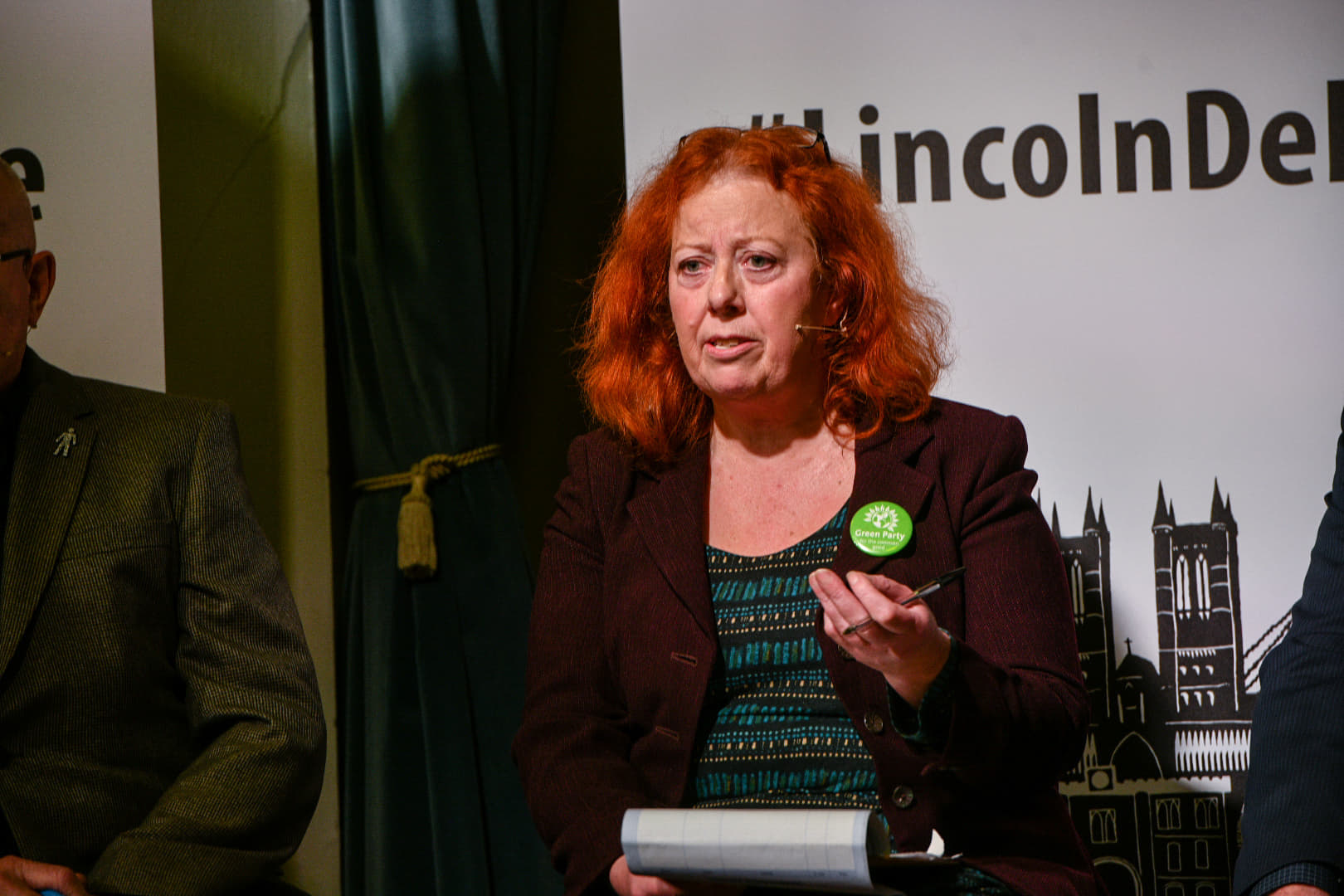 Polls open for the 2019 General Election on Thursday, December 12, and the people of Lincoln will have the responsibility of deciding what's expected to be one of the closest results in the country.
To help you decide which candidate is most closely aligned with you and your views, we have asked those standing the same 10 questions, covering subjects which have been at the forefront of campaigns.
Here are the answers from the Green Party's Sally Horscroft:
1. How do we end the Brexit deadlock?
The Green Party believe in fairness and honesty and this is why we'll put such an important decision back to the people in a People's Vote. This is the only democratic way out of this frustrating deadlock situation. The ballot would be on whatever 'deal' was on the table and 'remain'.
2. What's the biggest issue facing people in Lincoln right now, and what will you do to fix it?
The Climate Emergency – this will affect every aspect of life for everyone and needs tackling now – not in 2050, not even in 2030, NOW. We must take ourselves off the current path we are on of infinite growth on this beautiful planet of finite resources. We need action not just words.
3. Tell us what you admire most about your party leader.
Our co-leaders Sian Berry and Jonathan Bartley are both honest, hardworking and genuinely care about tackling the Climate Emergency. They are both compassionate people, another quality I really admire.
4. Tell us about a topic on which you and your party leader disagree.
None, they're both reasonable people and our policy is made by our members and as a member I feel fully listened to and respected by our Co-leaders. They both support tackling the Climate Emergency with urgency, a People's Vote on Brexit and fighting for social equality – also important issues to me.
5. If you had to vote for one of your fellow Lincoln MP candidates, who would you vote for and why?
Rob Bradley, Independent Candidate, we agree on many issues and he comes across as a very genuine person too.
6. Winter pressures are crippling Lincolnshire's hospitals, ambulances are seen queueing at A&E daily, staffing shortages persist, patients are spending hours in hospital corridors and GP appointments are hard to come by. What will you do to find a cure?
I'd stop the creeping privatisation that has allowed it be run down over the last 10 years, repeal the Health and Social Care Act 2012 and make mental health a much higher priority. The Green Party have always campaigned to keep our NHS in public hands and to restore the funding needed.
7. There has been a 15% rise in knife assaults in Lincolnshire. Possession of an offensive weapon crimes rose by 44%. What will you do to make people on our streets feel safer?
1. Ensuring access to high quality youth facilities, open spaces and activities to tackle the root of the problems at early age. 2. Restore funding to our community police and local police stations. Please read our long standing policies as this issue is far too big to sum up in 50 words.
8. Local bus services have been squeezed in recent years and train fares have increased. Will you fight for better access to public transport?
100% YES! Not only is it Green Party policy but it makes common sense on so many levels too. By getting everyone out of their cars and taking more exercise we will tackle air pollution and the obesity crisis too, which will decrease the pressure on our NHS, and will make walking and cycling around our area much easier, more enjoyable and safer too.
9. Tell us what you know of poverty, and how you would address deprivation as Lincoln's MP.
When I was unemployed many years ago benefits provided a real safety net for me, sadly now this safety net has been removed we are seeing a rise in homelessness, foodbank use and poverty. The Green Party's Universal Basic Income and living wage would tackle this.
10. What would you most like to be remembered for?
For making a difference, being honest and hard working. For standing up for the truth, for tackling the Climate Emergency before it is too late and for striving to make our society fairer and kinder. Vote Green to get Green values on December 12.
---
How many of these answers did you agree with? Let us know in the comments!
Seven candidates (now six following the resignation of Brexit candidate Reece Wilkes) took part in a special live hustings debate at The Lawn on Monday, hosted by The Lincolnite and BBC Radio Lincolnshire.
You can watch the debate in full here:
Also watch: