January 31, 2020 10.19 am
This story is over 46 months old
Council leaders 'optimistic' on Brexit Day
Conservative leaders say the country will be "better off"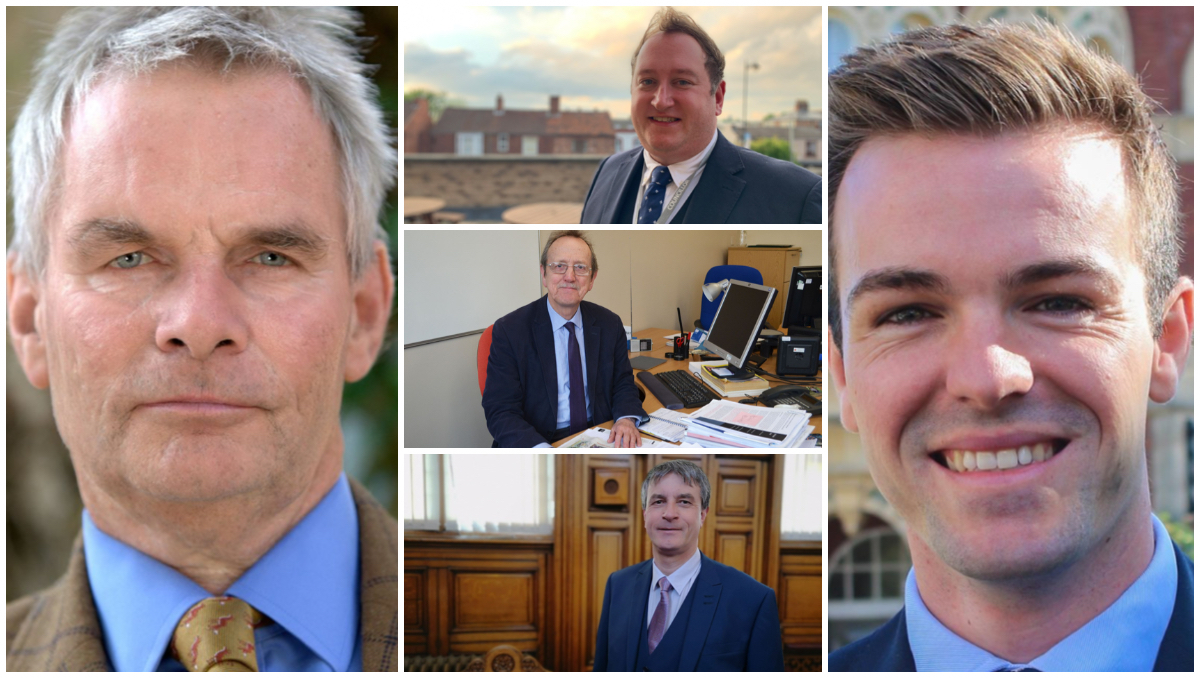 Greater Lincolnshire council leaders remain optimistic as the United Kingdom formally leaves the European Union.
The UK leaves the EU at 11pm on Friday, January 31, and enters a 11 month transition period where political leaders from both camps will thrash out a future arrangement agreement.
Until December 31, most things, such as travelling to and from the EU and trade between nations, will remain the same.
As Britain gears up to leave on Brexit Day, council leaders across the county said authorities will "focus on the positives".
---
Lincolnshire County Council
Martin Hill, leader of the county council, said Brexit Day would be the beginning of "new opportunities" for the country and the county.
He added that leaving the EU should bring the country together to "take control of our future".
"Brexit is a momentous, historic occasion. I firmly believe that rather than it marking an end of an era, instead January 31, 2020, represents a new beginning," he said.
"It will certainly be the beginning of further negotiations and a managed transition as we exit the EU, but also the beginning of new opportunities and a chance to think bigger.
"Residents have given us their strongest vote of confidence yet with the recent election result showing what we all felt to be true – they trust their Conservative MPs and the government to deliver a great Brexit and a stronger future."
---
City of Lincoln
In Lincoln, where 56.9% of people voted to leave, Labour city council leader Richard Metcalfe said: "Today respects the public vote taken in 2016. The economic impact of Brexit remains unclear, but I would hope that the government is capable of striking a beneficial deal with the E.U, along with a good deal for the trade of British goods in other parts of the world.
"Whilst we are leaving the E.U, Britain remains unavoidably a part of Europe and we should certainly retain our social and cultural links with other European countries to whom we have a strong affinity."
---
North East Lincolnshire
People in North East Lincolnshire voted 69.9% in favour of leaving the EU back in June 2016.
Philip Jackson, leader of North East Lincolnshire Council, said the region needed to "focus on the future opportunities" that Brexit would bring.
"There will be challenges ahead as negotiation on trade deals and other legislation continues between the UK and the EU," he said.
"But with our competitive local economies, the potential for us to take advantage of any Freeport proposals  and the Government's commitment to the area through initiatives such as the Town Deal, the High Street Fund and the Towns Fund, there's no doubt we're well placed to benefit from the new freedoms Brexit will bring.
"We've now also got two Conservative MPs in Westminster fighting our corner with Government,  providing a great opportunity to work together to take the area forward and argue our case directly in the corridors of power.
"It was clear from the overwhelming local referendum result that people here were unequivocal about wanting Brexit to happen.
"Now, after such a long delay, it's the duty those in power to get on with it and rest assured, we'll be doing our best to make sure North East Lincolnshire takes full advantage of all the positives it has to offer."
---
West Lindsey
Giles McNeill, leader of West Lindsey District Council, said leaving the EU would allow the authority to spend more money in communities in the region.
West Lindsey voted 61.8% at the referendum and Councillor McNeill believes that removing procurement rules will be a positive for the authority.
"The biggest possible advantage that a local council will get from Brexit is no longer being tethered to the EU Procurement rules which mean that despite, desperately wanting to award contracts to local businesses, we have been required to let anyone, from anywhere in the EU bid for our work," he said.
"I hope that in future years West Lindsey will be an example of Community Wealth Building so that we maximise the benefit of local taxpayers money being spent in our own community, with our own people, for the benefit of our own communities and people."
---
South Kesteven
Kelham Cooke, leader of South Kesteven District Council, said he was "relieved" that the country was "moving on" from Brexit.
He said the nation had got itself stuck in a "quagmire of uncertainty" over the issue.
Back in June 2016, South Kesteven backed Brexit and voted 59.9% in favour of leave.
Councillor Cooke said the country would be "better off" in the long term outside the EU.
"I hope that by moving forward, we are able to make the best of all the opportunities Brexit brings in terms of new trade deals and the economic and financial freedom to shape our own future," he said.
"I also hope that the unintentional divisions that have arisen over the past couple of years can be healed whether they exist in our workplaces and in our homes.
"South Kesteven, and more broadly Greater Lincolnshire, has a wealth of potential in terms of economic growth and development.
"I am committed to working in partnership across our district, and regional and national borders to realise that potential for the benefit of all our residents and businesses. We are on the cusp of very exciting times."
---
SUBSCRIBE TO LOCAL DEMOCRACY WEEKLY, our exclusive email newsletter with highlights from our coverage every week and insights and analysis from our local democracy reporters.