January 29, 2020 3.43 pm
This story is over 46 months old
Debt-ridden Lincoln gambling addict tells how secret habit 'ate away at him'
He is petitioning to ban social media betting adverts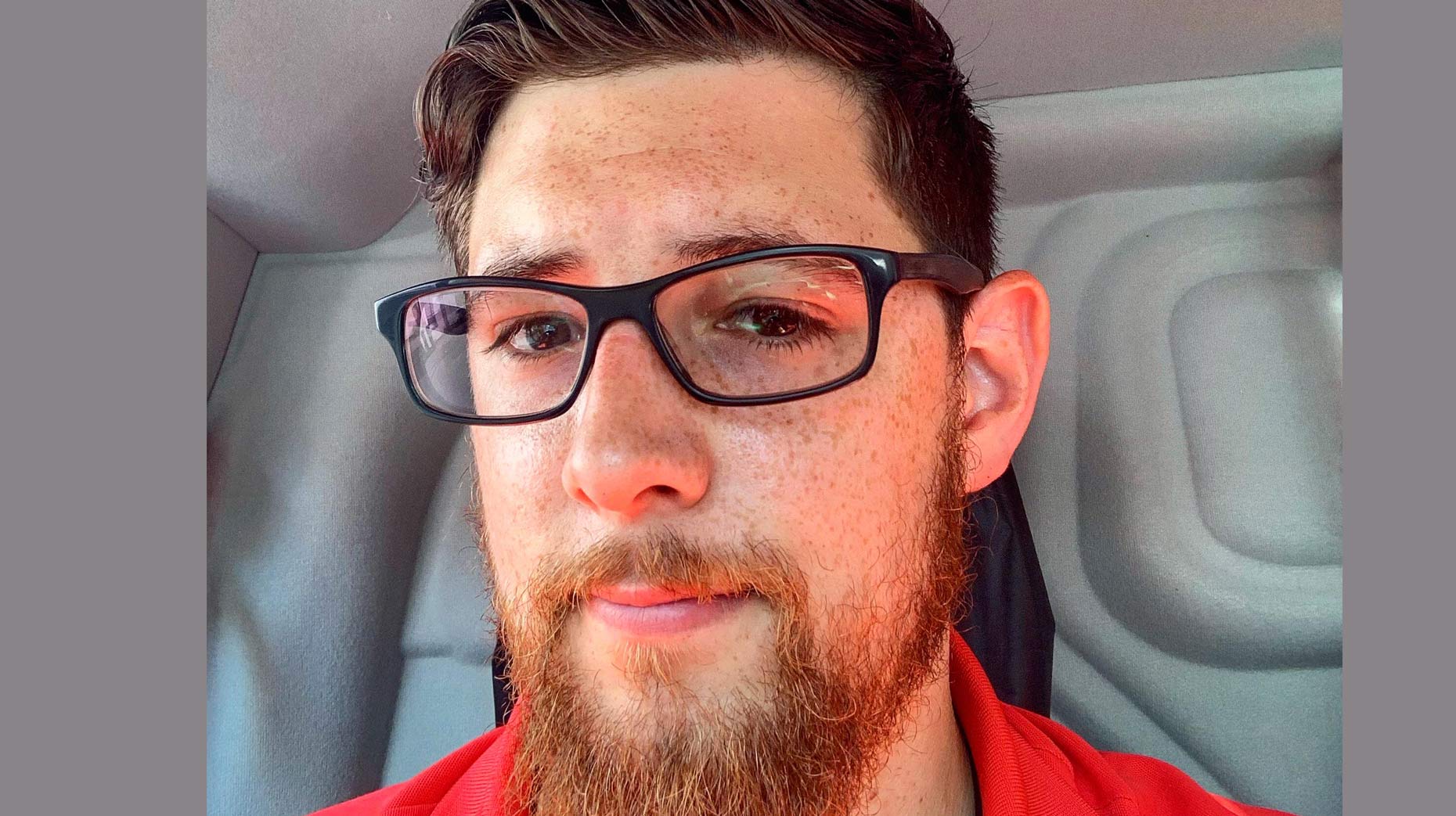 A Lincoln gambling addict has spoken out about the dark places his former habits took him to and he is now trying to help others by starting a petition against online and social media adverts.
Things spiralled out of control for Jason Hill, 31, who was betting more over the last few years.
He accumulated debt of around £20,000 through credit cards and loans before his doctor diagnosed him as clinically depressed in September 2019.
Jason was subscribed to multiple betting companies, taking punts on anything from football to tennis and boxing. A few bigger wins, including one of around £1,000, gave him "false hope" and a "kick to do it again".
The telecommunications engineer told The Lincolnite how the impact of his gambling "constantly eats away" at him, saying betting apps on mobile phones have made it more accessible.
He is trying to build up a tolerance to not gamble and hasn't placed a bet since last summer, but continuous betting adverts are problematic, with little if any way to block them, and he wants that to change.
Jason started a petition in the early hours of Wednesday morning via change.org to stop gambling adverts on social media and YouTube videos, explaining they are a "constant reminder" and like "dangling a carrot".
At the time of writing has been signed by 35 people.
Darkest times
Jason said: "They say once the fun stops, stop, but if you are in that mood you don't care about that. I got to the point where I was in a lot of debt. I tried to get out of debt to fix it and tried to put myself straight by paying off credit cards, but then it spiralled again.
"My friends and wife noticed my attitude was different. I was more moody and snappy, I wasn't myself. They all got together and asked me what was up and I sat down and told them about my gambling.
"It was eating me up. My only saving grace was I was still paying bills, so I wasn't putting the house or anything like that in jeopardy, but once my normal outgoings and money to pay off the debt go out I barely have anything left.
"When you get stuck in the loop of gambling, you try to cheer yourself up and end up spending more money, it's a vicious circle. You don't think about the consequences and if you get in a hole it feels like it is the only way out."
Admitting the problem
Before his wedding last June, Jason said the situation started to hit him more.
"It hit me then that I was lying by not telling her about the gambling and it really ate me up," Jason said. "I was also conflicting with myself that it would be too bad to say anything and would cause stress and I felt like there was no way out.
"You start thinking of things you don't normally, like 'she's better off without me', it got pretty dark, but her and my friends noticed a change in me. Although it was a shock to them when I told them, my wife and friends have all helped support me.
"As much as friends, family and my wife helped me stay strong and not gamble, the adverts are always in your face. They were obviously shocked, but there was no disappointment. They said what's done is done and I need to focus on fixing it and I can't thank them enough for the attitude they took.
"Once I had gone to the dark place and spoken to people, it helped me see the light and that I needed to change. After telling them it felt like a lot of pressure had been lifted as I was able to be myself again. There is still the weight of what I've done and the money owed, but I wasn't hiding it from my friends or family anymore. Part of the process was to admit it and start fixing it."
Road to recovery
The Gambling Commission announced earlier this month that there will be a ban on gambling businesses allowing customers in Great Britain to use credit cards to gamble. The ban comes into effect on April 14.
Jason said although this is encouraging, it doesn't stop the problem arising from online gambling adverts, adding: "I don't want others to get into my position and if I can make a difference it will also help me too".
He said it will take around 10-15 years to clear his debt and he is planning to speak to the credit card companies about the debt and interest and any help available to him. Jason has already cut up all his credit cards and blocked everything gambling related on his phone. He also plans to attend Gamblers Anonymous in Lincoln soon, as he remains determined on the road to recovery.