January 21, 2020 4.04 pm
This story is over 23 months old
Lincolnshire councils ban Chinese lantern releases on public land
They have also banned balloon releases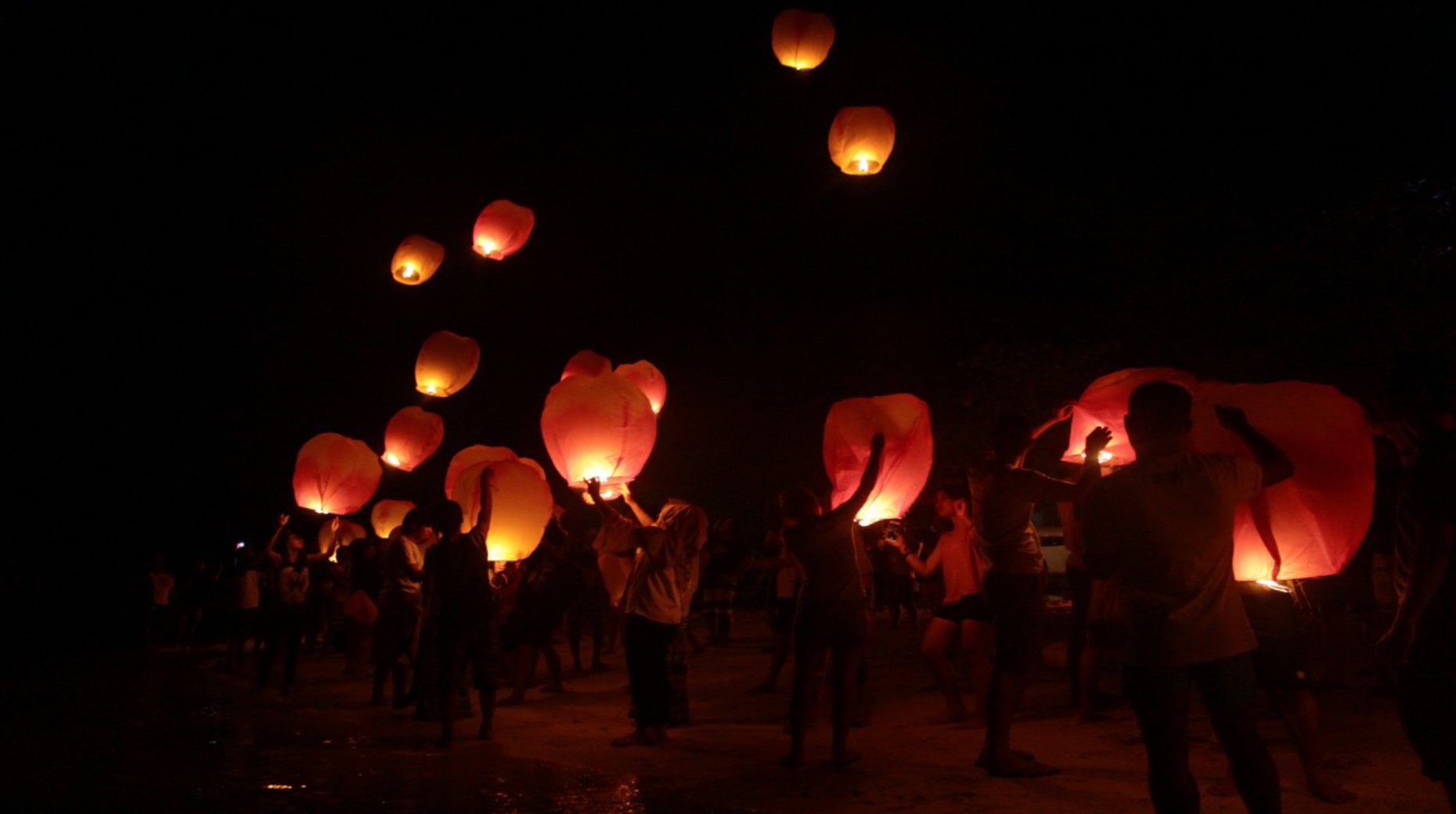 Two Lincolnshire councils have banned the release of Chinese lanterns and balloons from public land over animal welfare and environment concerns.
South Kesteven District Council and West Lindsey District Council voted to prohibit releases in council-owned parks and open spaces.
Councillors at both authorities said sky lanterns were "impossible to control" and can pose a choking or entanglement hazard to natural wildlife and livestock.
There is no national legislation to control the release of lanterns and balloons, which means local authorities have to take their own positions on the issue.
The measure follows the increase in popularity of releasing Chinese lanterns into the sky at charity events or other occasions.
Senior councillors in South Kesteven voted for the ban at a cabinet meeting on Tuesday, January 21.
Councillor Dr Peter Moseley, cabinet member for commercial and operations at the council, said it was a "responsible thing to do".
"We're aware that what goes up must come down," he said.
"When these devices are released, when they come down we don't know the impact that they have at that point and it can be very detrimental to the environment, wildlife and the rural community
"So it is a responsible approach to take to suggest that it is not right for the intentional release of these from our land."
While the statement does not give the council enforcement rights, authority officials said the policy "should be viewed as a longer term ambition to promote good practice" and to educate the public.
Meanwhile, West Lindsey council leader, Giles McNeill, described the lanterns as "unpredictable" and "very dangerous".
District councillors voted to implement the ban last night (January 20) at a full council meeting.
A similar ban was also introduced by City of Lincoln Council last year.
The move follows concerns from animal welfare charities that the release of lanterns can pose a risk to wildlife.
Clare Fischer, from the Marine Conservation Society, said lanterns and balloons can be a "menace" to marine life, livestock and farm animals.
The charity has lobbied for local councils to introduce bans and called on the government to introduce national legislation on the issue.
"In our view, letting go of a balloon or lantern is actually littering upwards but it's currently not classed as littering and there are no fines," said Ms Fischer..
"We support any councils which take the decision to ban the release of both balloons and lanterns – our records show that 85 have already got voluntary bans in place.
"We're still surprised however, at the number of individuals and organisations that have no idea of the dangers balloons and lanterns pose to wildlife.
"But we're delighted that more and more local authorities, like South Kesteven District Council, are voting to ban the release of balloons and lanterns on their land – often making the decision after pressure from local people."
SUBSCRIBE TO LOCAL DEMOCRACY WEEKLY, our exclusive email newsletter with highlights from our coverage every week and insights and analysis from our local democracy reporters.