Over 11k people demand 'justice' after attempted dog river drowning
Bella was found with a heavy rock tied to her lead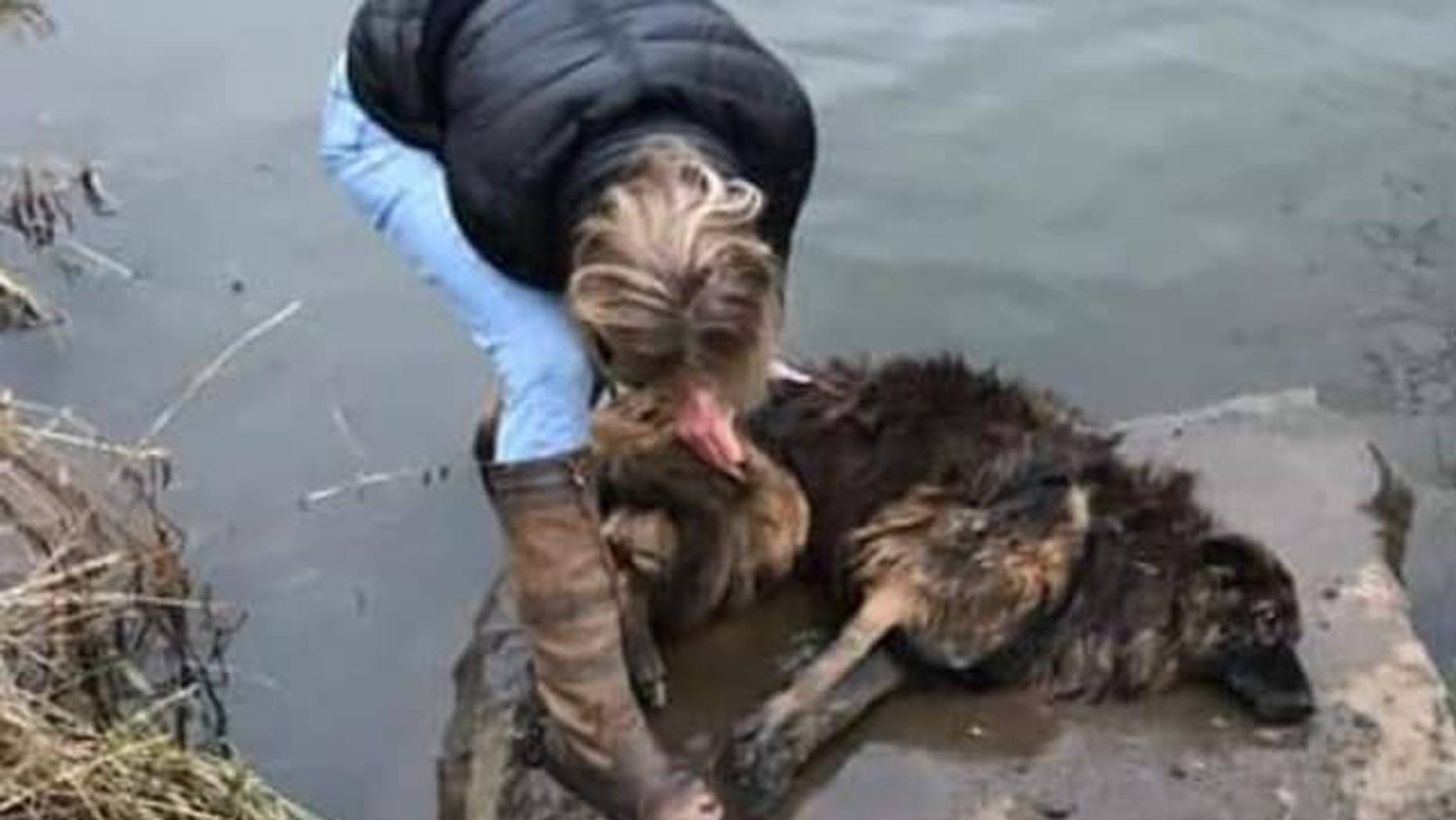 Over 11,000 people have demanded tougher sentences on animal abuse and called for justice to be served on the people or person who tried to drown a dog in a river near Lincoln.
Bella the Belgian Shepherd's owners tied her to a heavy rock and threw her into the River Trent in Newark before a passer-by pulled her to safety on Monday.
Nottinghamshire Police arrested and released a 31-year-old woman and a 32-year-old man on suspicion of animal cruelty offences.
The force condemned the people responsible for the "evil and nasty" way in which Bella was left to die.
Now, after less than a day online, a petition demanding 'Justice For Bella!' has been signed by over 11,000 people and the number is quickly rising.
Shena Louise set up the petition, shared it with The Lincolnite and vowed to deliver it to 10 Downing Street if it gets 100,000 signatures.
On the petition, she wrote: "We, the undersigned are sick to death of the pathetic sentences handed out to animal abusers.
"There is no deterrent for people who treat animals in the most despicable manner. We want the laws to be tougher.
"We also want jail sentences for people who think it's okay to abuse animals."
The Animal Welfare (Sentencing) Bill introduced last year raised the maximum jail sentence for animal abuse from six months to five years.
It stipulates however that people will only get five years for dogfighting, hurting puppies or kittens and failing to look after farm animals.
Officers investigating the crime have appealed for anyone who recognises the dog or saw anything suspicious in the area to come forward.
Inspector Heather Sutton, Nottinghamshire Police's neighbourhood policing inspector for the Newark area, said: "Britain is undoubtedly a nation of animal lovers, which has been demonstrated by the overwhelming support we have received from members of the public to help Bella and assist our officers with their investigation into this particularly sad case.
"I would like to thank the public for their support, which has meant that we have a number of lines of enquiry that we will be following up as part of our continuing work to understand the circumstances surrounding this incident.
"Animal cruelty investigations can often be very complex, so it's important that we take our time to properly understand this case to ensure that the appropriate action is taken against whoever may be responsible and bring the offenders to justice.
"While we have made two arrests, I would continue to encourage anyone with any information to come forward to the police as soon as possible."
An RSPCA spokesperson said: "We would like to thank members of the public for their help in this investigation and our inquiries are continuing.
"We are pleased to say Bella is doing well in veterinary care and we plan to find her a foster home soon."