Short Ferry Road to reopen soon as it emerges from flood water
Here's when you'll be able to use the road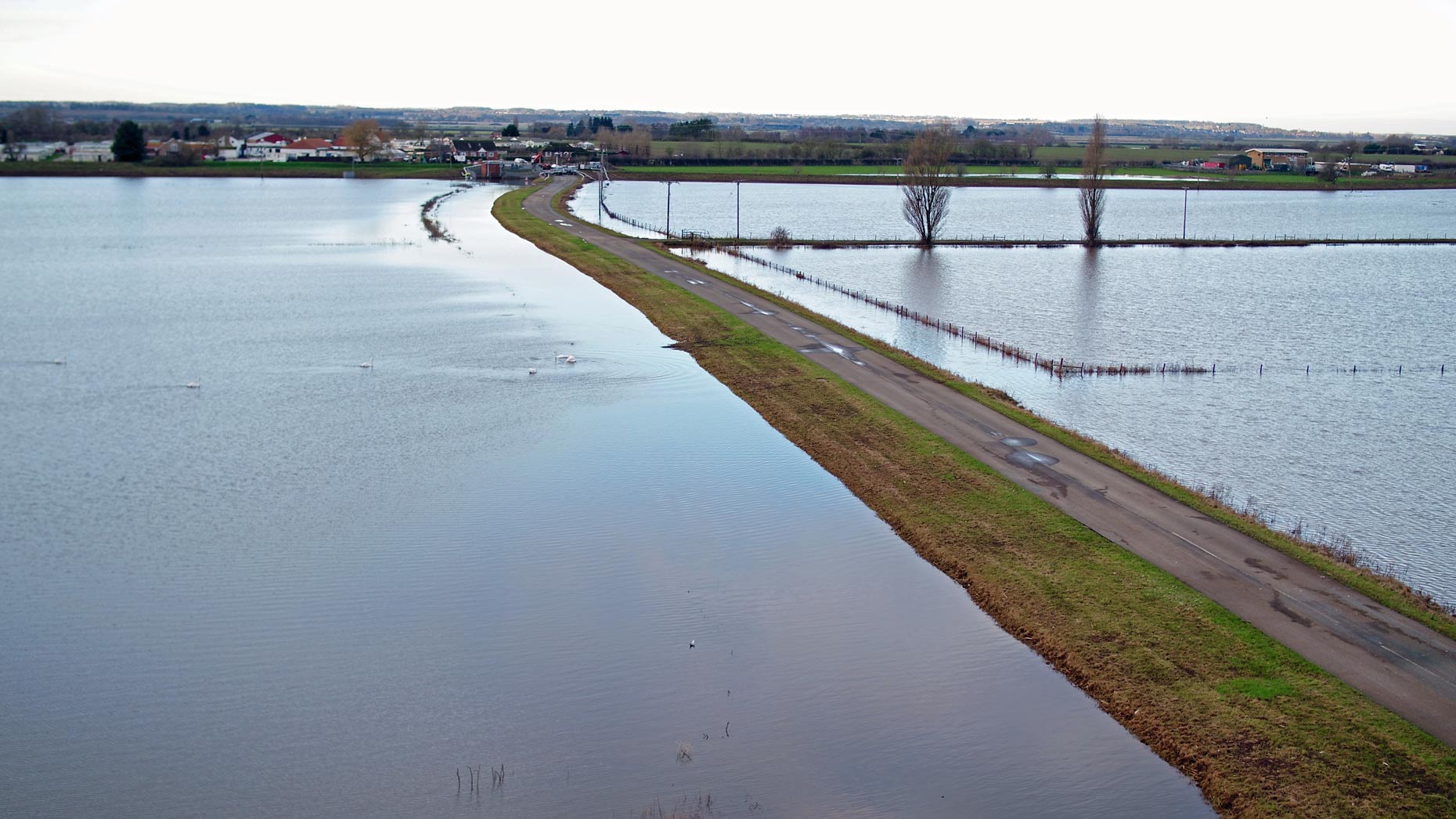 Short Ferry Road near Lincoln is hoped to reopen before the end of January, almost three months after it was lost to flooding.
The breach of the Barlings Eau on November 9, five miles east of Lincoln, saw more than 1,000 acres of farmland and the road submerged under water.
Farmers saw their crops and land ruined and their home marooned.
Lincolnshire County Council carried out initial assessments using specialist equipment to assess the lower levels of the road, which may have been weakened by the flooding and be liable to collapse under the weight of traffic.
Results showed the road had not deteriorated as initially feared.
It's expected to reopen within weeks. While a specific opening date has not yet been set by the council, it's understood that preparations have begun for restrictions to be lifted around January 27.
The Environment Agency completed repair work on the waterway, which involved a floating pontoon, before pumping around 48 Olympic-sized swimming pools worth of water off the land daily.
Over the next two weeks, the Environment Agency will continue to pump water from the road and the surrounding fields. Further tests on the road and the nearby electricity poles will be carried out during this time.
Once the Environment Agency's pumps have been removed, the road can then be reopened.
Karen Cassar, assistant director for highways, said: "We're pleased that our initial test has shown that the road hasn't been weakened by the floodwater and we'll be able to reopen it soon.
"Throughout the winter and into the warmer months we'll continue to monitor the condition of Short Ferry Road closely. We may need to carry out more works on the road as the ground underneath it dries out fully."
Councillor Ian Fleetwood, local councillor for Bardney and Cherry Willingham, said: "After weeks of work, the immediate end to the problems on Short Ferry Road is in sight. Although the initial test results are positive, we will need to keep a close eye on the condition of the road over the coming months to see the full extent of the flooding damage.
"With the amount of water that was covering the road and the surrounding fields, it has not been easy to get to this point, and it was right not to rush the reopening of the road and put drivers at risk.
"The Environment Agency will continue to pump over the next fortnight and then, once the pumps have been moved off the carriageway, we should see the road open to traffic once again."