February 3, 2020 1.07 pm
This story is over 22 months old
Cone all ye faithful! Prankster has fun with Lincoln Cathedral lights
Let there be light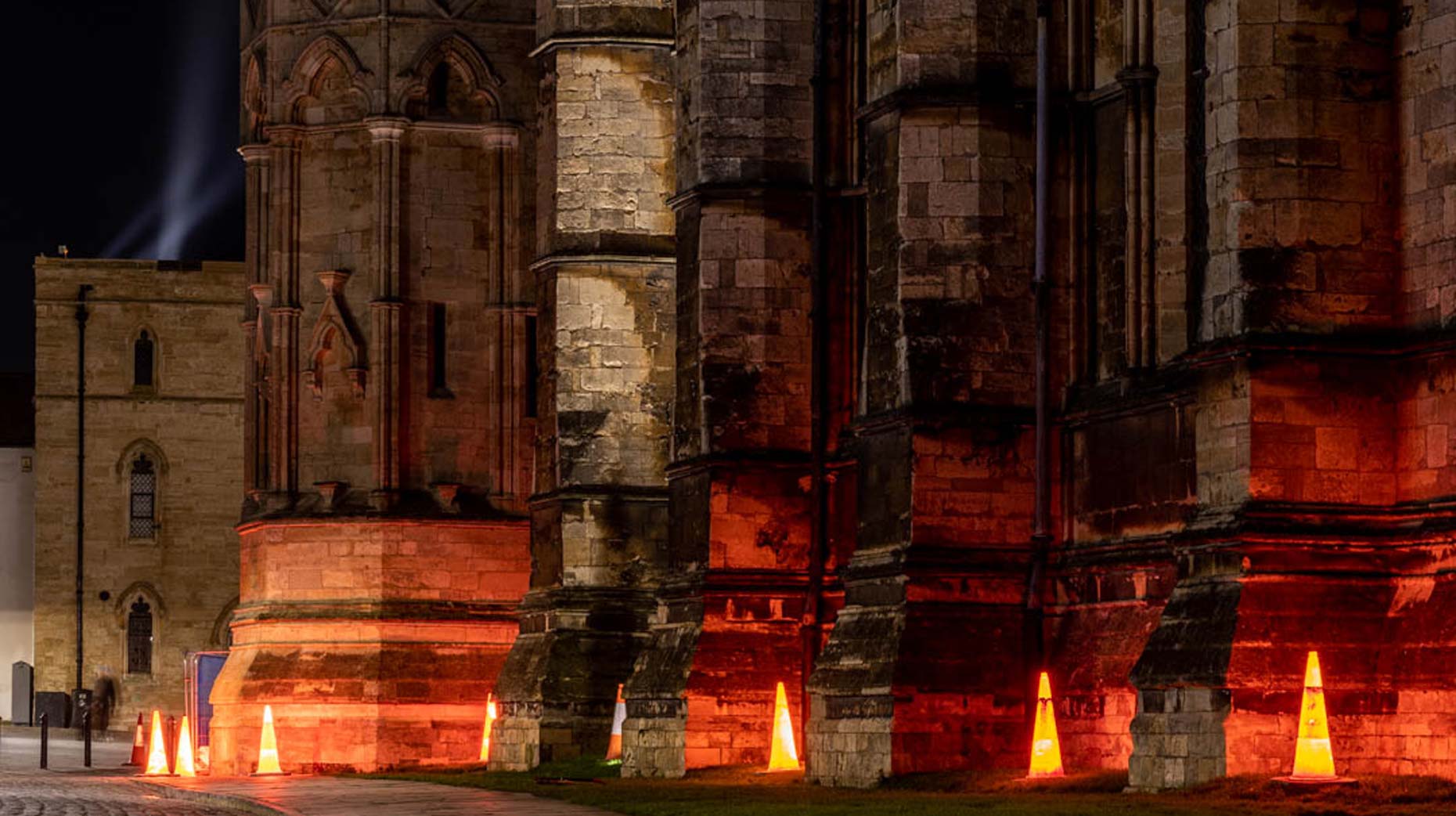 Cone you feel the love of Lincoln Cathedral's latest unique lighting?
A local photographer captured the iconic building after he spotted it was surrounded by illuminated traffic cones.
The mystery cone artist gave photographers the opportunity for some quirky images.
Steve told The Lincolnite that he snapped the humorous beacons, along with another photographer David Tabberner, at around 6pm on Sunday, February 2.
He said: "I do a lot of night photography in the area and I had popped up with another photographer to take some shots around the Castle Square area.
"We parked up in the Minster Yard area and spotted them straight away and couldn't resist snapping them. I am often around and I am happy to snap anything normal or quirky if I come across them."
Steve Percival posted in the Facebook group 'You're probably from Lincoln if…'.
Steve's other recent quirky projects have included photographing a juggler practising his skills outside the cathedral last month.
Lincoln Cathedral switched on its new eco-friendly floodlights in October after nine months of darkness. The old system, which was installed in 1972, was replaced with more than 500 LED lights and is expected to bring with it energy savings of about 80%.