Cosy Lincoln family tapas restaurant is a true hidden gem
The Bowl Full gets rave reviews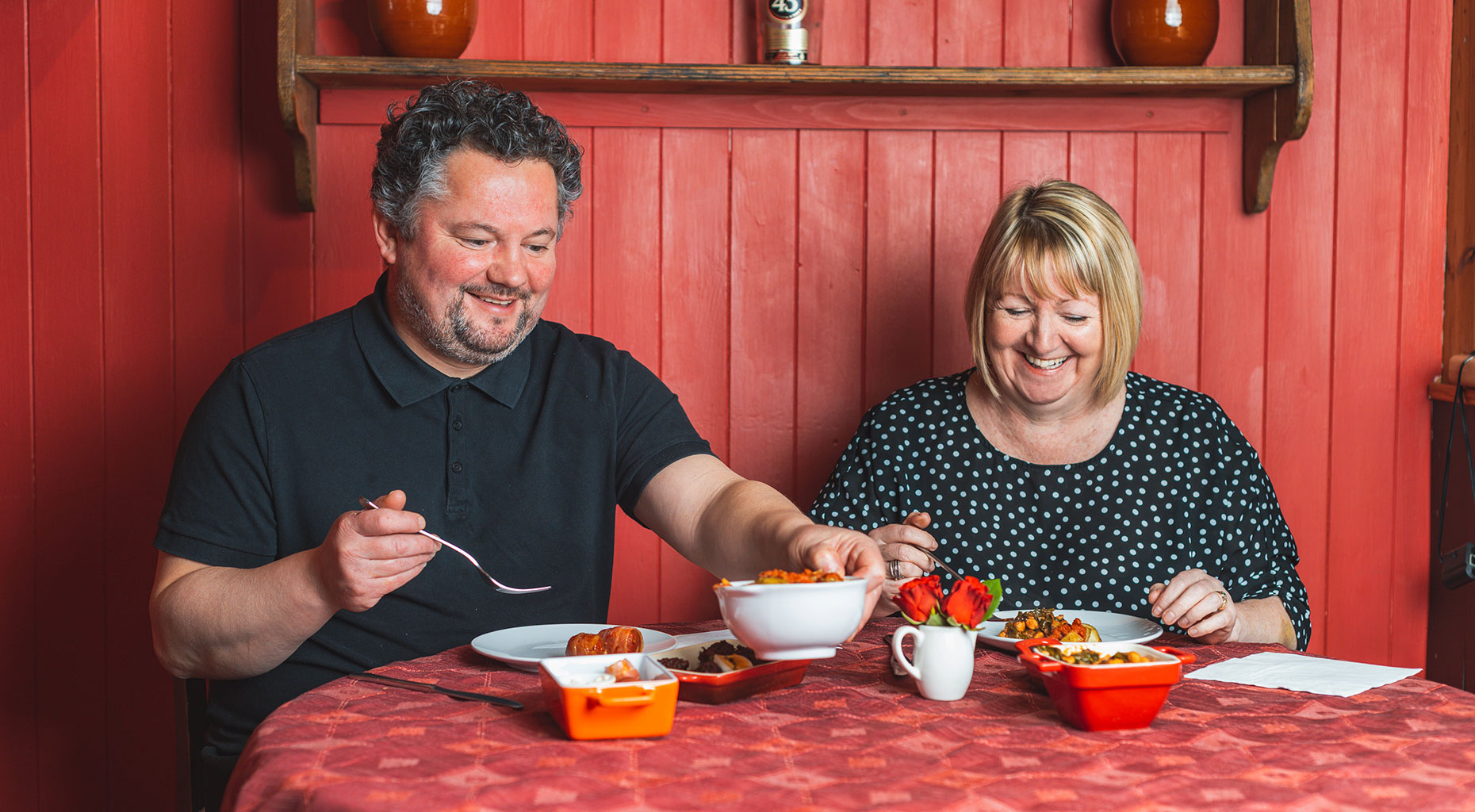 Say 'hola' to a small tapas restaurant cooking up a storm in a relaxed family atmosphere, tucked away in the heart of the West End area of Lincoln.
The Bowl Full, which can be found on the corner of Hewson Road and West Parade, gets rave reviews for its quality dishes plated up in the kitchen by a one-man-band who takes real pride in the food.
It displays a five out of five on TripAdvisor and is ranked sixth out of 377 restaurants in the city.
Husband and wife team Karl and Annemarie Hanson, who are both 48-years-old, were regulars when they took over the restaurant six and a half years ago and have never looked back since.
It is only open two nights a week on Fridays and Saturdays from 6pm to 11pm, with Karl working as a Quantity Surveyor during the week and Annemarie working at a local school, but when it's open it's normally fully booked.
Neither had any restaurant experience before they opened, but they genuinely enjoy running The Bowl Full and that passion has driven them to establish it as a successful venue over the years.
"We just love the concept of tapas," Karl, the only chef at The Bowl Full, told The Lincolnite. "The conversation doesn't stop when you're eating tapas so it's a great way to spend time with your friends."
What really shines through in the way they run the restaurant is their relaxed attitude. They could easily book in two to three different groups or couples for one table but they prefer to let people stay for the entire night.
The smell of tomato and chorizo fills the air as Karl starts to prepare food the kitchen. Afterwards, he sits down with his wife and tucks in, before adding that he changes the menu seasonally with a Lincolnshire twist.
So what are their favourites? Karl really enjoys the pork cheeks wrapped in serrano ham, which has just made a comeback, and Annemarie struggles to pick between the chickpea and spinach stew and the Lincolnshire meatballs.
Do you know a Lincoln business that deserves to be featured as a hidden gem on The Lincolnite? Get in touch with the team on [email protected]
The Lincolnite has uncovered some of the best places to eat, drink, play or shop in the city, which have been quietly building up loyal fan bases.