February 26, 2020 11.33 am
This story is over 45 months old
"I lost everything," says Lincoln man viciously beaten trying to protect friend from sex attackers
Two men were jailed for the vicious attack after sexually assaulting a teenage woman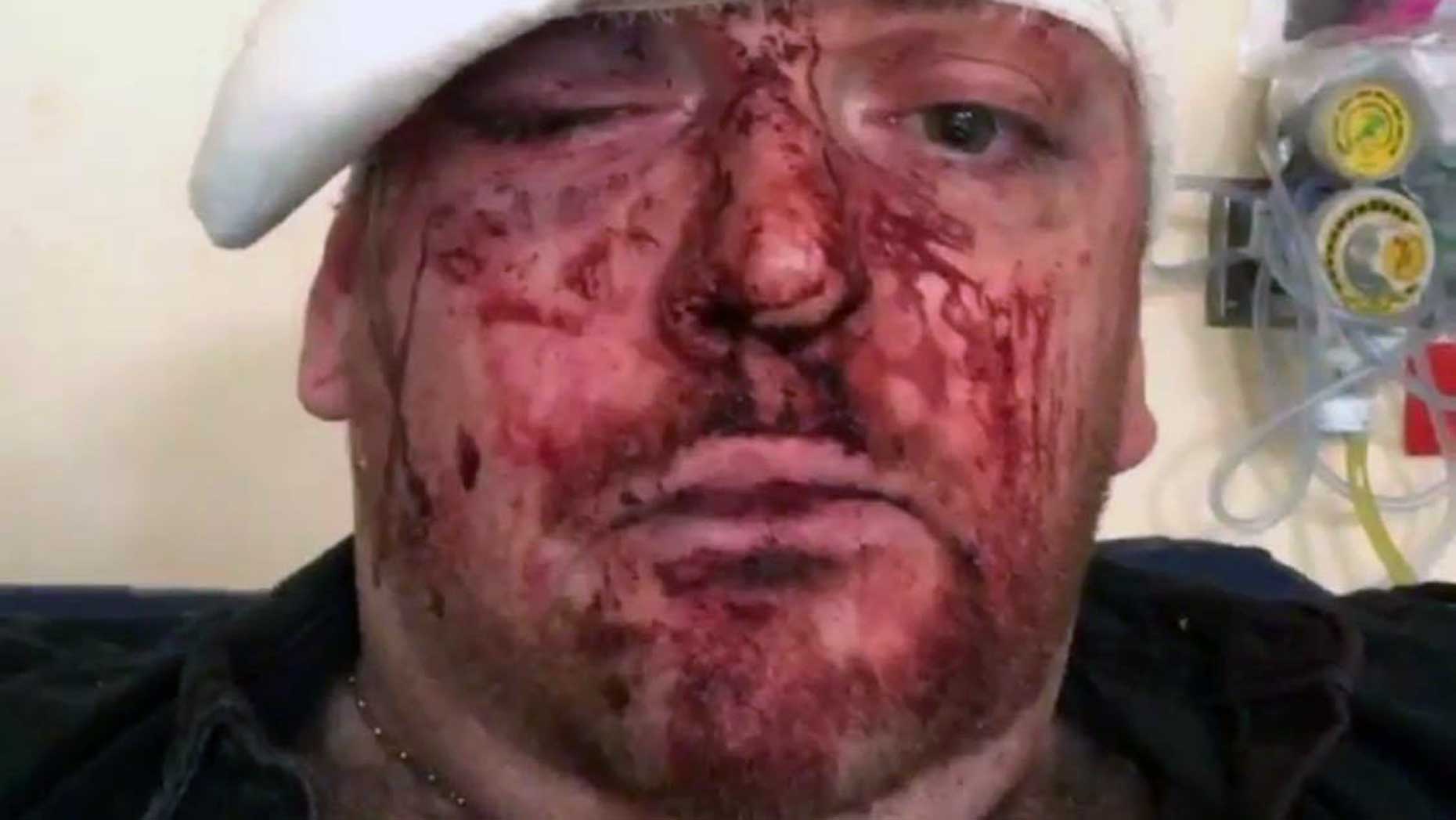 A Lincoln man who was brutally beaten when he confronted a pair of sexual attackers after a night out with friends has spoken out for the first time about the impact it's had on his life.
Alin-Ionut Apostu, 19, and Alexandru Mocanu, 35, have both been jailed for the vicious attack just before Christmas after a trial at Lincoln Crown Court.
Declan Bryan had been out with his friends. They were on their way to order food when they were approached by the two men.
The court heard how Apostu and Mocanu pinched his 19-year-old friend on the bottom before attacking Declan and leaving him in a pool of blood.
Declan told The Lincolnite he remembers telling the two defendants: "Come on guys, f*** off, that's sexual assault."
He said that Apostu and Mocanu apologised, initially defusing the standoff, before returning to pummel him from behind.
The next thing Declan can recall is waking up in a pool of his own blood and then being taken to hospital, where he stayed for the next three days.
The court heard they had repeatedly stamped on his head.
"We have all been struggling with what happened," said Declan, who suffers from PTSD.
Since the horrific incident, he has lost his doorman job, his home, his degree and is now trying to get counselling.
During the incident the 19-year-old sexual assault victim tried to help her friend, but was also knocked unconscious. Her female friend was karate-kicked by Apostu.
"The girls are trying to put on a brave face but they are both struggling, one of them has been having serious panic attacks and the other no longer feels safe at night."
Speaking about the court case this week, Declan said it was particularly difficult sitting with Apostu and Mocanu's families and watching the CCTV of the attack.
He added: "Just being there in the same room made me extremely anxious and I did cry at one point as the girls got emotional.
"I am happy that they are now off the streets but at the same time I feel like they should have got a longer sentence.
"Everyone has been fantastic helping us but it's going to be difficult to try and get over what happened. I am physically scarred and that will always be a reminder."
One of the victims previously spoke to The Lincolnite about her experience and said she no longer feels safe on Lincoln's streets.