February 6, 2020 3.50 pm
This story is over 22 months old
Myth busters: The RAF Scampton gate guardian which 'turned out to be a live bomb'
It is rumoured that it could have flattened uphill Lincoln, including the cathedral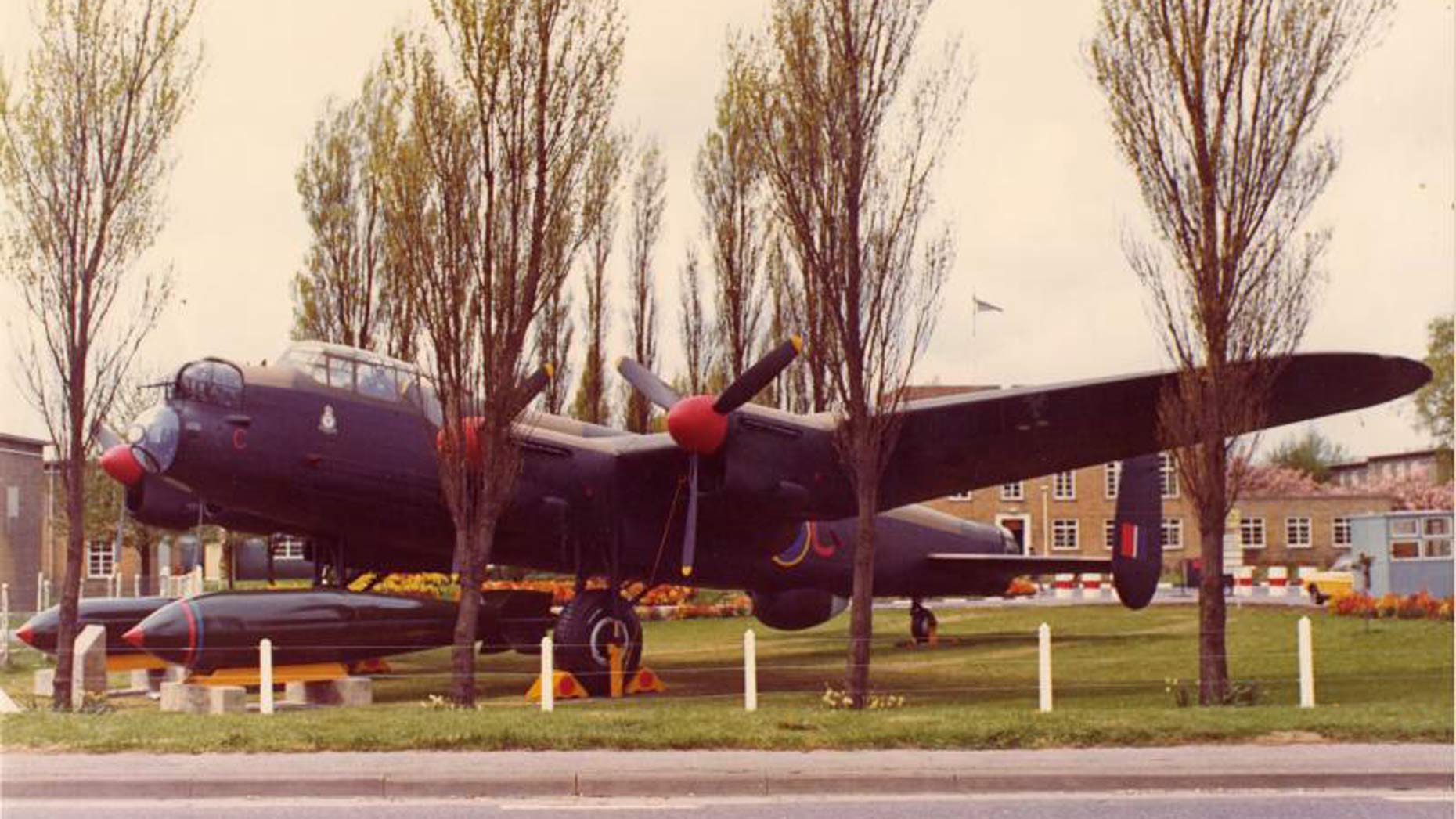 A bizarre story which suggests RAF Scampton accidentally put a live bomb on display for 15 years as a gate guard has remained a Lincolnshire head-scratcher for decades.
It's a story which has long done the rounds in the aviation heritage community and can be found on some web pages including chat rooms and the RAF base's Wikipedia page, but has never been verified in any official records.
It all goes back to 1958 when Lincolnshire County Council planned to widen the road past the main gate and needed to move the gate guards.
At the time, RAF Scampton reportedly had on display a Lancaster with two Grand Slam bombs, but apparently a crane failed to pick up one of the bombs.
According to the myth, that bomb could have been filled with concrete but one of the workers had a horrible feeling, could this bomb have been filled with explosives for the last 15 years?
He carefully scraped off the paint and unscrewed the plate to find… a live explosive filling.
The Grand Slam was then supposedly lifted very gently onto an RAF loader and driven very slowly to be detonated safely at Shoeburyness in Essex.
It would be a remarkable story if it was true, so we thought we would ask the historical experts in Lincoln for their take.
Dave Harrigan is the manager at Aviation Heritage Lincolnshire and decided to check several leads, but they all came back to the same story online from the Australian Armours Assn.
Dave said: "This is one of those stories which is apocryphal and no-one I have spoken to has any definitive proof.
"Some stories say paperwork went missing in 1946 when the bomb was on the station. Others say it was taken to the Wash and detonated… who knows."
It's no longer possible to access the part of the website Dave refers to, but it still exists as a PDF, which can be accessed online.
In the unreferenced document, the writer states "exhaustive investigations took place, but nobody could find the 1944, 1945 or 1946 records". They also say, "some safety distance calculations were done, however, about the effect of the Grand Slam detonating at ground level in the open.
"Apart from the entire RAF station, most of the northern part of the city of Lincoln, including Lincoln Cathedral, would have been flattened."
The Australian Armours Assn is a non-profit organisation which "aims to honour the history of the armourers", record and publish that history.
So it seems, after over 60 years, the mystery continues.
If you think you can shed a light on the Scampton Grand Slam Bombs, or you know someone with records, you can get in touch with the newsdesk on [email protected]