Rugby Report: Spirits high after four-try Lincoln beat Newark
Sleaford's Paddy Hobson scored his second hat-trick in four days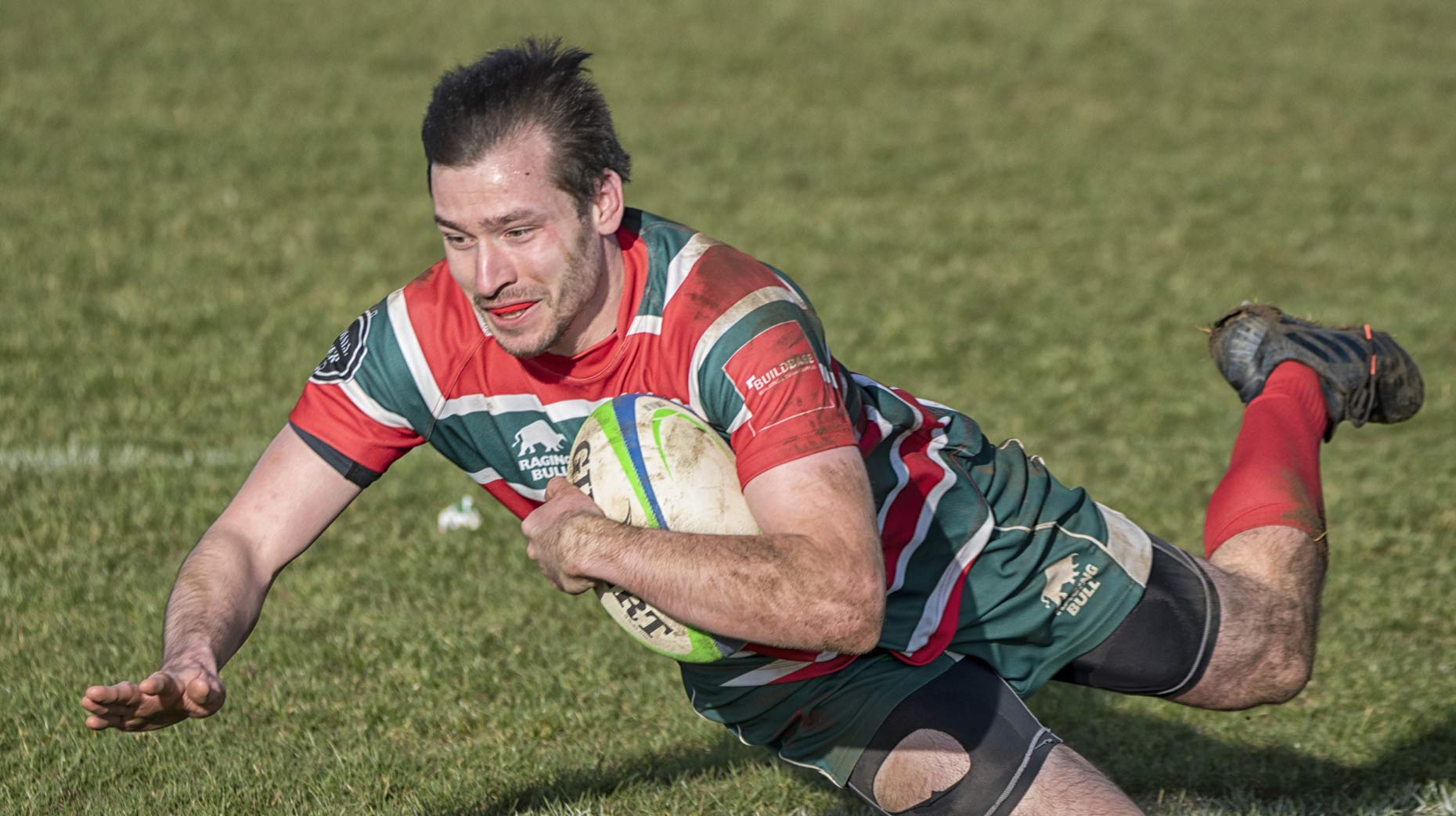 Tries from captain Lewis Wilson, Richie Dixon, Matt Walker and Dan Hill guided Lincoln's 1st XV to a morale-boosting 30-20 home victory over Newark.
Newark opened the scoring with an early penalty from Matt Cox.
Lincoln hit back with the first try of the match as Nico Papworth chased Jim Calveley's well-executed grubber kick. Papworth then kicked the ball on towards the try line before Walker pounced on it to score.
The hosts extended their lead when Hill made a great break upfield and offloaded the ball to Walker, who set up Dixon to run in for a great try. Dixon successfully slotted over the conversion.
Lincoln soon scored again as Papworth went on a run through the Newark defence and offloaded to Walker to set up a two on one. Walker then passed it to Hill, who sprinted clear for a great try and Dixon added the conversion.
Newark were awarded a penalty try for a suspected high tackle, but Lincoln edged further in front when Dixon slotted over a penalty.
Newark lost a player to the sin bin in the closing stages of the first half as Lincoln took a 22-10 lead in at the break.
Lincoln extended their lead within a minute of the restart as Wilson caught Dixon's short kick-off and outpaced the Newark defender to run in for a try.
Newark cut the gap in the score after a good spell of pressure ended in a try for Rhys Overland.
Dixon successfully kicked a penalty to give Lincoln a 15-point lead before Newark started to put the hosts' defence under a lot of pressure.
Mason Coulam went over for a try for Newark to complete the scoring but it didn't stop Lincoln from running out worthy winners.
The result sees Lincoln, who host Ashbourne on Saturday, move to within seven points of safety.
In the Women's NC 2 North (East), the adverse weather conditions saw Lincoln Ladies' trip to Doncaster postponed. The matches involving Boston, Kesteven and Sleaford were also postponed.
Meanwhile, Rob Wainwright and a small core of cyclists carried the match ball from Twickenham to Murrayfield ready for England's Six Nations clash against Scotland on Saturday.
They aimed to cover 500 miles in 48 hours, including a stop off at Lincoln rugby club, whose volunteers welcomed and fed them in the early hours of Friday morning.
Club members Darren Atkinson, Malc O'Brien and Patrick Tomlinson volunteered and the South Carlton Peddlers led by Tim Clarke went to Bracebridge Heath to guide the cyclists to Lincoln Rugby Club.
Other Results
In National League Two (North), Scunthorpe lost 47-5 at Hinckley with their try coming from Ben Hyde.
In Midlands Three East (South), Harry Sharman and Matty Holmes grabbed two tries apiece as Spalding beat Daventry 43-14.
Man-of-the-match Peter Waudby, Will Shields and Gav Sharman each scored a try, with Conall Mason kicking four conversions.
Bourne's first team were not in action at the weekend, but the 2nd XV won 34-10 against Sleaford thanks to two tries from Matt Kidd.
Dave Maudsley, JD Charlton, Jack Lagdon and Aaron Harding also scored tries, with Calum Weston adding two conversions.
Matt Mcallister scored a try for Sleaford.
Kesteven and Grimsby's first teams were also not in action, but their 2nd XVs claimed good wins.
Tom Wood and Liam Hind crossed for two tries apiece as Kesteven beat Newark 45-17. Will Wood, Jake Eagle and Ollie Lowe each scored one. Eagle kicked three conversions and Tom Wood added two.
Matt Stringer grabbed a hat-trick as Grimsby beat Scunthorpe's 3rd XV 46-21. Ash Waterman, Kieran Dinnes, Ian MacDonald, Morgan Gant and Baden Kerr also scored tries, with Stu Saunders kicking three conversions.
Sleaford were the biggest winners in Midlands Four East (North) with a thumping 77-7 home victory against Nottinghamians.
Paddy Hobson grabbed his second hat-trick in as many games and Rob Titmus and Adam Loveday each scored two tries.
Sam Harris, Harry Moffat, Nathan Washington, Curtis Key, James Hough and Jack Osborne also scored tries.
Dan Mackie added three conversions and Max Batchelor and Wayne Harley kicked two and one respectively.
Sleaford also enjoyed success in the NLD Plate on Wednesday night, advancing to the semi-final with a 32-27 victory over Grimsby.
Paddy Hobson crossed for a hat-trick for Sleaford and Dan Mackie and Curtis Key each scored one. Wayne Harley kicked two conversions and a penalty.
Lewis Rothenburg grabbed two tries for Grimsby and Mike Vankampen and Brad Treacher each scored one. Treacher also kicked two conversions and a penalty.
Dan McDaid scored two tries as Cleethorpes claimed their 12th win in a row in Midlands Four East (North) with a 36-0 victory at Worksop.
Harry Parker, Simon Taylor, Alex Nabais and Pat Hughes also scored tries, with the latter and Andy Shaw adding the conversions.
Boston are one point clear at the top of the table after Jaron Cowern's brace of tries helped them to a 27-23 victory against Gainsborough.
Matthew Deane, Lewis Eldin and James Griffin also scored tries for Boston and John Hummel kicked one conversion.
Brad Beresford scored both of Gainsborough's tries and Robbie Goodyear kicked two conversions and three penalties.
Danny Brown and Rob Booth scored the tries in North Hykeham's 17-12 defeat at Tupton.
Jack Thomas kicked one conversion for the visitors, who also saw a try disallowed for what the referee believed to be a double movement.
Colin Haigh scored two tries as Skegness lost 39-19 at Ollerton.
Glenn Stewart also scored a try for the visitors and Jamie Cameron kicked two conversions.