Weekend of destruction in Lincolnshire in the wake of Storm Ciara
The clean-up begins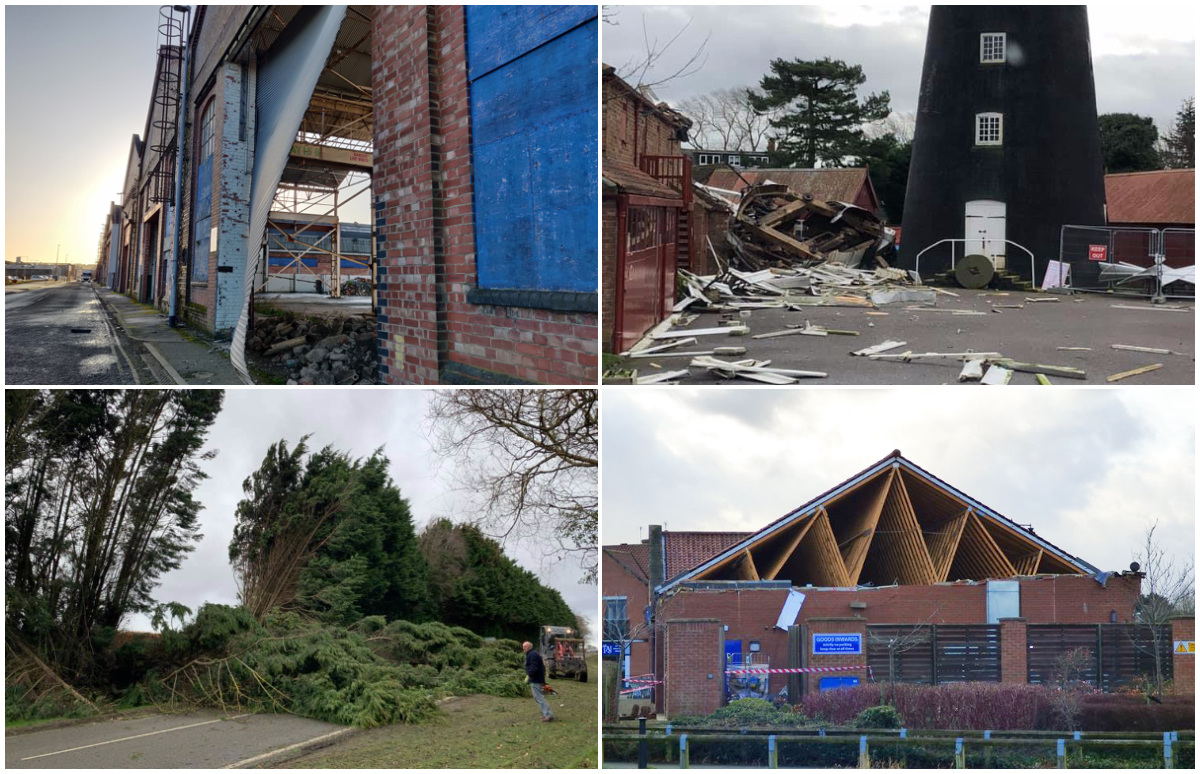 Homes, businesses and a 176-year-old windmill suffered in the grip of Storm Ciara, as high winds tore across Lincolnshire this weekend.
People in Burgh Le Marsh were devastated to see the sails of the Dobson's Mill ripped apart in the gusts, which reached 80mph in some parts of the county on Sunday, February 9.
The area was closed by emergency services, and people watched in shock as the sails were propelled to high speed and eventually ripped off.
Thankfully, no one was hurt during the incident. Windmill Restaurant posted on social media that everyone was safe. They thanked people for the messages and offers of support they had received.
In Witham St Hughs, high winds battered the Lincolnshire Co-op foodstore, eventually pulling off the side of the brick building.
The shop is closed on Monday, February 10 while damages are assessed and repaired. It's not yet known when it will reopen.
There were no reports of any injuries as a result of the incident in Witham St Hughs.
In Lincoln, former industrial factories off Ruston Way were damaged in the storm. Emergency services were called to the site after part of the roof blew off one of the buildings. Bricks and tiles also fell from the disused structures.
On the roads of the county, fallen trees and debris caused a chain of closures. Police, fire and rescue crews, council teams and even local farmers and business owners banded together to help clear blocked highways.
One road remains closed on Monday, February 10. 
The A161 Lea Road in Gainsborough due to a dangerous building which sits close to the road. There has been no indication from emergency services when the road is expected to reopen.
It wasn't just drivers who were affected by weather-related disruption. Many trains were cancelled or delayed by the storm. LNER advised passengers that there may be further delays and disruption on the line on Monday.
Weather damage has also closed two schools in the county. Walton Academy in Grantham is closed on Monday, as well as the Little Learners pre-school in The Meadows Primary School in Lincoln. The main school is open as usual.
Help keep others informed. You can reach the news desk to share information about road closures and disruption across the county by emailing [email protected]