February 18, 2020 3.21 pm
This story is over 22 months old
Senior Lincoln lecturer spared jail despite harassing victim with hundreds of emails
He has been banned from contacting the victim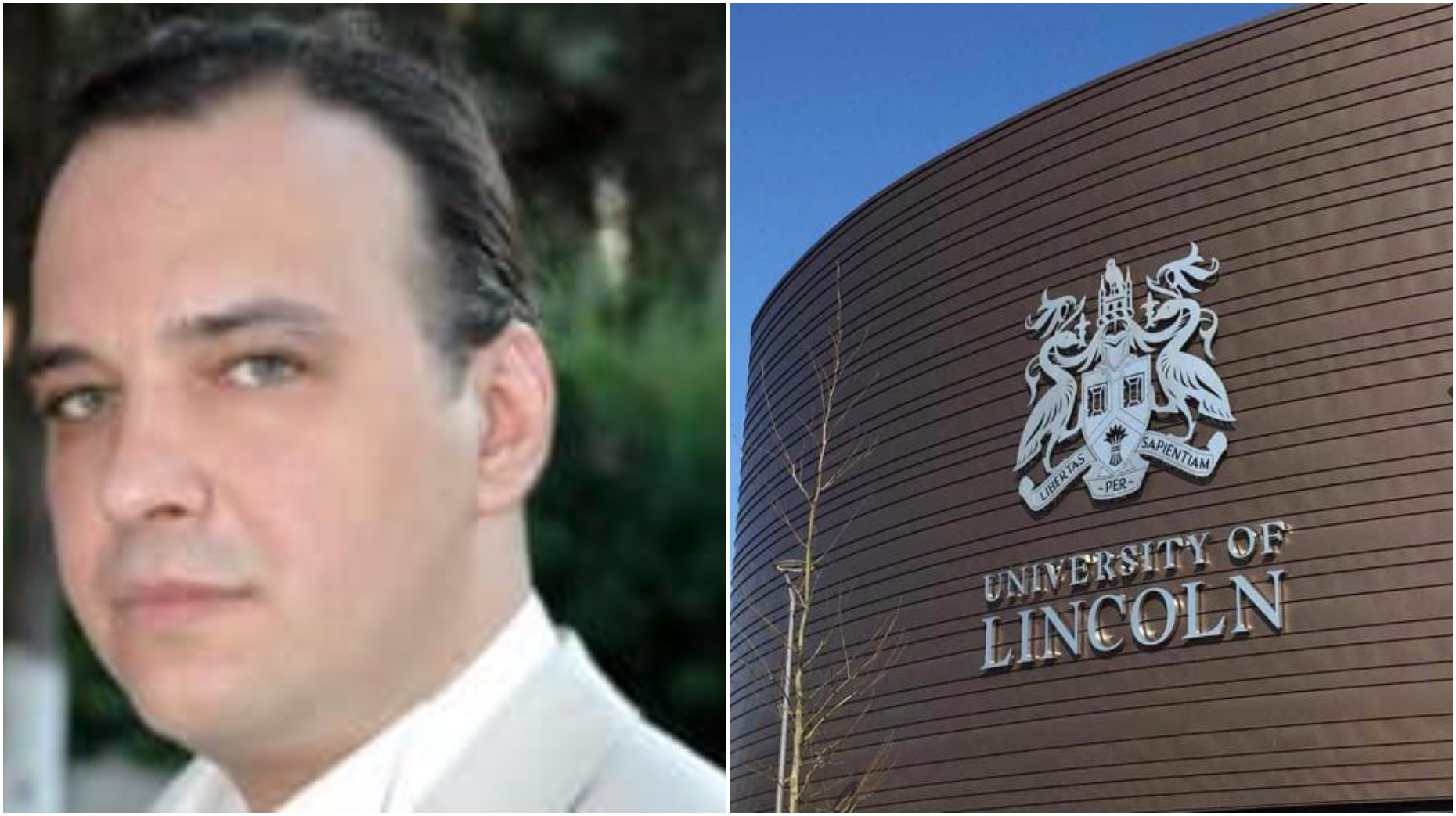 A senior lecturer who worked at the University of Lincoln was spared jail, despite harassing a former student by sending 300 emails in under a month and trying to start a romantic relationship with her.
Fotios Georgiadis, 49, joined the Lincoln School of Engineering as a senior lecturer in 2013. He was found guilty after a trial at Hendon Magistrates' Court on January 30, 2020 of harassing a student, who he had met at the University of Lincoln and continued to harass, despite police intervention.
The victim, who previously took up a role at the university as a research assistant, also made it clear she wasn't interested in a romantic relationship, yet multiple phone calls and emails continued. Fotios even told her he had booked a hotel for them and was heading to London to see her.
Georgiadis said in October 2018 that he would not contact her again, but continued to pester the victim who reported him to police in August last year saying she had received 300 emails from him in a month. She also blocked his number, changed her email address, and tried to distance herself further from Georgiadis and his ex-wife.
Georgiadis was sentenced at Westminster Magistrates' Court on Tuesday, February 2018. He was given 200 hours of community service and a restraining order banning him from contacting the victim indefinitely, either directly or indirectly.
He was also ordered to pay a victim surcharge of £85 and costs to the Crown Prosecution Service of £775. 
A university spokesperson previously said: "The university has a zero-tolerance policy regarding any kind of harassment, and disciplinary processes are in place to investigate and deal with behaviour which may fall short of the high expectations we set, and can result suspension and dismissal of staff. We cannot comment on individual cases."
Jessica Gill, from the Crown Prosecution Service, previously said: "Georgiadis flouted police instructions not to contact his victim who had to put up with his unsolicited contact for over a year. For the entire period, she made it very clear that she was not interested in the romantic relationship that Georgiadis was proposing.
"Her protestations fell on deaf ears and she made desperate attempts to avoid him by changing her email and leaving the country. However he continued to attempt to contact her by sending countless emails and phone calls. He even travelled to visit her, booking them a hotel.
"This conviction will mean that Georgiadis' attempts to contact his victim will be brought to an end. Hopefully this will give some comfort to the victim who has put up with his harassment for long enough."