February 17, 2020 10.39 am
This story is over 22 months old
What's on in Lincoln this February half-term
A range of fun activities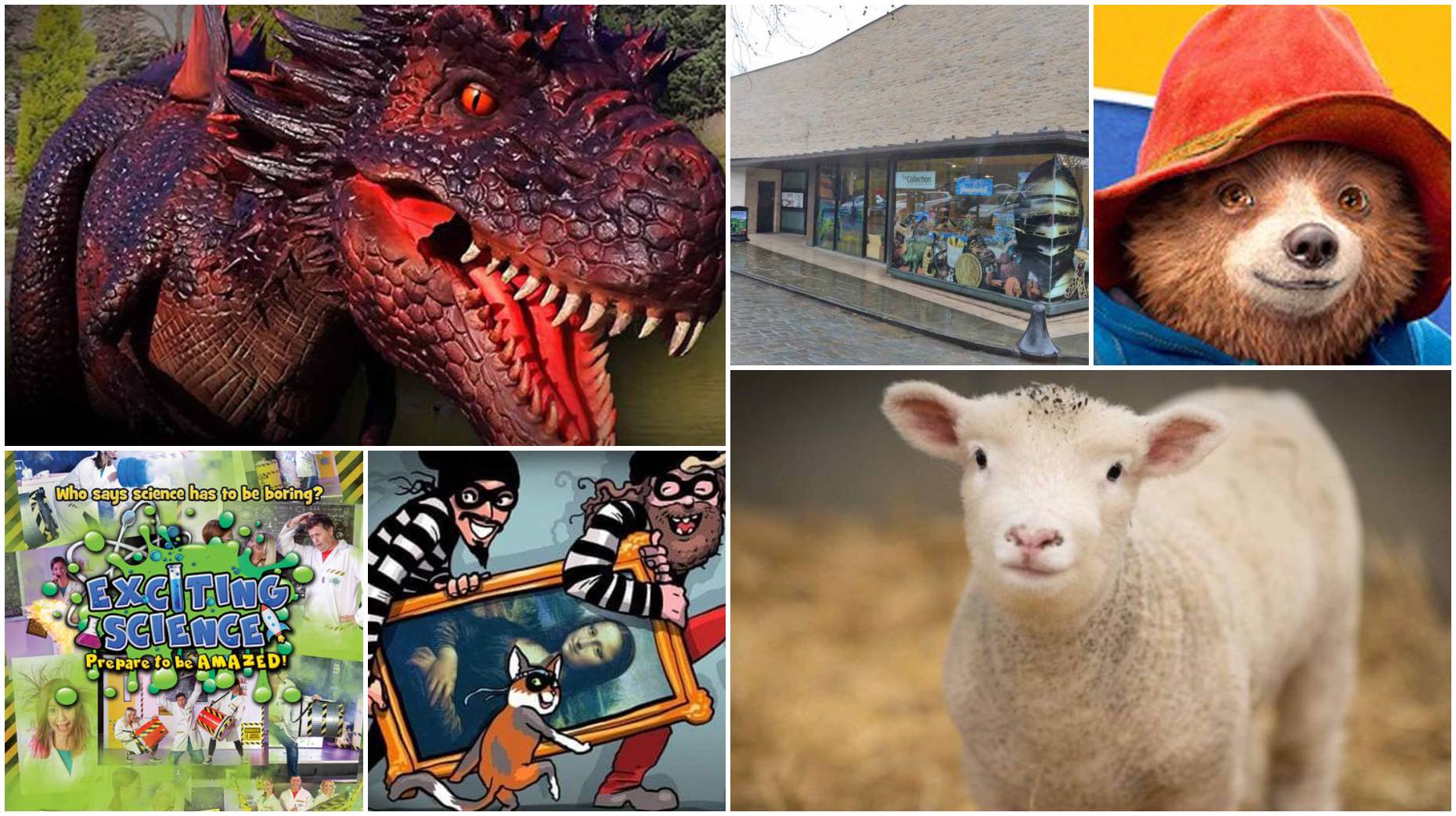 With February half-term now underway, get ready for fun with animals, Egyptian treasures, a heist and even meeting a dragon in Lincoln and other areas of the county.
The Lincolnite has compiled a handy guide of highlights to look out for to ensure fun for the children and the family over the next two weeks.
---
Meet Flame the Dragon
Where: Whisby Garden Centre
When: February 15-23 daily
Cost: £4.95 per child and £1 per adult
Come to Whisby Animal Park at Whisby Garden Centre to meet Flame the smoke breathing Dragon and his friends. The entry price includes access to the Animal Park and Play Barn.
Click here for more information.
---
Crime and Punishment at Lincoln Castle
Where: Lincoln Castle
When: Saturday, February 15 to Sunday, February 23 (10am-4pm)
Cost: Adult £14 (save up to £1.40 online), Child £7.50 (save up to 75p online) – click here to purchase tickets and for more information.
Step inside the Victorian Prison and meet some unsavoury criminals from Victorian Lincoln. Discover the characters and hear their stories, which are based on real stories of those held at Lincoln Castle. Also investigate the crimes they are charged with and find out their fates.
---
Investigate Egyptian Treasures
Where: The Collection Museum, Lincoln
When: Tuesday, February 18
Cost: Free entry, but some activities cost £2-£4
The Collection Museum is holding an Egyptian-themed event with Shabti Clay Workshops (10.30am, 11.30am and 1pm) priced at £4, Egyptian Treasure Crafts (£2 per craft) and free Egyptian Mummification talks (11am and 1pm).
The museum is also holding other events including Holiday Quest, and the 'Bastion in the Air: A Century of Valour' exhibition.
---
Roar Academy at Lincolnshire Wildlife Park
Where: Lincolnshire Wildlife Park, Dickon Hill Road, Friskney, Boston
When: Saturday, February 15 to Sunday, February 23 (10am-4pm, last entry 3pm)
Cost: Adult tickets priced at £11.95 and free for all children during this period
Join the Pascha and Uganda trail for just £1, following the White Lions around the park to win prizes, as well as other family friendly activities. There will also be fundraising activities including face painting, story time sessions and animal talks. Also encounter Europe's largest collection of Bengal Tigers and more.
Click here for more information.
---
The Great Half-Term Art Heist
Where: Community Room at Tesco Extra, Wragby Road, Lincoln
When: Tuesday, February 18 (1.30pm-5pm)
Cost: £2.50 per child
Arty Aliens STEAM Lab are hosting the Great Half-Term Heist for little detectives to help unmask the thief of a priceless work of art from The Gallerie de Tesco. Solve clues to eliminate suspects and discover what is hiding. Snacks and drinks provided.
Click here for more information.
---
Meet Paddington at St Marks
Where: St Marks Shopping Centre
When: Wednesday, February 19 (11am-4pm)
Cost: Free
Everybody's favourite Peruvian bear Paddington will be making a special appearance at St Marks Shopping Centre. He will arrive for a meet and greet at intervals between 11am-4pm. Fans will get the chance to have photos taken with the much-loved bear.
---
Exciting Science
Where: New Theatre Royal Lincoln
When: Sunday, February 23
Cost: Stall prices cost £13 (plus £1 fee) – click here for more information.
A brand new show featuring loads of experiments from the world of science. Join the crazy scientists as they "create a volcanic eruption, build an Air Missile launcher, make mini rockets and create some pretty big bangs" live on stage.
---
Family Fun Day
Where: Museum of Lincolnshire Life, Burton Road, Lincoln
When: Thursday, February 20
Cost: Free entry, but charges apply for craft activities
This 'A Day on the Home Front: World War Two' event includes a range of activities. At 11am and 2pm there is a free talk in the kitchen on 'Rationing'. At 1pm visitors can take part in the drilling in the yard and find out about life in the Home Guard. There will also be Home Front crafts are also available priced at £2 per craft.
---
Lambing at Rand Farm Park
Where: Rand Farm Park, Rand, Lincoln
When: Lambing Live, February 14-23 and Lambing Weekends, February 29-March 1 and March 14-15
Cost: £11.95 Adults and children over 2 (save up to £5.45 online) – click here for more information.
Get into the spirit of spring with live lambing. Rand Farm Park is expecting most of the lambs to arrive in time for the February Half-Term holidays. There will also be daily opportunities to bottle feed the lambs at 11.30am, 1.30pm and 3.30pm every day.
There will also be a live Lamb Cam available here to watch action with live coverage from the Lambing Barn.
---
Public House with ON/OFF
Where: Ermine United Reformed Church, Sudbrooke Drive, Lincoln
When: February 19-22 (drop in between 11am-6pm)
Cost: Free – click here to book your space
The 'Public House' open workshops & parade with ON/OFF Collective will take place during half-term. Drop in and join an international design collective in building a piece of social architecture. A series of communally-built and roaming shelters will come together in an ad hoc parade through the Ermine Estate on February 22.